Editor's note: As public lands begin to reopen, we encourage you to keep maintaining good social distancing. The Seattle Times has a list of what that looks like on the trail.
It's not like hiking in the Northwest, with its mountain views, massive forests and crystalline creeks and rivers, needs any more color. But the arrival of spring and summer adds even more to the palette with an annual eruption of wildflowers.
From bright red Indian paintbrush to brilliant lupine and avalanche lilies, the list of colorful Northwest wildflowers is a long one. See all kinds of them along some of our favorite Northwest wildflower hikes in Oregon and Washington.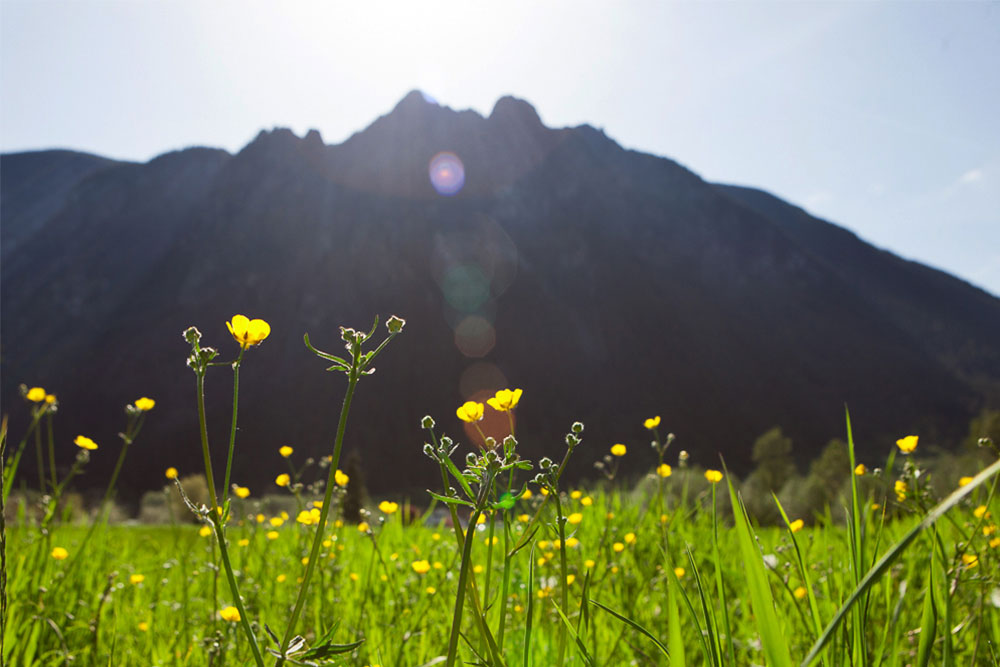 Washington
Dog Mountain
Length: 7+ miles roundtrip
Difficulty: Challenging
This is the wildflower hike to do in the Columbia River Gorge. When you get to the top after 3.5 tough miles and take in the endless expanse of yellow arrowleaf balsamroot and the incredible Gorge views, you'll see why.
Tronsen Ridge
Length: 8 miles roundtrip
Difficulty: Moderate
Stroll from one wildflower meadow to another along this scenic ridge that blends the best of the Cascades with a little Eastern Washington flavor.
Golden Gate
Length: 3.2 miles roundtrip
Difficulty: Easy to moderate
You'll have to wait for the snow on Rainier to melt out a little bit, but once it does, this popular path near Paradise explodes with wildflower brilliance.
Ape Canyon
Length: 10 miles roundtrip
Difficulty: Moderate
View the vibrant rebirth of Mount St. Helens once you get out above the trees on this spectacular hike that pops out into swaths of lupine and paintbrush.
Thirteenmile Canyon
Length: Up to 13 miles
Difficulty: Easy
If you're looking for wildflowers out in Eastern Washington, look no further. Thirteen mile Canyon offers some of the best in the state, along with the San Poil River and some truly enjoyable park-like terrain.
Oregon
Memaloose Hills Loop Trail
Length: 6.5 miles roundtrip
Difficulty: Easy
Though this is a little-known unofficial trail, it is an easy and beautiful hike on public land for the entire 6.5 miles. It's also full of flowers. One field trip from the Native Plant Society of Oregon recorded 128 species in April 2009.
McNeil Point
Length: 10 miles roundtrip
Difficulty: Moderate to challenging
The flowers come late to this high-country favorite on Mount Hood's western flanks—late July is usually prime wildflower time—but as the saying goes, good things come to those who wait.
Elk Meadows
Length: 5+ miles
Difficulty: Easy to moderate
You'll be in pleasant forests and crossing creeks for the beginning part of this hike, but when you break into the namesake meadow and its fields of flowers alongside a giant Mount Hood view, you'll see why this hike is a favorite for many.
Cascade Head
Length: 3 to 6 miles depending on your hike
Difficulty: Easy to moderate
Cascade Head is one of the most unique and breathtaking hikes on the Oregon Coast. The hike passes through old growth forest to get to jaw-dropping views of the Pacific and a broad meadow that's home to two incredibly rare plants and plenty of wildflowers.
Tire Mountain
Length: 7 miles roundtrip
Difficulty: Easy
If it's wildflowers you seek outside of Eugene, Tire Mountain is your place. You'll get more than the full spectrum of blossoms as well – you'll also enjoy lush forest, expansive Cascade views and some of the biggest meadows around.