Editor's note: Due to COVID-19 closures, please ensure trails are open before you head out. We strive to make the outdoors a welcoming place. Please be kind and welcoming to all people.
With all the incredible hiking opportunities we have here in the Northwest, it seems impossible to pick just five for a must-do list. That said, it's not that difficult to find five fantastic Northwest hikes – each representing some of the best our region has to offer: mountains, beaches, waterfalls and forests.
Here are five Northwest hikes that we think capture all that — and then some.
1. Ape Cave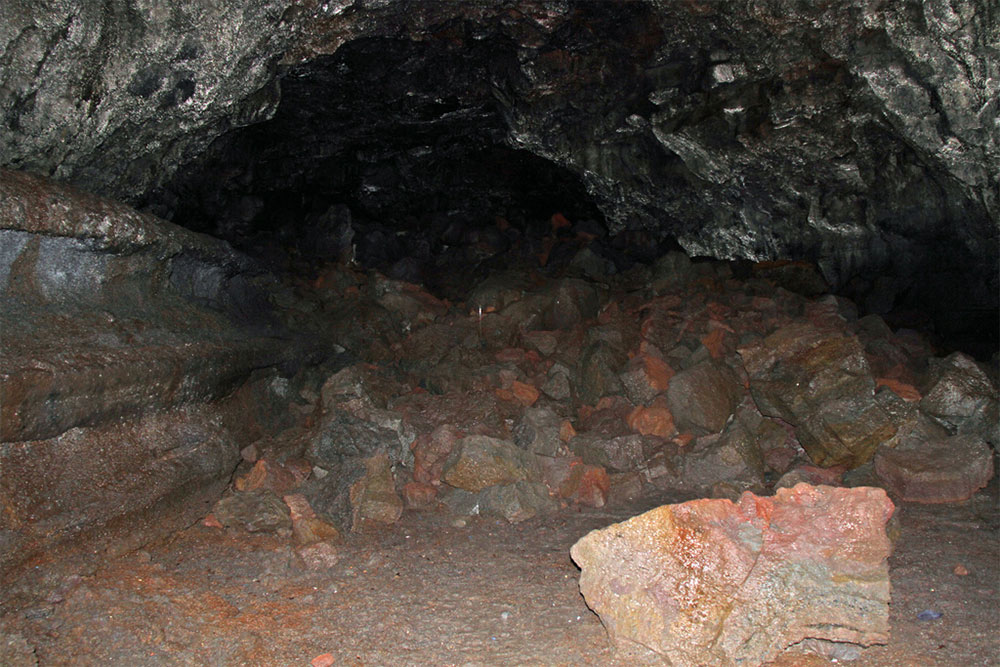 Mount St. Helens is full of unique hikes, thanks largely to its violent volcanic past. One of the most unusual is the hike into Ape Cave, a 2.5-mile-long lava tube. The lower cave hike is a physically easy 2 miles roundtrip that takes you deep into the lava tube and past some intriguing formations. The most challenging part of the hike is navigating the darkness inside. There is no light whatsoever, so headlamps, spare flashlights and lanterns are highly recommended.
Photo courtesy of Greg Schechter via Flickr.
2. Chain Lakes
Take your pack up to Mount Baker from July to October for this stunner. It's not a challenging hike– just 2-8 miles roundtrip with a 1,700-foot elevation gain. It provides plenty of maintained trail options to customize the hike to fit your goals that day. Whichever route you pick, you'll be treated to non-stop gorgeous scenery. You'll be treated to wildflowers, alpine lakes you can swim in, meadows, and extraordinary colors in the fall.
3. Summerland
The natural beauty of this quintessential hike on Mount Rainier is practically unsurpassed, but it also comes at a price. The 8.5-mile roundtrip is a kicker, covering close to 3,000 feet of elevation gain, but it's worth every step. Alpine meadows burst with wildflower vibrancy, mountain goats cling to far-off ledges and Mount Rainier (on clear days) looms large enough to nearly block out the sun.
Photo courtesy of Vineesh Devasia via Flickr.
4. Ramona Falls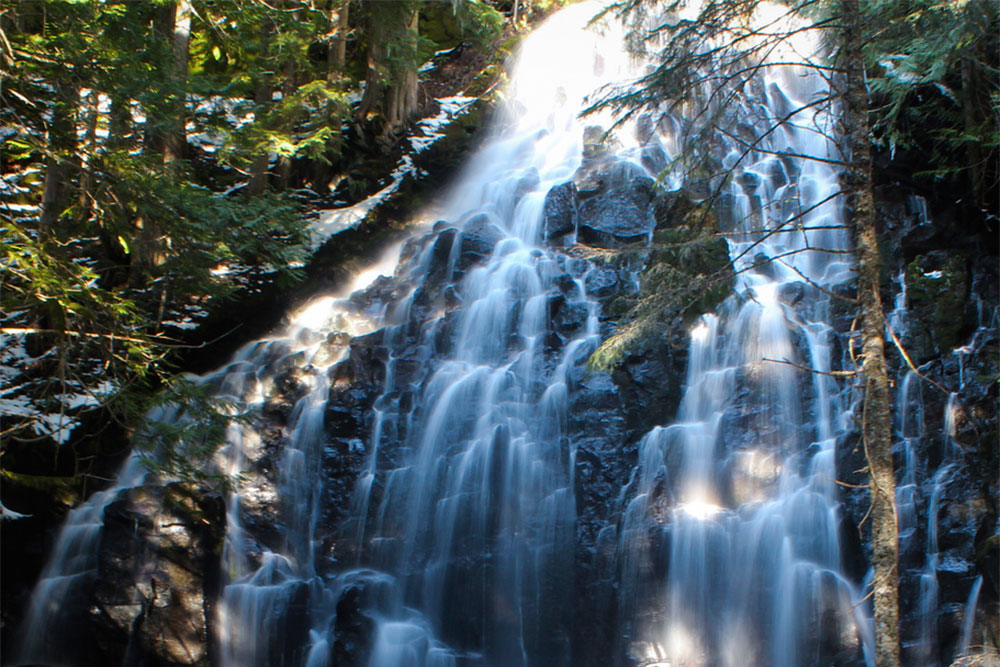 Breathtaking mountain views, soaring evergreens and a waterfall so serene you'll find yourself whispering in its presence. That's the Ramona Falls hike on Mount Hood's southwestern side. The 7-mile roundtrip is truly a wondrous walk in the woods, with occasional views out across the Sandy River basin up to Hood's snowy shoulders. Before you see the falls, which cascade down a sort of jumbled basalt staircase, you'll hear them off in the distance. And when you do finally see Ramona Falls, don't be surprised if words escape you.
Photo courtesy of Nickay3111 via Flickr.
5. Ozette Triangle
No list of Northwest hikes would be complete without a stroll along the rugged coastline, and this easygoing 9.4-mile loop in Olympic National Park has it all: cedar forests, boulder-strewn beaches, bald eagles, seals, Native American petroglyphs and much more. You can make it a 6.5-mile in-and-out hike by walking from the trailhead to the beach and turning around after lunch, but the 3 miles of adventurous beach walking are what really makes this a classic Northwest hike, so it's best not to miss them.
Photo by John Fowler from Placitas, NM. Licensed under CC BY 2.0 via Wikimedia Commons
A bonus one: Eagle Creek
Unfortunately, Eagle Creek was closed after a 2017 fire, but when it reopens, it's worth adding to the list. For the classic Columbia Gorge hike, it's hard to find anything more representative than Eagle Creek. This mild trail winds its way through ferns and deep, lush forest until it opens up high above its namesake waterway along exposed cliff edges. It's an easy 2 miles to reach Punchbowl Falls, a unique and beautiful cascade unlike any other in the Gorge, but if you're up for even more scenery and waterfalls, saunter on for another 4.5 miles until the trail slips behind the aptly named Tunnel Falls.
Photo courtesy of Gabriel Amadeus via Flickr.