Ever seen an antelope dashing across an open sagebrush plain? Caught a glimpse of an orca whale breaching near Puget Sound? Heard a sea lion snort from just 20 feet away?
If not, the odds of you checking these and other wildlife encounters off your list will increase greatly if you take in some of these fantastic Northwest wildlife hikes!
5 Northwest Wildlife Hikes
Burroughs Mountain
State: Washington
Wildlife: Mountain goats
Distance: 9 miles roundtrip
You'll probably wish you were a mountain goat as you make your way up and up this favorite, though stout, alpine trail along the flanks of Mount Rainier. You're not a goat, but there's a great chance you may see some white tufts of fuzz leisurely wandering among the exposed terrain high up on the mountain, which is backed by huge views of Mount Rainier and the Winthrop Glacier. Be careful early in the year reaching this trail.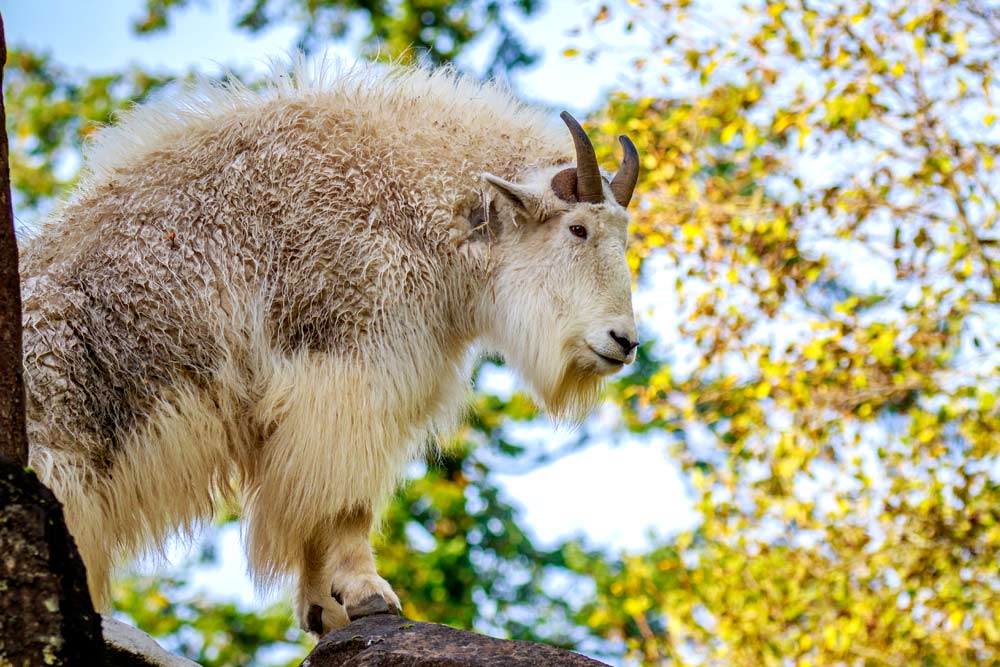 Lynch's Rim Hike
State: Oregon
Wildlife: Pronghorn antelope
Distance: Up to 6 miles roundtrip
Unless you live in southern Oregon, you'll have to put some serious road miles in to get to this hike just outside the Hart Mountain National Antelope Refuge — but it'll be worth it. While it's one of the more challenging Northwest wildlife hikes to reach, it offers an easy stroll that passes through uplands loaded with sagebrush, fragrant junipers and wide-open views of arid land, valley lakes and Hart Mountain. But the real carrot: the chance to see the American pronghorn antelope that call this part of the country home. Keep your eyes open for bighorn sheep, bald eagles and prairie falcons, too.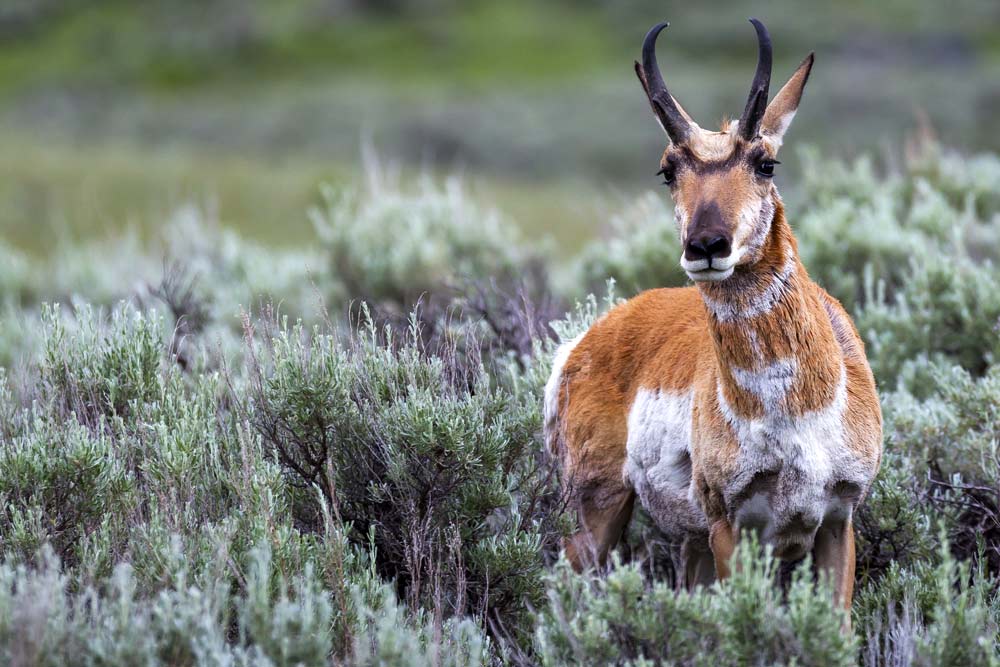 Dungeness Spit
State: Washington
Wildlife: Orca whales
Distance: Up to 11 miles roundtrip
The longest natural sand spit in the U.S., Dungeness Spit juts out into the Strait of Juan de Fuca not far from the town of Sequim. More of a wild beach walk than a hike, the spit can serve as a perfect vantage point to catch pods of orca whales plying the waters of the strait. If the whales prove elusive, fear not: the spit is part of the Dungeness National Wildlife Refuge, which is home to scores of bird species, harbor and elephant seals and black-tailed deer.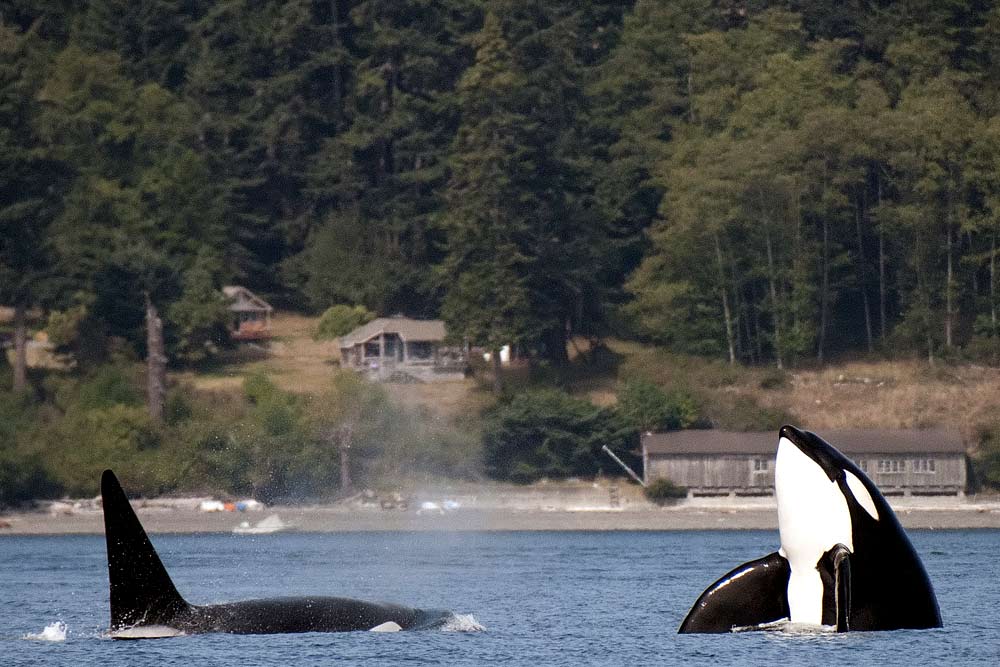 Astoria Riverwalk
State: Oregon
Wildlife: Sea lions
Distance: Up to 12.8 miles
It might be a stretch to call this flat walkway along the Columbia River in Astoria a hike, but if it's wildlife you seek, this will more than do. The riverwalk can be accessed at many points throughout this historic town and takes in unique views of passing freighters, the Astoria-Megler Bridge and, yes, plenty of sea lions. The noisy pinnipeds help themselves to docks at the eastern end of the walkway, lounging about and barking and snorting their way through the day.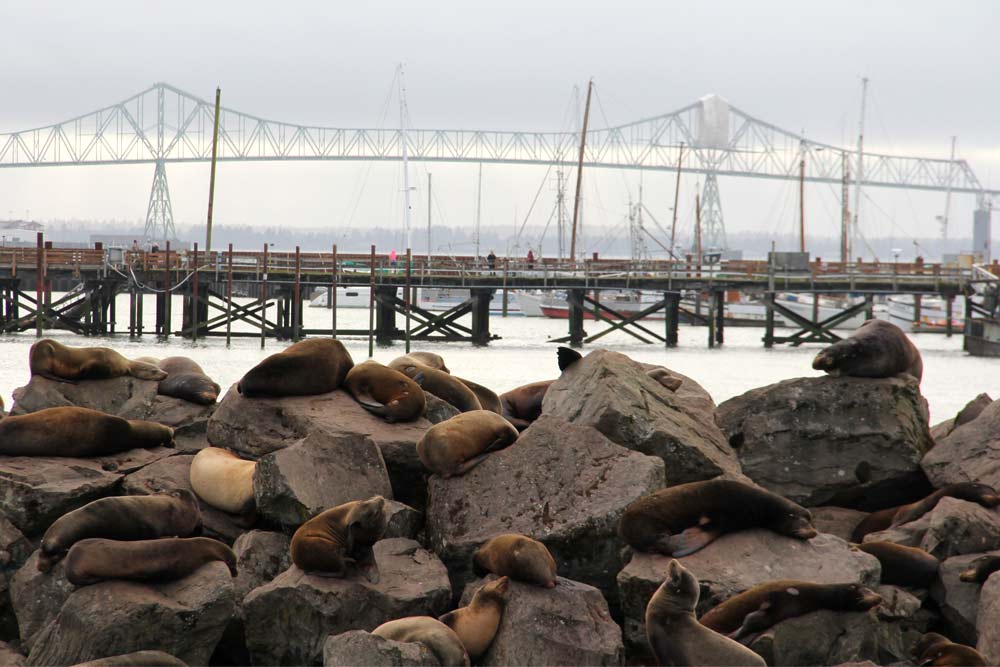 State: Washington
Wildlife: Bighorn sheep
Distance: About 6.5 miles
This scenic little trail shadows a pretty desert stream and winds its way up a canyon awash in colorful spring wildflowers or brilliant fall foliage. Even better: there's a resident herd of bighorn sheep in the area, which can often be seen taking in the canyon views from high up on the rocks overhead. If you don't see any sheep, scan the creek as you make your way along it for beavers and their handiwork.