It's hard to believe North Bend is only a 30-minute drive from bustling Seattle. With its sprawling valleys, rivers and accessible mountains, the small-town vibe will make you feel like you're hours away.
Whether you're looking for a hike, bike ride or a nice walk, you'll find all the best North Bend adventures below.
Hiking
North Bend is most popular in the summertime, but truly we can enjoy these hikes all through the year. Here are the local hiking gems you need to check off your bucket list.
Rattlesnake Ledge (4 miles roundtrip): Friends or family in town? This hike is a must-do for any visitor or Seattle newbie. After just two miles you'll be at the top, with stunning views of Rattlesnake Lake and the surrounding mountain valley below. This hike can get very crowded on summer weekends, so plan your trip for early morning or, if you can, a weekday.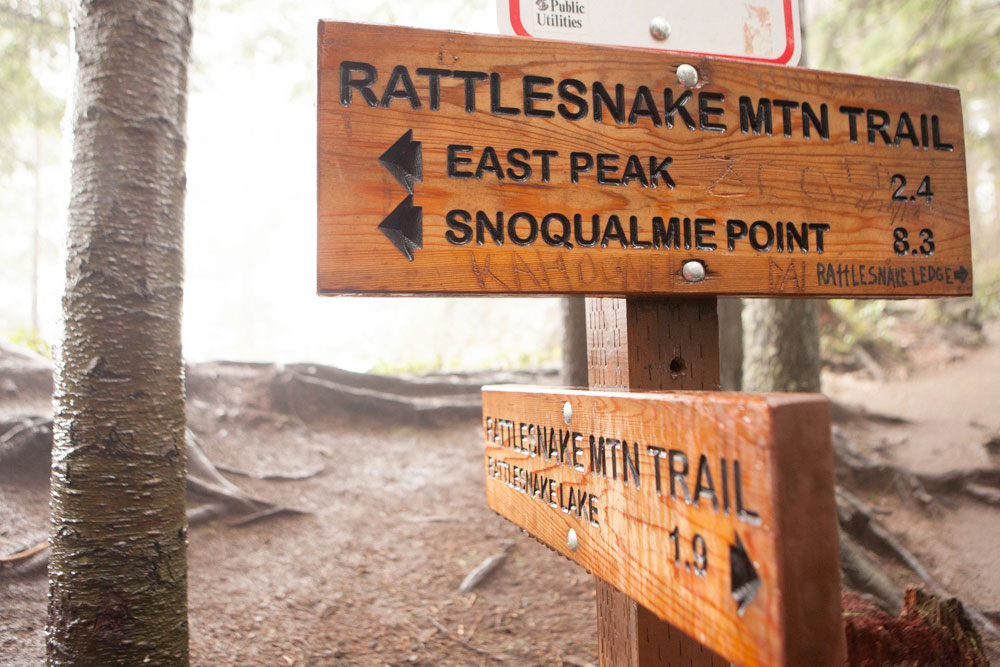 Mount Si (8 miles roundtrip): This hike is not for the faint of heart. In just four miles you'll gain over 3,000 feet of elevation. But the views at the top are more than worth it. Plan your adventure on a sunny day to get the full experience. (Note: Discover Pass required)
Little Si (5 miles roundtrip): Not ready for the grueling Mount Si climb? Nearby is Little Si, a shorter and easier climb with equally stunning views. (Note: Discover Pass required)
Teneriffe Falls (6 miles roundtrip): Teneriffe Falls (also called Kamikaze Falls) is a lesser-known trail accessed just past the Mount Si parking lot. The trailhead fills up quickly, so the earlier you get there, the better your chances of finding a spot for your car. Three miles of moderate hiking lead you to a lovely waterfall, with awesome views of the valley the rest of the way up. (Note: Discover Pass required)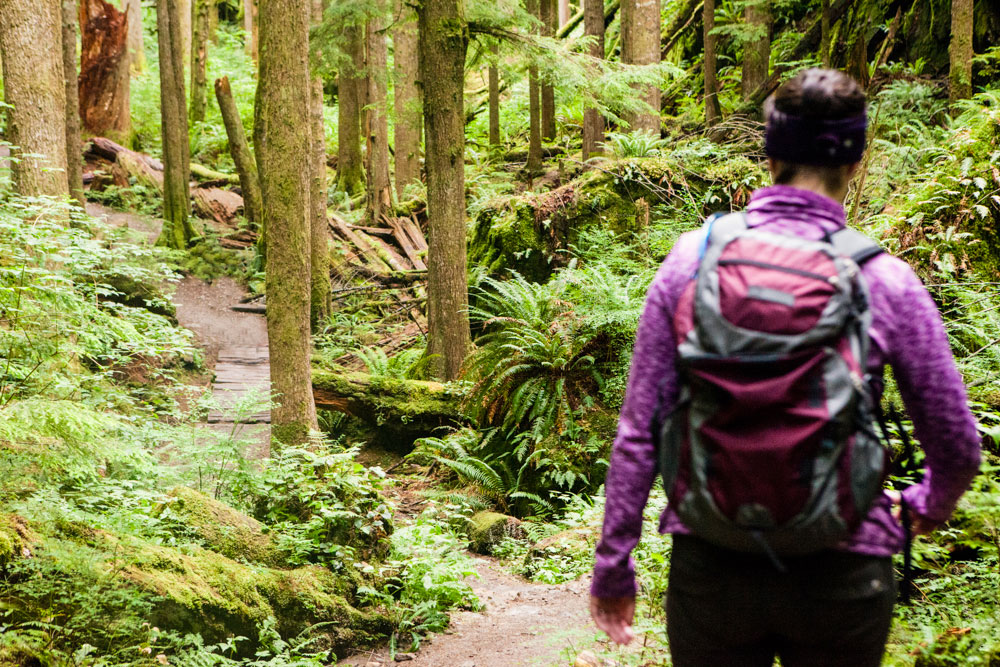 Road Biking: Fall City to Remlinger Farms
If navigating city traffic on a bike sounds like a nightmare, this road biking route will be a game changer. I've done this ride more times than I can count, and every time it rejuvenates my love for road biking.
To start, download this handy map from Sunset Magazine to your smart phone. If you want to avoid busy Snoqualmie traffic, start your ride in Fall City (the easier of the two routes on the map). The 22-mile route will take you along mostly flat country back roads with stunning views of farmland, horses and nearby Mount Si. You'll finish up at Remlingler Farms and then head back the same way you came.
Walking: Snoqualmie Valley Trail
To explore the valley on foot, hop on any portion of the Snoqualmie Valley Trail (SVT)—a 31-mile gravel trail that follows an old rail bed from Duvall to Rattlesnake Lake, where it then connects to the John Wayne Pioneer trail. The multi-use trail is also popular with mountain bikers and horseback riders.
Explore different parts of the trail by parking at one of the lots in Duvall, Snoqualmie, Fall City, Carnation or North Bend. Be sure to download a map of the Snoqualmie Valley Trail before you go.
Post-Adventure Food Stops in North Bend
If you've worked up an appetite after your outdoor adventures, head back into the small town of North Bend for a bite or drink.