Soon it will be back to the rainy season in the Northwest. The chills will set in, the leaves will change and the indoors will beckon as summer turns to fall.
That's no reason to hang up your cleats or pack away your dodgeball. In fact, thanks to the many adult sports leagues that power through the elements – no matter the season – you can still get outside, stay active and have a lot of fun. Regardless of your experience level, there's a league and a team for everyone in the Northwest.
Flag Football 
While armchair quarterbacks everywhere zone out in front of their big screens at home, get yourself out on the gridiron for some flag football. In Portland, check out Comeback Sports League, which offers men's seven-on-seven and coed eight- on-eight flag football on Sundays starting in early October. Comeback also offers several different flag football options on Sundays and Wednesdays in the Seattle area as well.
Dodgeball
You'll be inside for this fast-paced, action-packed game, but it'll be a healthy blast nonetheless. Underdog Sports Leagues hosts all kinds of dodgeball leagues in the fall — coed, trampoline… you name it — in both Seattle and Portland. Comeback Sports offers plenty of the same in Seattle and Portland as well.
Kickball
Who cares if you're picked last for this super fun and physical sport? Seattle Parks and Recreation offers an eight-week league at Delridge Meadows, and Recesstime Sports Leagues has a long list of kickball options for Portland.
Basketball
Most basketball leagues head indoors this time of year, but that's alright. Get a team together or jump in with one that's running short a player or two. In Portland, try Portland Basketball, and in Seattle hook up with Puget Sound Basketball.
Softball
It's never too late for a little softball action in Seattle or Portland, both of which have options for early fall leagues. In Seattle, coed leagues kicked off in early September and run through mid-October. Check out Underdog Sports Leagues for information. The same goes for Portland, which has several Sunday leagues that run into the middle of October.
Soccer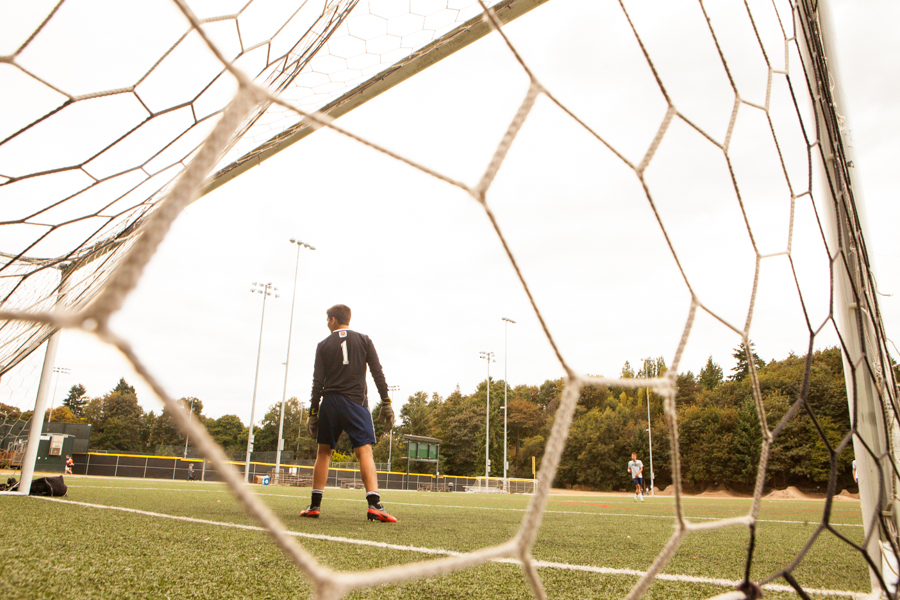 While Portland is known as Soccer City USA for the Portland Timbers, the city is also home to a ton of options for adult, non-professional players. Visit the Oregon Adult Soccer Association for a host of choices. In Seattle, where the Sounders rule the pitch, try Seattle Recreational Adult Team Soccer, the Greater Seattle Soccer League, Co-Rec Soccer Association or the Northwest Coed Soccer League.
Ready to play like a kid again? Pick your sport, grab a few friends and sign up!