For obvious reasons, it pays to have a series of bridges that can take you from east to west in Portland. First and foremost, the photogenic bridges that span the Willamette River lead to a beautiful, much-loved and frequently used waterfront. They also connect runners, walkers and bikers with miles and miles of popular paths. In fact, Portland loves its bridges so much that it's currently building another one, Tilikum Crossing, officially set to open on September 12, 2015.
But, rather than simply a means to an end, you can think of these beautiful structures as your destination! There are so many (free!) ways to incorporate local bridges into your unique workout in Portland. Here are just five:
1. Run/Walk Right Over
Whether you're starting on the east or west side, there are multiple loops you can do around the water to get a short (or long) workout in. Two favorites are the Steel Bridge-to-Hawthorne Bridge loop (2.5 miles) and the Steel Bridge-to-Sellwood Bridge loop (11 miles), but you can make up your own loop just as easy. Grab a map, pick two bridges, and presto! You've got a new route to add to the mix. Don't have time for a big outing? Simply heading out and back over your nearest bridge can provide just the brief, scenic workout you need.
2. Bike Between Bridges
Distance is less of an obstacle when you're on two wheels, so a bike gives you pretty much endless route options. You could zigzag over all of the bridges you want, do a short tour of Waterfront Park or plot out a longer ride, using one of the Portland Bureau of Transportation's handy bike maps.
3. Hit the Stairs!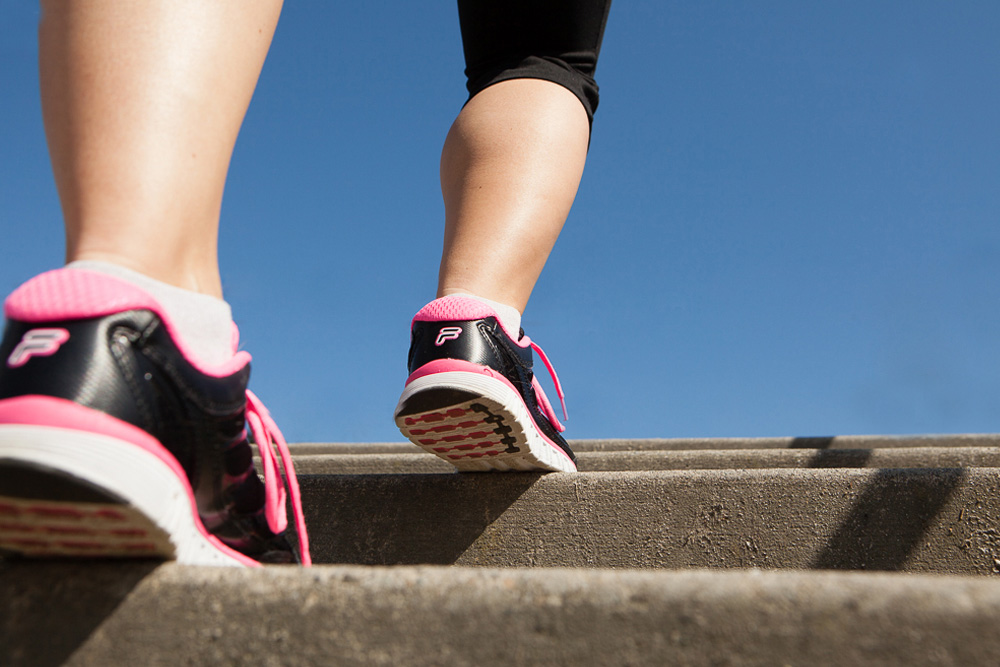 Going over the bridges will bump up your daily mileage, but if you want to add some incline training into your Portland workout routine, you certainly can— by taking advantage of the stairs that connect the bridges with the streets underneath. Your glutes will definitely feel the burn on the east side's Burnside Bridge steps! Go up as fast as you can without tripping, and then walk back down. Or tackle a shorter incline on the west side, using the stairs that go up to the Hawthorne Bridge.
4. Sign Up for a Bridge-Centric Event
Participate in the Bridge to Brews 10K or 8K on Sunday, April 15, during which you'll get the unique opportunity to cross over the Fremont Bridge by foot. Celebrate at the finish with a fun festival and live music on the waterfront. Or, spend some time underneath the bridges with the annual Portland Bridge Swim, an 11-mile swim that goes due north down the Willamette, from Sellwood Riverfront Park to Cathedral Park.
5. Get Creative
In Portland, anything goes. Practice your yoga tree pose overlooking the river; do some barre squats along the bridge railing; challenge yourself to lunge all the way from the start of the bridge to the end. No matter how you work out, you can find a way to get active outside on one of Portland's iconic bridges (and steal a great view of the river, too!).