Every four years, couch surfers everywhere get a look at some of the more curious winter sports: biathlon, skeleton and the ancient game of rocks, brooms, hacks and skips known as curling.
While the former two may take a little more training and exertion, curling is accessible to just about anyone with an inquisitive — and strategic — mind, and a fondness for a little competition and camaraderie.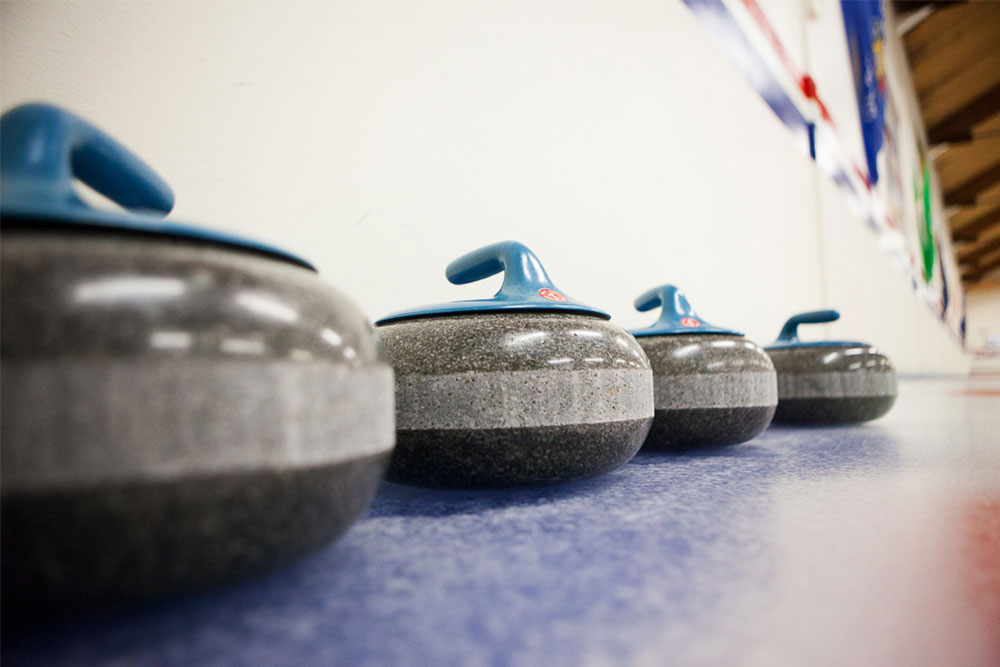 Played on the ice, usually indoors but sometimes outside, curling got its start in 16th-century Scotland and eventually spread around the world. The game involves teams of four who slide, or "deliver," 42-pound granite stones across a 130-foot sheet of ice, aiming for a target painted underneath the ice.
Two members of the team use brooms to frantically sweep the ice ahead, slightly melting the surface to reduce friction and help the stone travel farther and straighter.
The teams each deliver eight stones, and at the end of each end (think an inning in baseball), the team with the closest stone to the middle scores. The number of points awarded is determined by the number of the team's stones closer to the middle than their opponent's.


If you've ever thought about giving curling a try, there's no reason you shouldn't. Several curling clubs in Washington and Oregon welcome everyone from first-timers to seasoned pros (see where to curl below). Most offer classes, which include all the instruction and equipment needed to get going. Portland's Evergreen Curling Club recommends that first-timers wear layered, loose clothing and sneakers to get going.
While it might seem from watching a curling match on television that there isn't a whole lot of physicality involved, the game does have its elements of fitness. Sweepers need to have solid cardio, and propelling yourself off the hack to deliver the hefty stones takes some core strength and flexibility. The delivery is similar to a Warrior I yoga pose, so practicing that stretch prior to going curling can help you get the hang of the delivery much faster.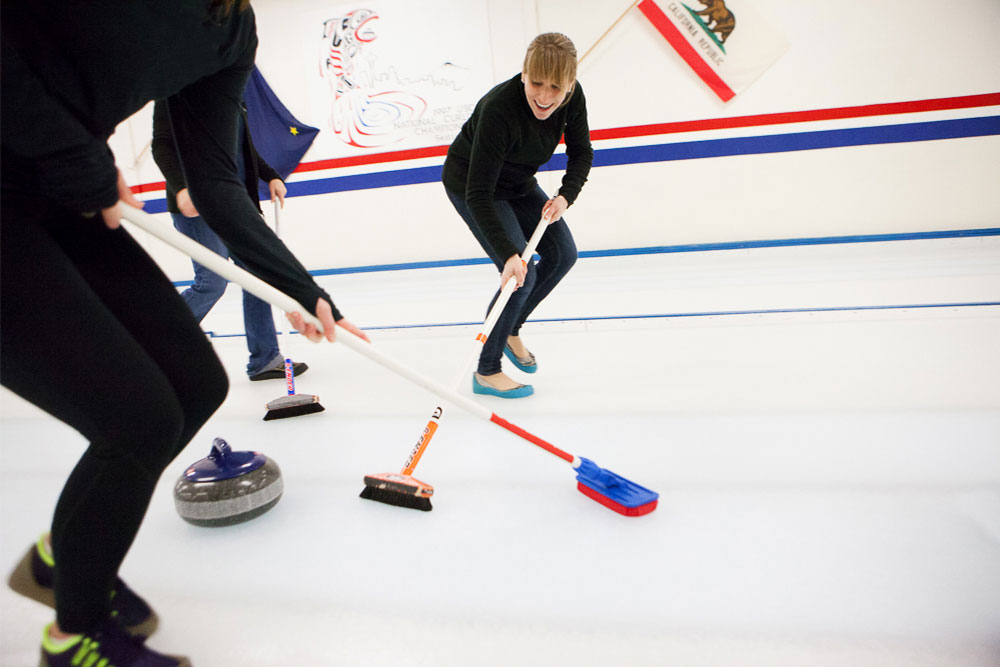 Scotland's Royal Caledonian Curling Club recommends various exercises for warming up for curling, including dynamic arm swings, forward leg swings and lunges. For cooling down, the club suggests shoulder, hip flexor and quad stretches.
In the end, however, curling is an approachable and enjoyable sport for anyone who wants to give it a try. So step out onto the ice and curl away.
Where to curl around Oregon
Evergreen Curling Club (Portland) — Oregon's only official curling club, Evergreen provides educational classes, skills clinics, night leagues and just about everything else curling.
Klamath Falls Ice Sports — This outdoor ice facility offers hockey, broomball, figure skating and, this year, curling. There are family "learn-to-curl" sessions as well as introductory leagues.
Where to curl around Washington
Granite Curling Club of Seattle — Home to more national championship teams than any other U.S. curling club, this club offers regular open houses and all kinds of leagues for anyone looking to try their hand at the sport.
Wenatchee Curling Club — Based at the Town Toyota Center's community ice rink, this club hosts regular classes and weekly league play.
Lilac City Curling Club (Spokane) — Formed by volunteer enthusiasts, this club is in its second year of league play. It also teams up with Spokane Parks & Recreation for youth lessons.

Check out more of Ariana's Tips and read about her health journey on Actively Northwest.