With snow finally falling in the Northwest, it's the perfect time to plan a winter adventure. What better way to embrace the weather than cross-country skiing? Burn calories, have fun with friends and experience scenic views with this winter sport.
See what it's like to spend a full day gliding across the Methow Valley, the Northwest – and nation's – largest cross-country ski area, with our photo guide. Then, hit the trails! #YouGotThis
Head to the Methow's Western-themed town of Winthrop to gear up. Try Winthrop Mountain Sports or Methow Cycle & Sport for a variety of Nordic ski rentals, including skate skis. While in town you can also pick up the required Methow Valley Sport Trails Association (MVSTA) trail pass.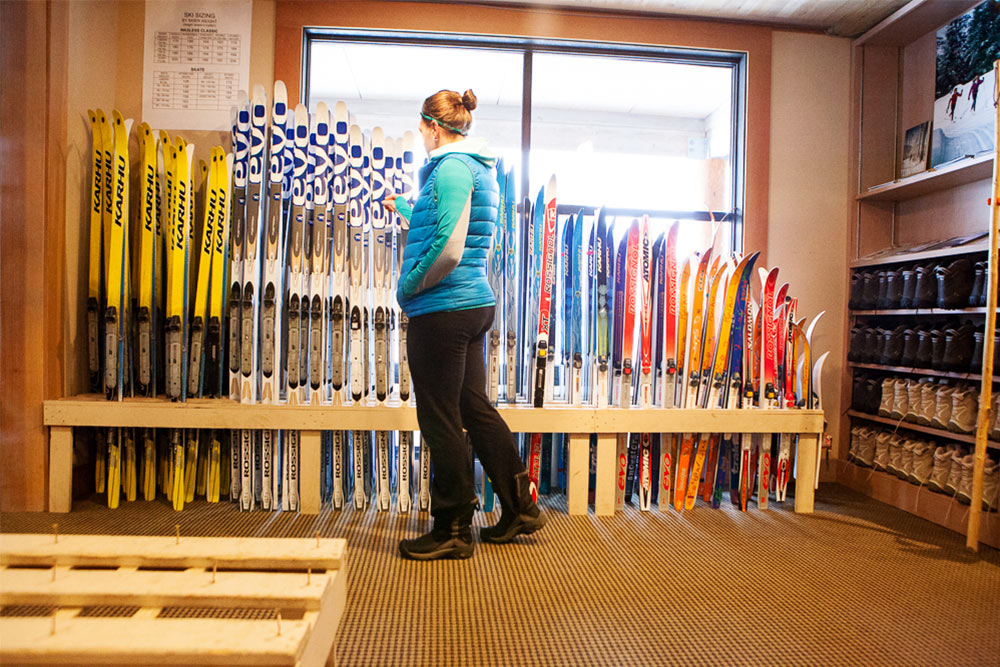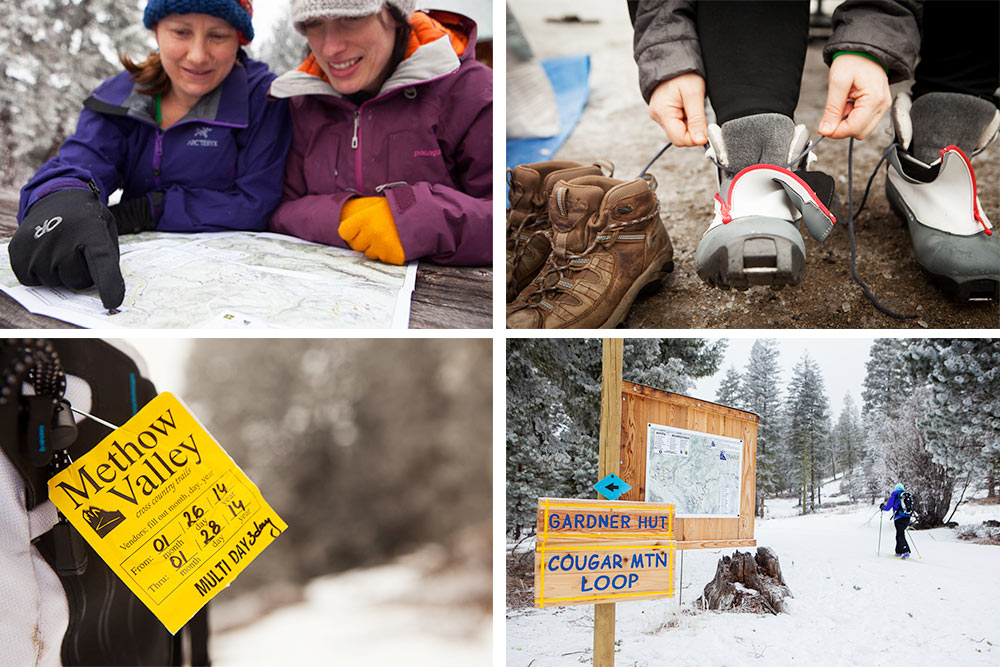 Map? Check. Skis and boots? Check. Trail pass? Check. It's time to hit the trails.
Try the MVSTA's Rendezvous trail system for the best trailside overlooks of the valley.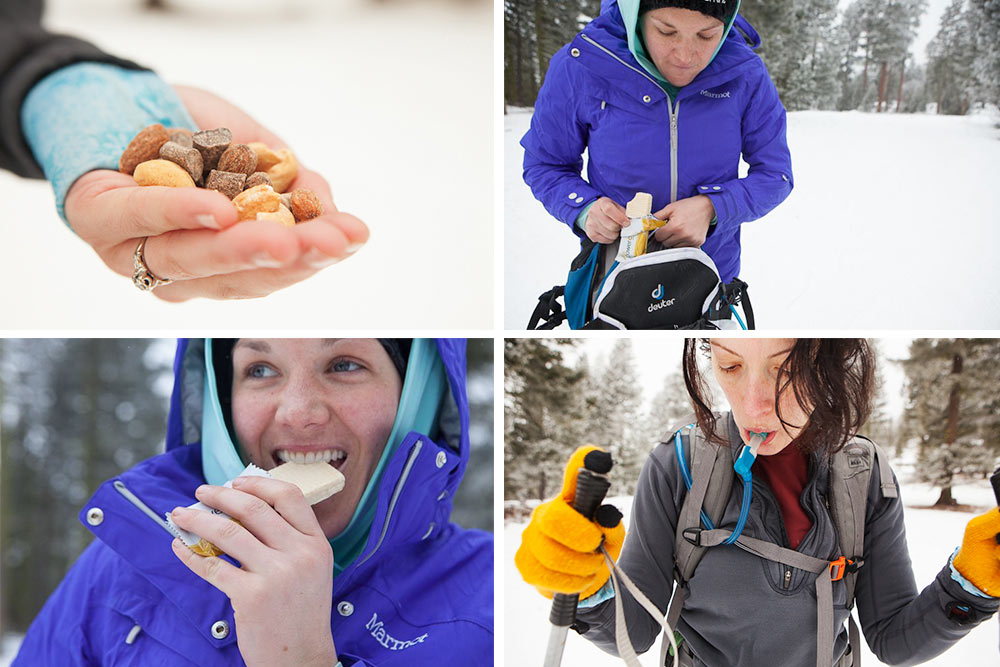 Be sure to hydrate and refuel with healthy snacks throughout the day. Several public warming huts are situated along the trails if you need to take cover for a few minutes.
Recover from a long day of exercise with a healthy and local meal. Try the Arrowleaf Bistro, which sources ingredients from nearby producers to bring Methow products to the table.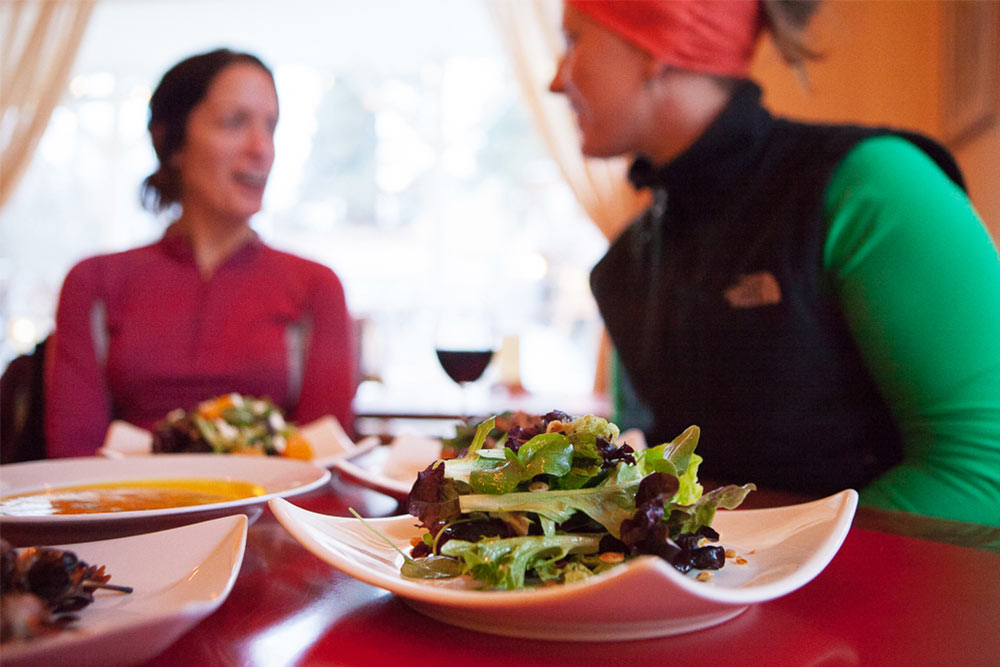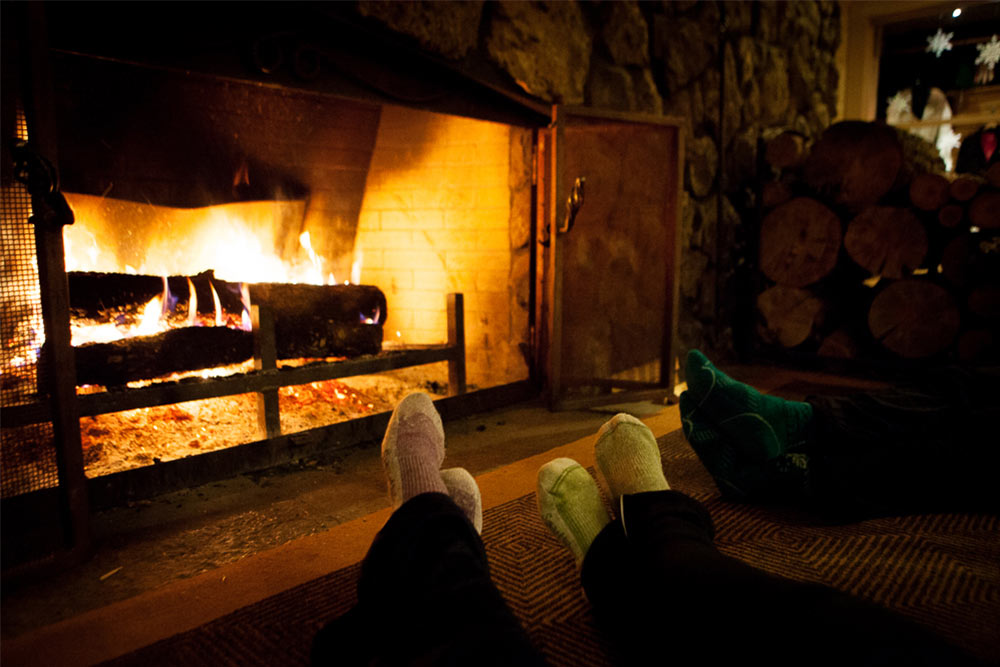 Back at the lodge, warm up by the fire and relax after an active day. You've earned it.
What does your ideal day on the cross-country ski trails look like?