You're thinking of an easy snowshoe this weekend — maybe the 3-mile roundtrip to Mirror Lake on Mount Hood, or the 4-miler along Cold Creek east of Snoqualmie Pass. A quick, refreshing outdoor adventure. But if your first thought as you're layering for winter activities is to grab a pair of jeans, a flannel shirt and a disco-era winter hat with a big fuzzy ball on it, we've got some advice for you.
While our winters here in the Pacific Northwest are typically milder than in other spots around the U.S., properly layering for winter before an outdoor activity is nothing to sneeze at. Consider this list of winter apparel do's and don'ts to help you stay comfortable — and safe — outside this winter.


Don't: Wear cotton
Though that old axiom "cotton kills" may be a little extreme, it's true that this comfortable clothing material is not your best friend when layering for winter. Mainly because it's notorious for absorbing moisture and not letting it go. According to the National Cotton Council of America, cotton can absorb up to 27 times its dry weight in moisture — which is great for your dishtowels, but not for your cold-weather gear. Cotton will trap sweat and water close to your body, making you extra cold and wet — and, therefore, susceptible to illness, or even something worse out there in the winter weather.
Do: Choose a synthetic or modern-day wool base layer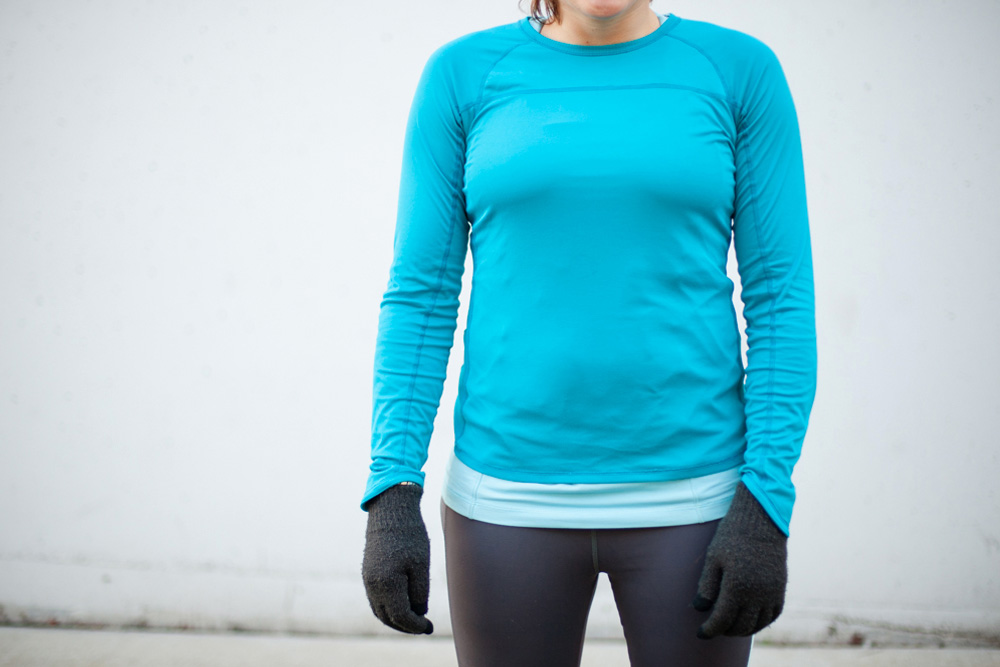 The best under-layers for cold weather activities are made of wool or synthetic fibers. These materials wick moisture from the skin, dry quicker and help keep your body temperature consistent and warm.
Don't: Skip the mid layers
Layering is still the most effective way to stay comfortable outside. On top of your wool or synthetic base layer, add lightweight pants and a fleece mid-layer for your torso. Then top it all off with a waterproof, breathable shell and, if conditions call for them, even waterproof pants. If it's going to be cold, don't hesitate to add an additional layer — a second long underwear layer or a thicker fleece — that can be shed if necessary. When you're out on the trail, taking off layers is always easier than finding a new one to put on.
Do: Consider down
Although down can act like cotton, absorbing water and losing its insulating properties, today's down often comes in waterproof shells. Micro puff jackets are not only great outer-layer options on milder winter days, but they also make great lightweight mid-layers to keep you warm underneath a waterproof shell.
Don't: Skimp on footwear
Your trail shoes may be fine for a spring or summer hike, but you'll want something beefier for the winter. Sturdy, waterproof hiking boots over warm, synthetic (not cotton!) socks are good for hikes and snowshoes. When you're hitting the slopes, properly fitted downhill or cross-country ski boots are imperative. Gaiters are also key in keeping snow out of your boots on the trail.
Do: Take care of your head and hands
Be sure to have a warm winter hat that covers your ears. Once again, synthetic and wool are great options; a windproof material can be extra nice as well. Another workhorse is a balaclava, which can be configured in an array of different ways to keep your head, neck and face out of the elements.
For your hands, warm, waterproof gloves are a must. Be sure to go with a pair that still allows you to be nimble with your fingers — you're going to need them. And don't forget that you can wear layers on your hands too: If it's going to be extra cold out there, add a synthetic glove liner underneath your gloves.
Don't: Forget to check the weather
It's tempting to base your clothing on how conditions look outside your window, or to count on someone else in your party to do the homework. It's also a good way to wind up hours later wishing you had packed different clothes. So check the weather reports for your destination yourself — on the day of your outing — and then you'll know what kind of layering to plan for.
Do: Have fun and stay warm out there!
A wet, shivering hike is not anyone's idea of a good time. Wear the right layers for the weather, and you won't be held back from enjoying yourself.