Whether you're looking to improve your flexibility or simply expand upon your pre-existing yoga practice, turning up the temperature is a good place to start.
"I believe hot yoga is much more challenging than regular yoga in terms of cardio, endurance and calorie burn. Plus, the heat helps warm you up so that you come into the practice more prepared to move," says Jenniferlyn Chiemingo, yoga instructor and director at hauteyoga Queen Anne in Seattle.
Ready to get sweaty? Here's everything you need to know before your first class.
WHAT TO EXPECT

If you are a beginner at yoga altogether, you might have to start researching and learning more about it. Most people start yoga for healthier skin and overall wellness. You might find several anti aging books and resources that endorse the benefits of doing yoga for better skin and posture. Hot yoga, which is performed in a warm and humid studio, is one of the best forms of yoga that can help rejuvenate your skin. When it comes to hot yoga, it can be defined in many different ways. So when taking a new class, ask the instructor or studio how they define hot yoga, examples of the types of classes they offer, and room temperature during class.
"Some people think of only Bikram yoga, which is the same 26 postures in every class and set at 105 degrees," says Chiemingo.
"At hauteyoga Queen Anne, we have two styles of hot yoga. Power Vinyasa is based on sun salutations and flowing postures, set at 95 degrees. Our Hot Hatha is slower, has more standing poses, and is between 100 and 105 degrees."
HOT YOGA TIPS
Stay hydrated. Sip on plenty of water during the two days leading up to your scheduled hot yoga class, and bring water with you to class. Be sure to rehydrate afterwards, too.
Show up early. Chiemingo suggests arriving early to your first class to fill out a studio waiver, find a spot in the room that feels comfortable (somewhere in the middle is best for newbies), and tell the instructor that you're new.
Wear form-fitted (not loose!), sweat-wicking clothes.
Bring towels and a mat. You'll need a hand towel for wiping sweat away and another larger towel to place on top of your mat so it doesn't get too slick. Many studios sell hot yoga-specific towels and mats (and even rent them for a nominal fee), but be sure to call ahead to confirm availability.
Have an open mind and an open heart. Chiemingo encourages new yogis to experience three classes (perhaps with three different teachers) within a short period of time before determining whether you like it or not.
"You need to give your body an opportunity to acclimate to the heat, and if you go once and stop, the next time will be like starting all over again," Chiemingo said.
FIND A CLASS NEAR YOU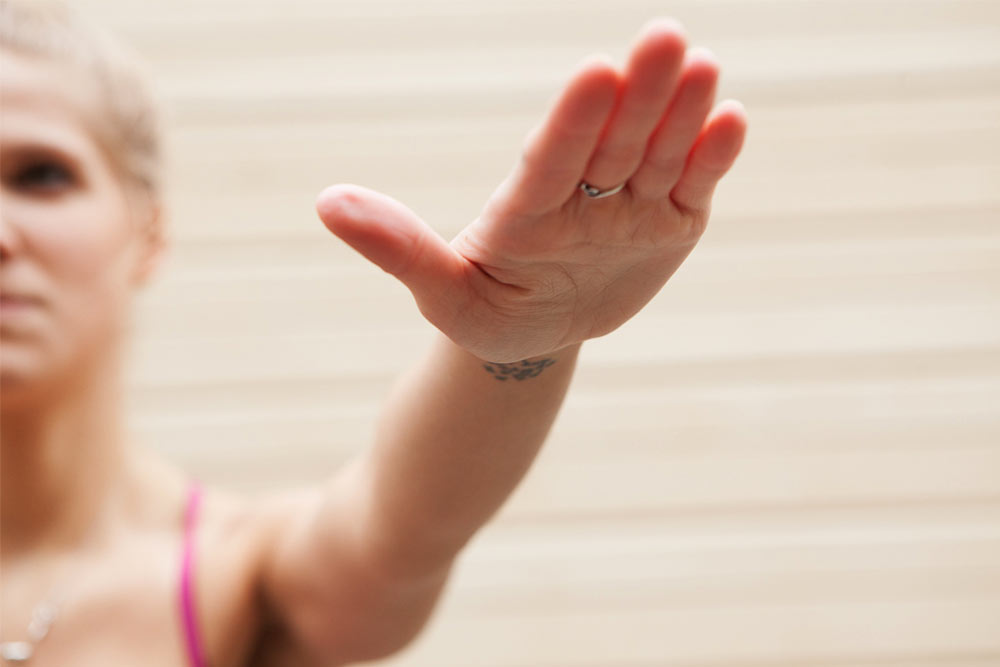 WASHINGTON
hauteyoga Queen Anne in Seattle
A quiet, serene studio, hauteyoga Queen Anne provides hot Hatha, Power Vinyasa and Restorative yoga classes in temperatures ranging from 95 to 105 degrees.
Yarrow Yoga in Spokane
Every class at this eco-friendly hot yoga and wellness studio takes place in a heated room. You can opt for a Bikram-style (90 minutes long, in a 105-degree room) or a Baptiste Flow class (90 minutes long and 97 degrees).
OREGON
Hot Yoga For Life in Portland and Beaverton
At this lovely studio, you can perform Hatha or Power Vinyasa yoga in a heated, 105-degree room, or enjoy a fluid Vinyasa class in a 90-degree room. They also provide an unheated deep-stretching class.
ZenSpot in Eugene and Portland
With locations in both Eugene and Portland, this supportive mind-body studio offers Vinyasa style hot yoga classes that are performed at a few degrees above your normal body temperature.
To find more studio locations around the Northwest, check out Yoga Journal's comprehensive online directory.
Let us know how your first hot yoga class goes by sharing a comment below!