Now that fall is in full swing, hopefully you can look back on the summer and smile at all the outdoor trips and experiences you had with your family here in the Northwest.
But don't get too comfortable indoors. Autumn in the Northwest is a great time to get out and experience the sites of the season: Salmon, fall colors and the fruits of the harvest are all on brilliant display this time of year. And they're easy for all ages to take in, whether you're riding a bike, hiking a trail or kicking off the shore for some water-bound fun.

Make the most of the season with some of these classic family-friendly fall adventures in Oregon:
See the salmon
The Northwest's signature species is again clogging the Columbia River in near-record numbers. Don't miss the chance to see the salmon, either by hiking along Oregon's Eagle Creek or, not too far over the border, Washington's Klickitat River. There's a good chance you'll also get to see some salmon on the kid-friendly Salmon River hike near Mount Hood.
Ride the rails

Fantastic fall colors paint the scenery around some of Oregon's best bike trails. Topping the list is the Banks-Vernonia State Trail, Oregon's first rail-to-trail, which covers 21 miles of flat, forested scenery bursting with autumn colors. The OC&E Woods Line State Trail, which starts in Klamath Falls, gives you 100 miles of flat paths and scenic terrain, and the Row River National Recreation Trail runs for 17 miles near Cottage Grove.
Hit the trails

You don't have to go far to get some grand fall colors on the hiking trails in Oregon. Stroll the easy riverside trails at Champoeg State Heritage Area, about 30 minutes south of Portland, or take the kids for a simple stroll through Portland's Hoyt Arboretum. Heading out from Eugene? Try Spencer Butte for an enjoyable hike close to town, or explore the 17 miles of trails surrounding Mount Pisgah in the Howard Buford Recreation Area.
Paddle away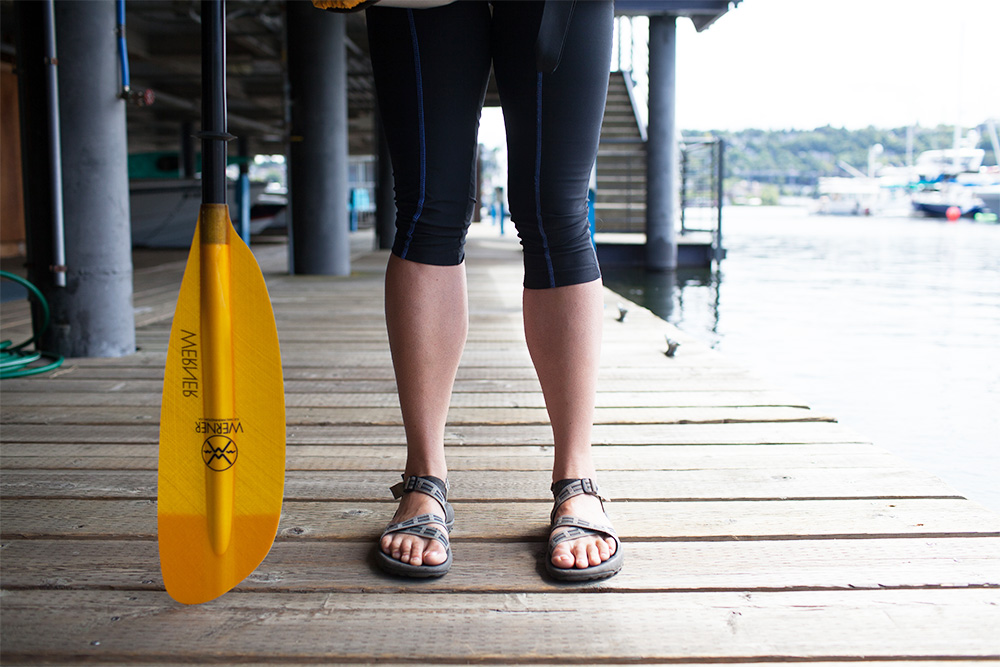 While there's still some sun up there, make one more trip with your canoe or kayak on the Willamette River in Portland, Lost Lake up on Mount Hood, or Sparks Lake just outside Bend. Months later, when the winter chill and rains are keeping you inside, you'll be glad you did.
Looking for even more fall activities? Check out these Oregon pumpkin patches and corn mazes for a fun and active family outing!