If anyone ever says they're tired of cycling in the Pacific Northwest, they're obviously just not getting out enough. Our region is rich with riding options, from commuting to work on Portland's bike-friendly streets to the 202-mile marathon known as the Seattle to Portland Classic.
But if you're looking for something a little more rugged, and maybe something a little more off the beaten track, mountain biking may be just for you. Here's a primer on what you'll need to have and know — as well as a few recommendations on where to go — when you first give mountain biking a try.
The Gear
Bikes: As with most outdoor gear, mountain bikes come in all shapes and sizes. Chat with more seasoned riders or someone in a bike shop about what kind of riding you want to do and what bike might be the best fit. A few common types of rides include rigid trail bikes, which are good for mild terrain like dirt roads; hardtails, which have suspension forks added on the front for better control on rougher terrain; and full suspension bikes, which are usually more expensive but offer more comfort and agility on technical terrain.
Helmet: Helmets have all but become standard gear for even the quietest ride up to the corner store, so it's no surprise that they're a must-have for mountain biking. Standard bike helmets work fine for mountain biking, though many riders prefer those with a visor to help keep glare, branches or twigs out of their eyes. It's key to get a helmet that fits right, so have your local bike shop help size you up.
Clothing: Dress comfortably, but practically for mountain biking. That means a non-cotton bike jersey or top that will wick away moisture, tights or cycling shorts — consider padded ones for extra comfort — breathable socks and rugged shoes. Either cycling specific or a pair of low-top hikers will do. Depending upon conditions, you may also want to have a lightweight, breathable rain jacket, sunglasses and cycling gloves.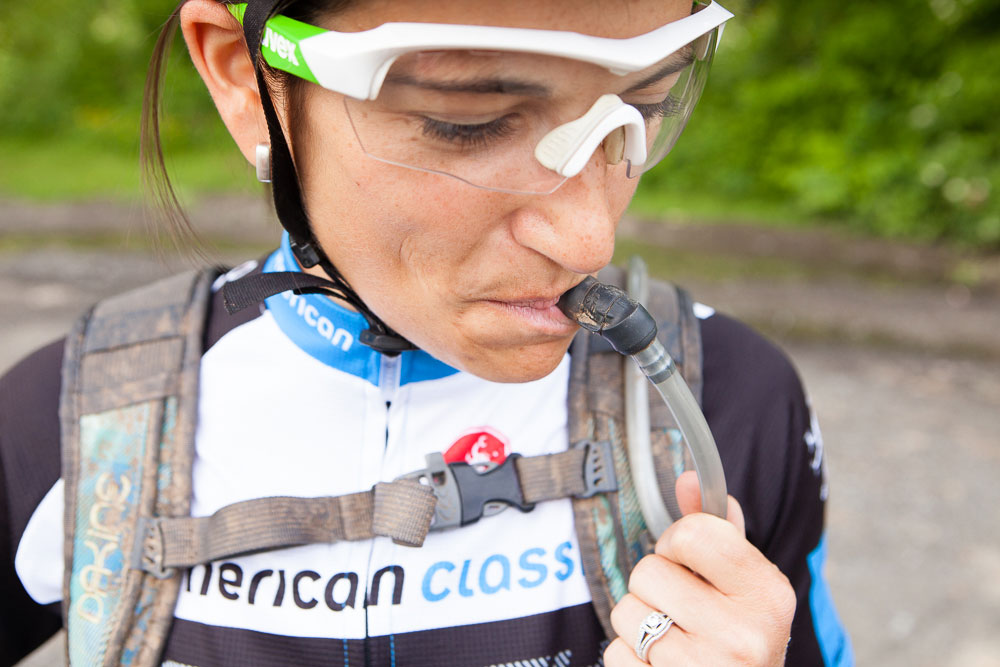 Extras: Hydration and nutrition are key to staying energized on the trail. Pack water bottles or consider a hydration pack, which usually have pockets for food and other essential gear like a repair kit, tire pump and multi-tool.
The Skills
Mountain biking takes a different approach than straight-ahead road biking. You'll be shifting gears much more frequently and you'll want to be in a low gear well before you start a hill climb. Stay relaxed, keep your elbows bent and close-in and your chest low for the best control. If your bike allows it, lock the suspension for uphill stretches. If you get to some terrain that's over your head, hop off and walk through it.
The Trails
Near Portland
Try the 13 miles of single track near Henry Hagg Lake, Forest Park's Leif Erickson Trail or the half-mile Homestead Loop at Sandy Ridge.
Near Seattle
Tiger Mountain is an area favorite, as is Saint Edward State Park. You can also test your skills at I-5 Colonnade, an urban mountain bike skills park inside the city limits.