Editor's note: As public lands begin to reopen amid COVID-19, we encourage you to keep maintaining good social distancing. The Seattle Times has a list of what that looks like on the trail. Don't forget to confirm trails are open before heading out.
If you've hiked in Washington for any length of time, you've most certainly hit one of the Evergreen state's classic waterfall hikes. It's nearly a rite of passage to experience waterfalls in Washington, from Sol Duc Falls on the Olympic Peninsula to the North Cascades' Boulder River, and the granddaddy out east, Palouse Falls.
And while those classic cascades are requisite for any outdoors lover— and are popular for all the right reasons — there are plenty more waterfalls in Washington that are a little more hidden, but just as grand.
Take your out-of-town guests to the state's signature falls, but when you're craving something under the radar, head to one of these hikes to see hidden waterfalls in Washington State.
Distance: Just under 4 miles roundtrip
If you're hiking in Mt. Rainier National Park, you're bound to see some waterfalls. But you're often bound to see them with about 300 other people on any given prime-season day. Instead, ditch at least some of the crowds and head to this 300-foot beauty of a cascade that plunges down a sheer, smooth cliff face into a crystalline pool below.
Distance: 1.6 miles roundtrip
Are the little ones in your life still new to the world of waterfalls in Washington? If so, or if you just want to glimpse a pretty, lesser-known waterfall that's tucked into a textbook Northwest setting, Murhut Falls on the Olympic Peninsula is for you. A former logging road turned trail, this hike is a pleasant stroll through a signature Northwest forest that explodes with rhododendron pink in the spring. And the waterfall itself? Gorgeous.
Distance: 6 miles roundtrip
You'll feel like you stepped back into the Old West at these singular falls, though you're technically in far eastern Washington. The arid environment is marked by basalt formations and vibrant desert wildflowers. The old ranch road trail follows the purling Rock Creek most of the way to two sets of falls that make up Towell Falls.
Distance: 2 miles roundtrip
This one may not exactly be hidden, but it's outside the city far enough (just about an hour) to give it a little space. The hike wends through old growth forests along the south fork of the Snoqualmie River and ends up right where the falls plunge into a pretty little pool.
Distance: 8+ miles roundtrip
Mt. St. Helens is packed with so many unique facets that it's hard not to be amazed. On top of the volcano's naturally regenerating landscape, its eerie and beautiful Spirit Lake, and its sprawling plains of pumice and wildflowers, it's also got Loowit Falls. Emanating from the Crater Glacier deep inside St. Helens, the falls spill out of the crater itself, creating a cascade unlike any other around.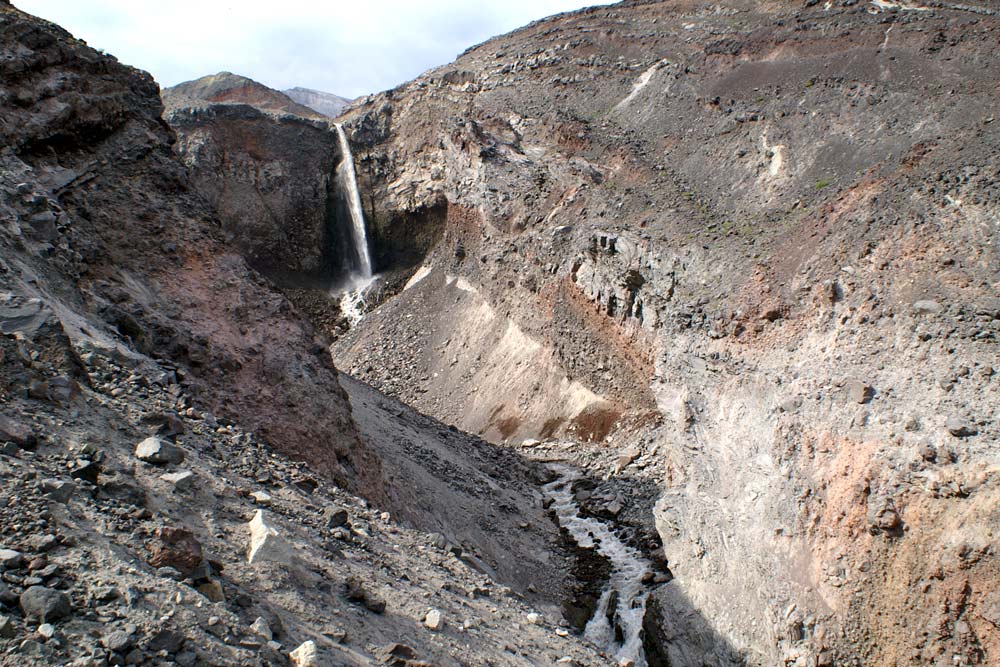 Are there any hidden waterfalls in Washington you love to experience? Share them with us on Facebook, Twitter and Instagram!
Image of Towell Falls courtesy of Lowell Simonsen on Flickr. Image of Loowit Falls courtesy of Diana K on Flickr.