When winter's chill makes your muscles and joints sore, there's nothing like a warm soak to get you feeling right. Especially after a good hike. But what if you could step off the trail and into a pristine hot tub that's seemingly waiting just for you? Enter winter hot springs. And fortunately for residents around the Puget Sound, there are some great local hot springs near Seattle.
Beyond warming your body, hot springs provide lots of health benefits too. They relieve stress, ease joint pain, and soothe muscles. While there's a range of other purported benefits, especially relating to the various minerals found in hot springs, the jury is still out on these claims. But the proven benefits are reason enough to take a relaxing dip at one of these hot springs near Seattle.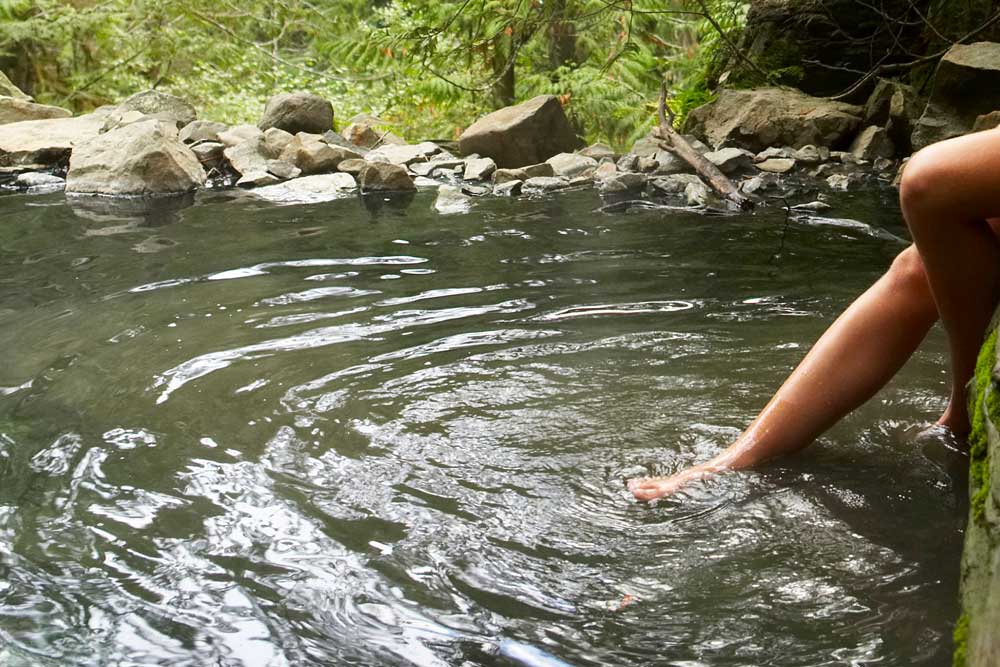 3 Hot Springs near Seattle
Olympic National Park

You've got a couple of options in this park. There's the well-known Sol Duc Hot Springs, where naturally-fed hot tubs are the main attraction. There are three mineral pools at different temperatures and one freshwater pool. You can stay overnight in cabins or buy a day pass.

The other option is to hike 12.5 miles into the national park to visit Olympic Hot Springs. Make sure to be cautious, though, as the pools are not monitored by the park service and can contain high levels of bacteria dangerous to anyone with a compromised immune system. With the deep snow levels this time of year, most people should stick with Sol Duc.
Goldmyer Hot Springs

If you're willing to work a little to reach some beautiful hot springs near Seattle, Goldmyer Hot Springs will reward you with a true wilderness experience. The rustic hot springs is managed by a nonprofit and allows only 20 people per day to visit with advanced reservation. The springs are reached via a 4.5 mile trail, and you'll have to pack everything you'll need for a night in the backcountry, as Goldmyer provides little besides the water. When you arrive, you'll soak in pools originating from an abandoned mine shaft at a toasty 110 degrees.
Columbia River Gorge

The stunning Columbia River Gorge has two options for visitors seeking mineral springs, and they're both located on the Washington side of the river. Carson Hot Springs Spa and Golf Resort, near Hood River, with cabins built in the 1920 and soaks in claw-foot tubs; and the Bonneville Hot Springs Resort and Spa, with an indoor lap pool and indoor and outdoor hot tubs.
Ever enjoyed winter hot springs near Seattle? Let us know on Facebook, Twitter or Instagram!