With last year's wimpy ski season, you might be forgiven if your enthusiasm for this year's is a little muted.
Don't let it be.
Instead, pray for snow, as they say, and get your body, mind, gear and wallet in shape for the ski season ahead.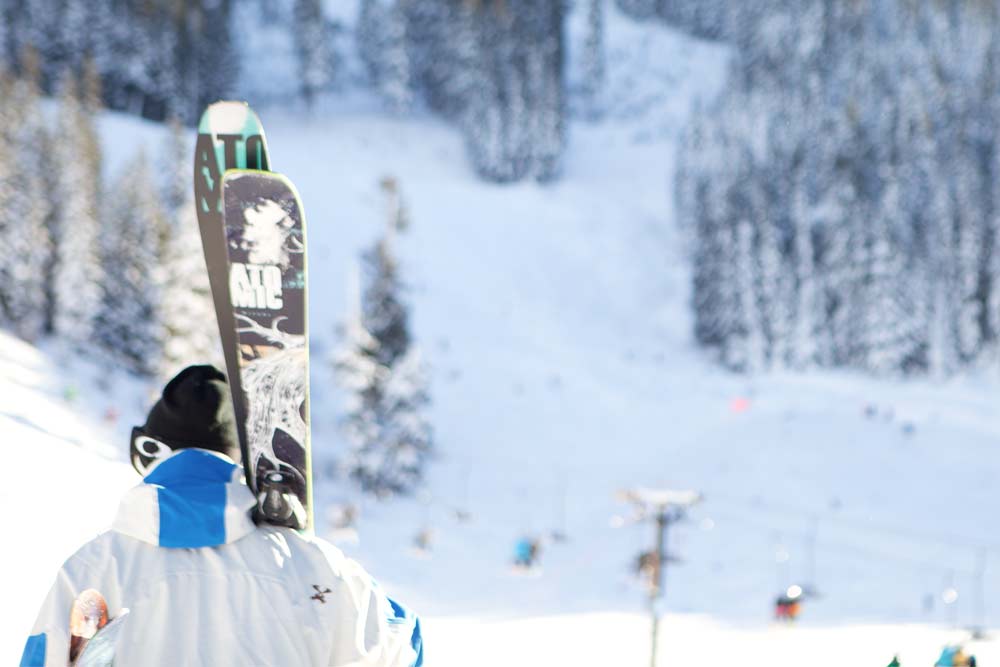 Fitness
After months off the slopes, your ski and snowboard fitness level may not be where it should for the coming season. Don't panic. There's still time before the flakes begin to fly to get yourself into snow sport shape.
Jennifer Lockwood, a personal trainer at Peak Fitness NW and a ski instructor at Mt. Hood Meadows, says one of the most important steps to take is just to get out and be active.
"The weather may be turning, but with appropriate attire you can go anywhere and do anything," she says. "The Northwest still has plenty to offer during the shoulder season — hiking, mountain biking, trail running, road cycling."
Beyond that, Lockwood also offers some ski- and snowboard-specific exercises to get tuned up:
If you're a runner, work in some short duration, high-intensity interval training.
Run steep hills or stairs, then control your decent. "Skiing is a deceleration sport," Lockwood says, "so focus on absorbing each step down and controlling your descent to work similar muscles as skiing downhill."
Do pushups for upper body strength and side planks for core stabilization and oblique strength.
Lateral leaps left and right can help improve balance and power.
Find even more fitness tips in our "Shape Up for Ski Season" post.
Gear
Your skis, snowboards, poles and boots have probably been sitting in the attic or basement since about May. Time to get them in shape.
For starters, pull them out and give them a once-over to check their condition. Have skis professionally waxed and the bases and edges tuned. Lockwood said it can be helpful to wear your boots around the house to reacquaint yourself with them. Similarly, try on all of last year's gear to make sure it still fits and is in good shape. This is especially important for rapidly-growing kiddos. Need new gear on a budget? Check online for local ski and gear swaps; online sites like Craigslist can be a goldmine, as well, as can local shops that often sell lightly used gear.
Last but not least, find a good place to store all your gear together so it's all ready to go whenever you are.
Passes
No doubt about it, downhill skiing and snowboarding can cost a pretty penny. If you hurry, though, there's still time to save on annual passes at some of the Northwest's best ski areas, which often offer better deals early on before hitting full price.
Timberline on Mount Hood, for example, offers its best prices through Nov. 8, bumps up $25 till Nov. 29 and then goes full price on Nov. 30. Many Washington resorts have already ended their promotional periods, but almost all ski areas offer different options — weekday-only passes, 10-time passes or nighttime skiing — that can help contain costs.
Also watch for Groupon deals and get on your favorite ski area's email list to keep apprised of special offers. Lockwood also says many resorts offer deals on skiing and lodging combos.
"Often the lift tickets are much more affordable when packaged with lodging," she says.