Snow started falling on Mount Hood and other Oregon Cascades in late October. So if you're looking to get to Oregon's high-country trails this year, you may have missed your window.
But that doesn't mean there aren't plenty of great snow-free Oregon hikes to hit in the waning days of autumn. From waterfalls and riversides to rocky mountaintops, the four hikes we've listed below are great options for getting out and about before winter comes.
Length: 3.6 miles round-trip
Difficulty: Easy to moderate
This popular path winds along Mount Hood's northeast side, shadowing a creek through a quiet, thick forest to a signature Northwest waterfall. Adventurous hikers can approach the falls from below for a closer look, but be extra careful this time of year, as colder temperatures can make the slick rocks even slicker.
Length: 5 miles round-trip
Difficulty: Moderate to challenging
While the Cascades may be starting to fill up with snow, this aptly named peak in the Oregon Coast Range usually stays snow-free until later in the season. That means the hike is great for this time of year, especially if you can catch a rare clear day for views of the Pacific, the Columbia River and the far-off — and increasingly snowy — peaks of the Cascades.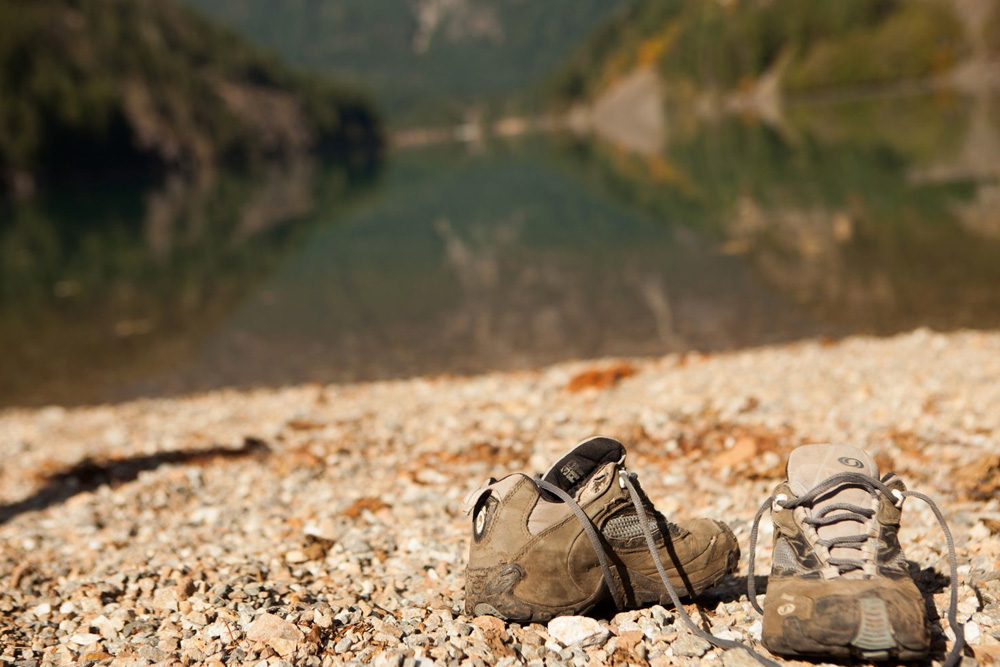 Length: Varies
Difficulty: Easy to challenging
Central Oregon's Smith Rock is known as a climber's mecca, but it's also home to a network of trails that can make for some amazing and scenic hikes this time of year. Trails like Misery Ridge, Mesa Verde and the Summit Trail can be linked together to offer a nice way to explore this landmark state park, and hiking them now means you'll be free of the summertime heat.
Length: 2.5 miles
Difficulty: Moderate
This southern Oregon hike heads up to the base of its namesake rock along a rough and rocky trail, but the payoff is worth it. Views from the base of the rock stretch from Mount McLoughlin to Mount Shasta and the Trinity Alps in California. Experienced climbers can scramble to the top of the rock for an even loftier vista.
Before you strap on your boots, be sure to read up on our fall hiking tips and check the hike links to make sure they are open. These will help you get in the right mindset for a safe and enjoyable trek. Happy trails!