Mountain biking in the Pacific Northwest is fun and invigorating. The downside? Thanks to our region's notoriously rainy weather, the sport is usually limited to just a few months out of the year.
Not if you're living in Portland. The Lumberyard, a 42,000-square-foot indoor bike park, offers rolling single-track trails, stout jump lines and pump tracks all year long. Better still, The Lumberyard also has an in-house pub and restaurant that serves up local microbrews and fresh food sourced from nearby farms.
The park has options for all kinds of riders, from beginners to experts. Terrain runs the gamut from easy to challenging and is color-coded, much like the runs at a ski resort: green for beginner, blue for intermediate and black for advanced.
For those new to mountain biking, The Lumberyard offers private and group lessons. In addition, every Wednesday from 6 p.m. to 9 p.m. is "Newby Night," which means one of the park's certified instructors is out on the course offering tips to riders of any ability. Newcomers who want to give mountain biking a test ride, but don't have their own bikes, can rent bikes, helmets and pads directly from The Lumberyard.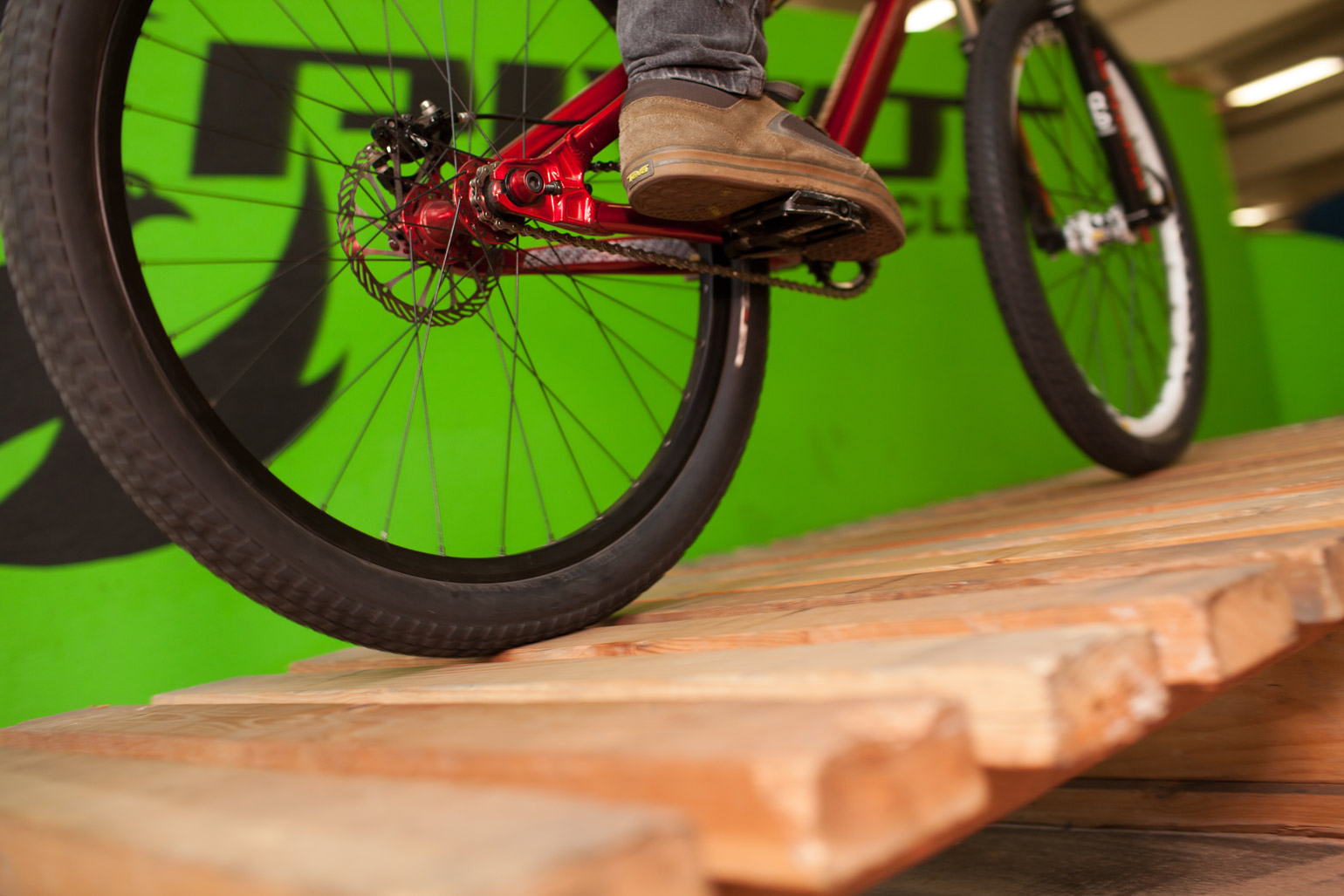 Looking for a place to entertain younger kids? The park is also great for little riders, offering beginner terrain, as well as after-school programs for two different age groups (6 to 9 and 10 to 14) and two different riding levels: those who are comfortable on their bikes but new to park terrain, and those who have more experience. Likewise, The Lumberyard has become known as a family-friendly venue, free of any of the rowdiness that is often part of public skate parks and other venues.
Details for The Lumberyard:
Where: 2700 N.E. 82 Ave., Portland, OR, 97220
When: Open every day from 9 a.m. to 10 p.m.
How much: Weekdays — adults, $24.95 per day; children under 12, $14.95 per day. Add $5 to each admission for weekend prices. Multi-day, seasonal, annual and family passes are also available, as are rental bikes and gear.
More information: Visit www.lumberyardmtb.com or call 503-252-2453.