Thanks to the Pacific Northwest's relatively mild climate and proximity to rivers, oceans, forests and mountains, almost every day here could be considered a "get outdoors" day.
But just in case you need a more formal reason to step into the Great Outdoors, National Get Outdoors Day is coming up. The day is promoted by federal agencies, nonprofits and the recreation industry as a way to encourage healthy, active outdoor activities.
There's no shortage of those around here. In honor of the celebration, here are 14 great reasons to get outside in the Northwest.
1. Free state parks
Both Oregon and Washington are chock full of fantastic state parks showcasing everything from gorgeous beaches to old growth forests.
2. Mountain air
A little fresh mountain air can do a lot of good. Head to Mount Hood or Mount Rainier to inhale some of the best around.
3. Big trees
Nothing says Great Outdoors like the big trees of the Northwest. See an array of some of the biggest at Portland's Hoyt Arboretum or the Washington Park Arboretum in Seattle.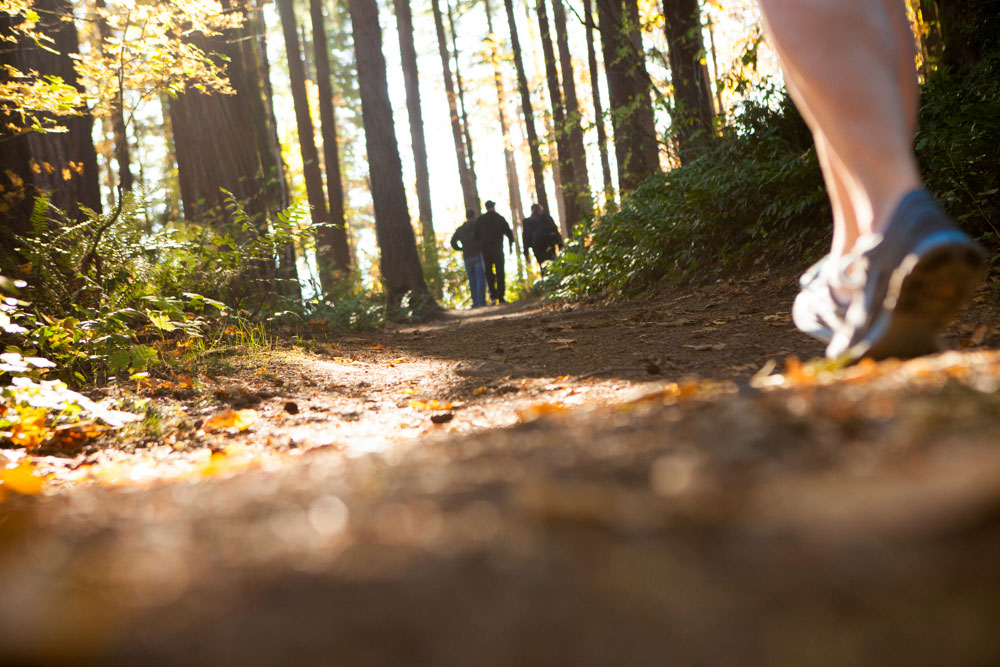 4. Endless water
From the Pacific to the Willamette and Crater Lake to the Columbia, the Northwest is rich with waterways for boating, paddleboarding and swimming.
5. Waterfalls
There's no shortage of cascading water around here, whether you're taking in the falls of the Columbia River Gorge or hiking to Mount Hood's Ramona Falls.
6. Bike trails
There's not much that's better than a scenic bike ride this time of year, when the sun's out more, the days are longer and the heat of the summer has yet to reach its peak.
7. Cool campsites
Whether it's overlooking Puget Sound or sunning in the eastern Oregon desert, the Northwest offers some perfect places to set up camp.
8. Parks aplenty
From the tall trees of Portland's Forest Park to the expansive views from Discovery Park in Seattle, cities across the Northwest are blessed with beautiful parks of all kinds.
9. Farmers markets
You don't have to get out of town to get outside. Stroll or cycle on down to your local farmers market in Washington or Oregon, which are gearing up with early season goods right about now.
10. Garden goodness
Working in your garden not only gets you active and outside, it also beautifies your home and sets the stage for fresh salads and meals to come.
11. City walks
Cities in the Northwest seem to come alive with the return of nicer weather. Take an evening stroll to see what's happening in your neck of the woods.
12. Wildflowers
The Northwest's best display of wildflower colors is in full swing. Take it in on one of these great wildflower hikes.
13. Games galore
Summertime is the perfect time for all kinds of outdoor games: soccer, baseball, kickball and more. Join a pickup game or sign up with an adult sports league.
14. Races and races
From triathalons and 5Ks to century rides and open water swims, the next few months are filled with any kind of race you could possibly imagine.