So, you don't think you're a hiker?
Think again.
Even if you've never taken a single step on a Mount Hood trail or a North Cascades path, chances are you've been on a hike. Strolled through Portland's Forest Park? That's a hike. Walked the loop at Seattle's Discovery Park? That's a hike too.
The great thing about hiking is that it's simple, fun, scenic, adventurous and active. And the great thing about hiking in the Northwest, especially for folks just starting to hit the trail, is that there are plenty of simple, straightforward options that feel less like strenuous hauls than they do pleasant strolls outside.
For all the so-called non-hikers out there, here are 10 of our favorite easy walks in the wild.
Easy Hikes in Oregon
1. Audubon Sanctuaries Hike
Length: 3 miles
Keep your head up during this easy walk that winds through the bird sanctuaries preserved by the Audubon Society of Portland. You'll see an array of feathered beauties, including — if you're lucky — the resident great-horned owl, Julio.
2. Nehalem Bay State Park
Length: Varies
There's plenty of solitude and beauty to be found while walking the miles of sandy beach at this popular state park. Kids and dogs love it here too.
3. Little Zigzag Falls
Length: Less than 1 mile
There's not an easier hike with as much old-growth and waterfall beauty as the quiet trail to Little Zigzag Falls.
4. Elowah Falls
Length: 1.4 miles
This one takes a touch more maneuvering, but it's still a beginner's dream, complete with a pristine creek and the crashing Columbia River Gorge waterfall.
5. Salmon River
Length: Up to 4 miles
You'll forget you're getting exercise as you wind your way along this wild and scenic river that runs crystal clear off Mount Hood and through a one-of-a-kind old-growth forest.
Easy Hikes in Washington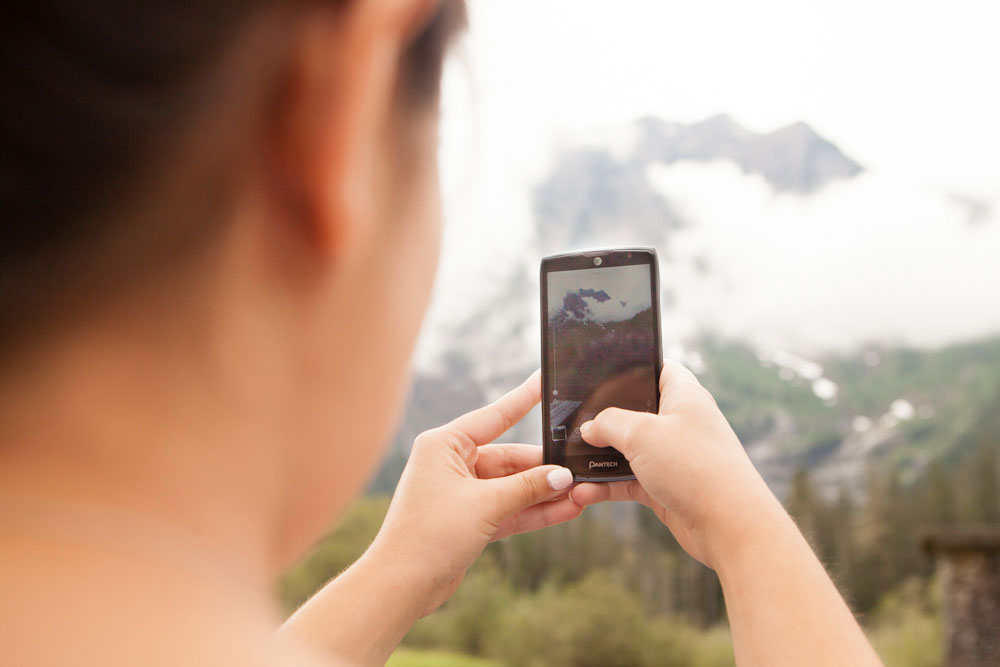 6. Rainier View
Length: 2.4 miles
Take in this trail's namesake mountain — and plenty of other Cascade views — on an easy amble through a pretty forest and alpine meadows.
7. Obstruction Pass
Length: 1 mile
If you find yourself on Orcas Island — or are looking for another reason to head out there — you'll love the scenic and serene beach at the end of this half-mile saunter. It's a perfect picnic spot too.
8. Discovery Park
Length: 2.8 miles
Forest, meadows, views of the Puget Sound and the Olympic Mountains — this Seattle favorite offers a little something for any kind of hiker.
9. Cape Flattery
Length: 1.5 miles
You won't be able to hike any further northwest than to the end of this easy ramble, which leads to the very edge of the continental United States — a stunning and very dramatic edge, we might add.
10. Boulder River
Length: 2.5 miles
The waterfalls along this trail may not be rushing as much this time of year as they do in the spring, but they still add a splash of excitement to this otherwise calm and picturesque path.