The rules were simple: "Take some stuff, leave some stuff."
And so began the first "GPS Stash Hunt," now known as geocaching. The year was 2000, and the "stash" was a bucket of goodies—videos, books, a slingshot—hidden in the woods of Beavercreek, Oregon. What was then a playful way of testing the accuracy of GPS technology is now an outdoor hobby enjoyed by people around the world.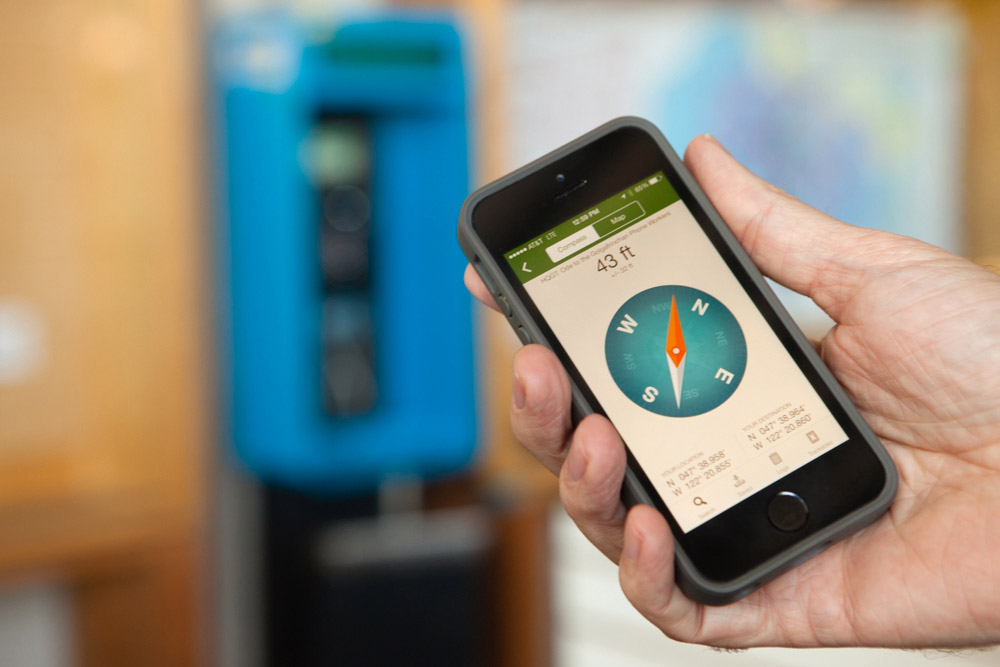 To get the scoop on this outdoor adventure sport, we reached out to Eric Schudiske at Groundspeak, the organization that manages Geocaching.com. Here's what we learned:
the Basics
Have you heard of geocaching but never been quite sure what it is? Simply put by Eric, "Geocaching is an outdoor adventure where players use a GPS-guided app to find cleverly hidden containers around the globe."
You're given the GPS coordinates of a hidden stash—called a "drop"—and your GPS-enabled device leads you to the spot. From there you have to poke around—up in a tree, underwater, underground—until you come up with the goods. The loot is inside a container of some kind, and when you find it you sign the logbook, claim one of the prizes (if you want) and re-hide the container in the same spot for the next geocacher. Many people also add trinkets for the next person to find.
Check out this video to learn more:
The Experts
There's no shortage of guides and videos to entice newbies into the sport. Here are just a few to get you started: –
– Geocaching 101: Links to the history, basics of finding and hiding geocaches and more.
– GoGeocaching YouTube Channel: Quick, easy-to-understand videos to help introduce you to the sport.
– Geocaching App: Download the free phone app before you start your first geocaching adventure.
Local Organizations & Events
Naturally, geocaching was invented in the Pacific Northwest.
"This region's love of the outdoors and technology blends perfectly into the adventure of geocaching," Eric emphasizes. "And as more people download the apps, it's becoming even more popular as a spontaneous adventure."
While it's something anyone can set off and do on their own, there are organizations across the Northwest that offer events and insights into geocaches close to home. Check out the Washington State Geocaching Association and Oregon Geocaching for local events and information.
One of our favorites is the Washington State Parks GeoTour. As part of the Parks' centennial celebration, 103 geocaches were hidden in state parks across Washington. Find 100 of them, and Washington State Parks will mail you a gold coin!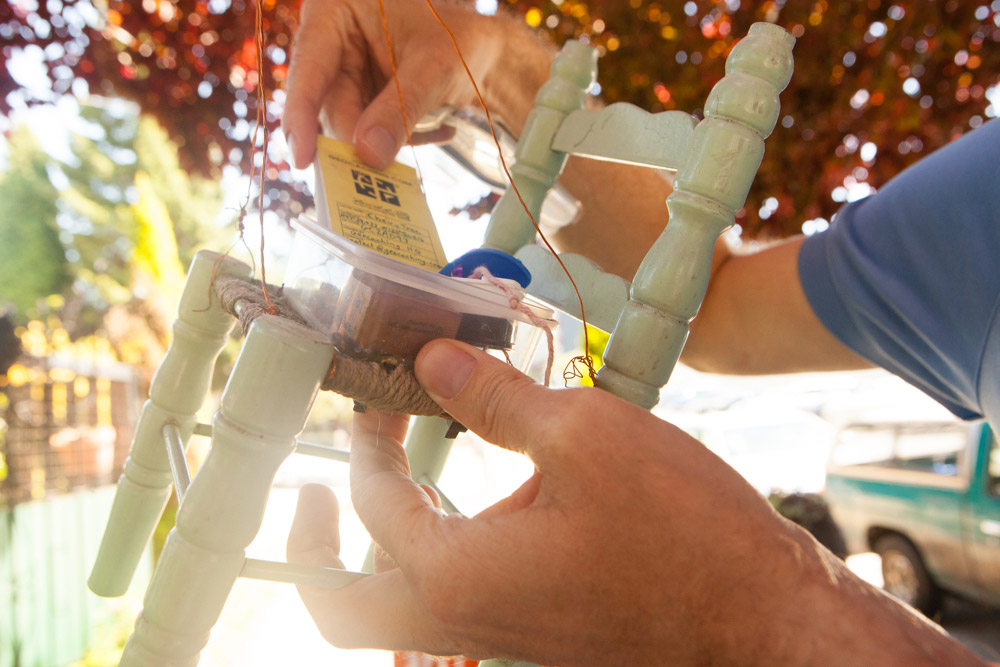 Where to Begin
Here in our corner of the world, Eric recommends these two hunts:
Ring of Fire: This geocache on Washington's Olympic Peninsula got its name from the time a train in the area exploded off a high bridge—as part of a Hollywood movie being filmed there. Some of the film set still exists today, and you can explore it by finding the geocache.
Dee Wright Observatory: Hikers seeking this geocache in Oregon can explore McKenzie Pass, learn about the history of the observatory and take in the awesome lava field views.
Where Geocaching Can Take You
There are over 60,000 geocache drops across Washington and Oregon. But as I said earlier, this hobby has gone global in a big way: in all, 2.5 million geocaches are hidden worldwide!
Eric's favorite geocaching experience was in Germany, where he found a geocache placed at the top of a bridge pillar along the Rhine. While most of the half-mile bridge was destroyed in World War II, geocachers can find clues by repelling down the side of what remains!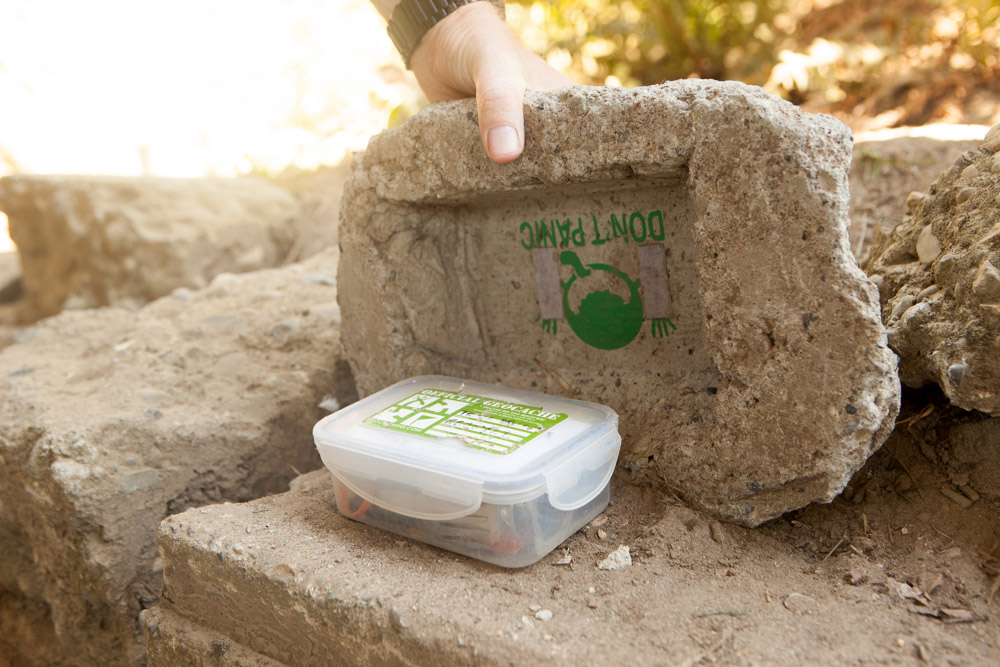 Pro Tip!
Eric's best piece of advice? Bring a pen. Whether you take a trinket from the container or not, you'll want to sign the log sheet, so that everyone who finds the stash can see its long and varied history of discovery.
Eric's other advice is simply to get out there and do it: "Step away from the couch and explore your neighborhood and world!" Geocaching is a great way to appreciate all the treasures hidden throughout our environment.