Heading out for a wintertime adventure should be pretty straightforward, right? Just grab your gear, pack the car and head for the slopes, the trail or the state park yurt you'll be calling home for the weekend.
Not so fast.
There are plenty of ways to be outdoors and active over the winter, but there's one important step that could melt your excitement — and land you a hefty fine — if you skip it: picking up the right Northwest permits and passes.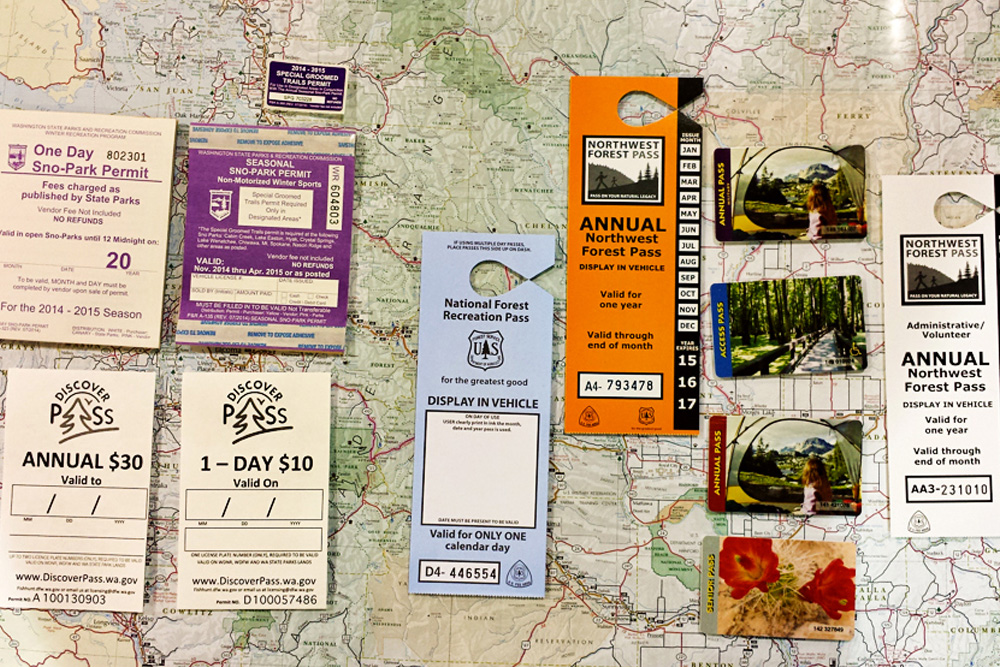 Love it or hate it, the reality of recreation in the Northwest is that many places require certain passes and permits. And because there are so many different ones, it can get a little confusing. Have an Oregon Sno-Park permit? You're good for Sno-Parks in Oregon, California and Idaho, but not Washington. Have a Northwest Forest Pass? You'll be fine for your hike on Mount St. Helens, so long as you don't park at Marble Mountain Sno-Park.
Confused? Here's a primer to help you know which passes and permits you'll need for all your adventures in the Northwest this winter.
Washington Permits and Passes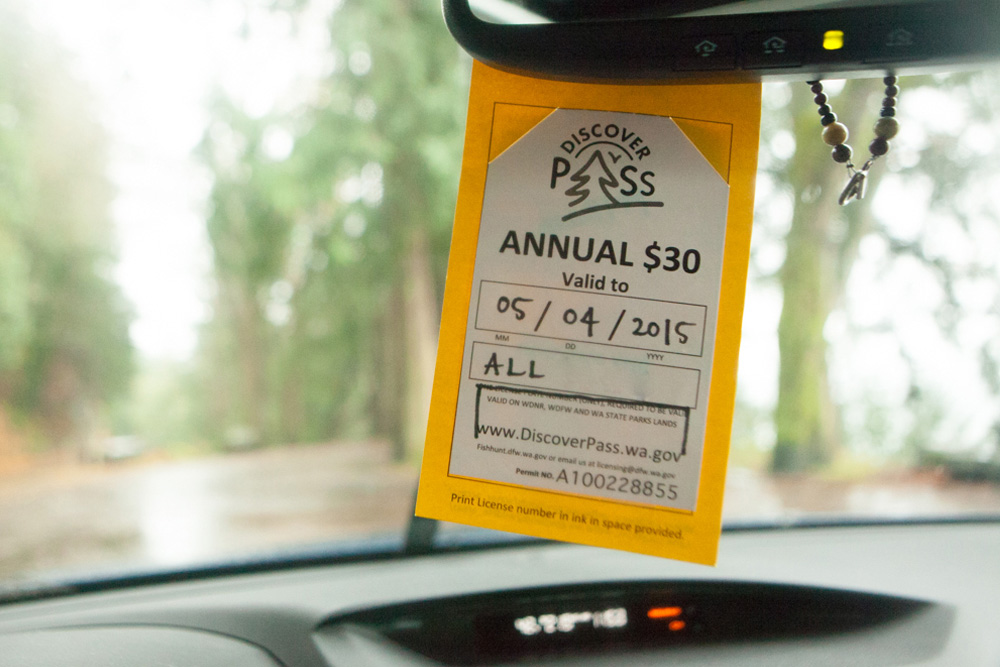 Washington Sno-Park
Washington's got an array of different permit options for its Sno-Parks, from a single-day Sno-Park permit ($20) to an annual, non-motorized Sno-Park permit ($40) and a Special Groomed Sticker ($40), for Sno-Parks with groomed trails like Cabin Creek, Crystal Springs and Lake Wenatchee. The state's system of Sno-Park permits is fairly complicated, so be sure to check their website so you get exactly what you need.
Discover Pass
This is the pass you'll need for all state lands in Washington, including more than 100 developed state parks, 80 natural areas, 30 wildlife areas and more than 2,000 miles of state land and water trails.
Oregon Permits and Passes
Oregon State Parks
Most state parks in Oregon require a day-use pass ($5) for entry if you're not camping. You can also buy a 12-month pass for $30.
Oregon Sno-Park
Sno-Park permits are required at all of Oregon's Sno-Parks between Nov. 1 and April 30. There are three options: an annual ($25), a three-day ($9) or a daily ($4).
Oregon Pacific Coast Passport
This pass ($35 for annual, $10 for five days) covers entry, vehicle parking and day-use fees at all state and federal sites along the entire Oregon Coast.
Permits and Passes for BOTH Oregon and Washington
Northwest Forest Pass
The Northwest Forest Pass is one of the most popular passes for the hiking set, because it permits entry into all National Forest recreation areas in Oregon and Washington, including trailheads. The annual pass is $30.
America the Beautiful
This $80 pass is the big daddy of adventure passes, as it covers entry for all national forests, national parks, national wildlife refuges and lands managed by the Bureau of Land Management.
Now get out there! Where is your favorite wintertime outdoor adventure spot? We'd love to hear in the comments below.