Thanksgiving isn't only about eating too much turkey, pie, potatoes and stuffing. But let's face it: Many of us can expect to do that. And if you're looking ahead to lots of holiday calories, do your body a favor and take part in a holiday fitness event too. Sign up now — and this Thanksgiving, you'll be thankful you celebrated beyond the dinner table.
Here are a few of our favorite Pacific Northwest turkey trots and races to consider.
Snoqualmie Ridge Turkey Trot
Location: Snoqualmie, Washington
Date: Wednesday, November 15th
Why it Rocks: Start your Thanksgiving burn early with this race — either 5K or 1K, your choice —through the rolling hills of Snoqualmie. Happening a full 12 days before the big feast, the race will raise money for the area's schools. Further incentive: It finishes with a pancake breakfast!
Port Townsend Turkey Trot
Location: Port Townsend, Washington
Date: Saturday, November 22
Why it Rocks: The third annual 1-mile kid run or 5K adult run/walk takes you off the road and down the Larry Scott Trail. Taking place the Saturday before Thanksgiving, this race is a great way to get in the turkey-day mindset and physically prepare for the feast coming later in the week.
Turkey Trot at the Zoo
Location: Portland, Oregon
Date: Thursday, November 27
Why it Rocks: This 4-mile run/walk on Thanksgiving morning is always family-friendly and full of people dressed up in turkey-day attire. Have little ones? There's a 1/2-mile "Tot Trot" designed specifically for kids. The best part: All the races finish in the zoo, so you can walk around and visit with the animals a little bit before you head home for dinner.
Seattle Turkey Trot
Location: Seattle, Washington
Date: Thursday, November 27
Why it Rocks: In addition to giving your body a boost, participating in this casual 5K run helps raise money for the Ballard Food Bank. Plus, it's a beautiful spot (above Golden Gardens Park) to start your Thanksgiving Day.
Central Oregon Thanksgiving Classic
Location: Bend, Oregon
Date: Thursday, November 27
Why it Rocks: Choose between three different distances — 1.6, 3.1 or 6.2 miles — in this classic run (or walk) around Bend's Old Mill District and along the Deschutes River. Proceeds from the race benefit Girls on the Run of Deschutes County, and costumes are highly encouraged.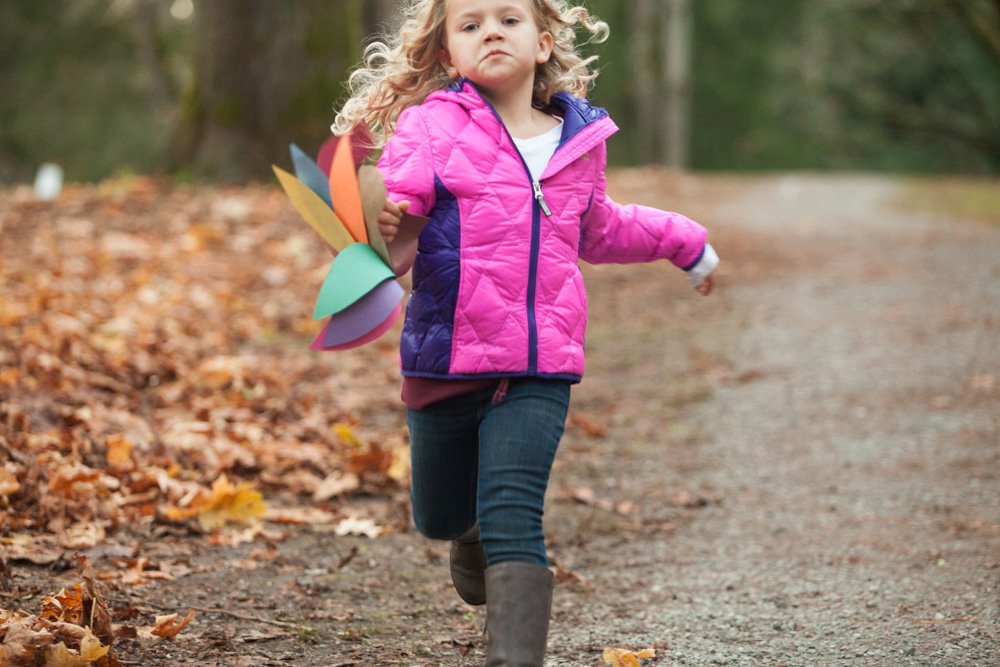 Green Lake Gobble & Mashed Potato Munch Off
Location: Seattle, Washington
Date: Sunday, November 23
Why it Rocks: This run weaves through the trails around Green Lake and ends with a competitive eating contest. In a single festive day, you can complete a 5K or 10K, and then watch someone else shove his/her face with mashed potatoes — all for a good cause (proceeds go to Seattle's Union Gospel Mission). Kids have a mini-run of their own, and racers of all ages show up in holiday-themed costumes.
Southern Oregon Turkey Trot
Location: Medford, Oregon
Date: Thursday, November 27
Why it Rocks: At this lively get-together you can run a long 8-mile route, a shorter 2-mile route or a swift 100-yard dash. Families registering together online receive a discount, and at the race there's a drawing for prizes donated by sponsors.
Turkey Trot Eugene
Location: Eugene, Oregon
Date: Thursday, November 27
Why it Rocks: These quick 2- or 4-mile runs through Track Town, USA, are the perfect start to your Thanksgiving Day. There's also a 200-meter dash for kids. Don't forget to bring some canned goods to donate to FOOD for Lane County.
Norpoint Turkey Trot
Location: Tacoma, Washington
Date: Thursday, November 27
Why it Rocks: The largest turkey trot in Tacoma, this family-friendly race is in its 20th year, making it one of the longest-running trots around. Choose between a festive 2- or 4-mile run, or simply go and watch your kids participate in the short sprint.
The Corvallis Turkey Trot
Location: Corvallis, Oregon
Date: November 27
Why it Rocks: The 5K, 10K and "Little Gobblers 1K" courses are all relatively flat, and participating helps raise money for a great cause: the Corvallis Parks and Recreation Family Assistance Program.
Are we missing something? Let us know if there's another race that readers should check out in the comments section below.