Lace up those walking shoes—Nob Hill in Northwest Portland is one of the most walkable neighborhoods to explore in the city. To really get a feel for the area, we recommend first venturing to Forest Park to get in a great hike and then hitting up the trendy shops and eateries near Northwest 23rd Avenue.
The Workout: Hiking Forest Park
You can't plan a visit to Nob Hill without a stop at bordering Forest Park. With 5,000 plus acres of forest and 70 miles of trails, this park is a dream for hikers, bikers, runners and explorers looking for a quick city escape.
Need help choosing from all of the trail options? We recommend the Maple Trail loop. This three-mile, moderate hike offers a perfect shady respite on sunny days, with killer views of Mount St. Helens to boot. Begin your hike on Saltzman Road off Highway 30. You'll turn right on Maple Trail, then left up Quarry Trail. Take a right on Leif Erikson and then return on Maple Trail.
For additional adventure options and a map of the Maple Trail loop, check out this printable Forest Park guide of hiking, walking and mountain bike trails.
Businesses to Bookmark: NORTHWEST 23RD AVENUE
Nob Hill's most vibrant attraction is Northwest 23rd Avenue—fifteen blocks of shops and eateries (not to mention the great people watching). Park at one end and head out on an urban walking adventure to explore everything that Nob Hill has to offer. Here are a few of our favorite healthy and active stops to check out along the way:
Fit Right Northwest: Just a few steps off 23rd on Northwest Raleigh Street, you'll find Fit Right Northwest, an awesome neighborhood running store. Let the staff video your stride so you can find the perfect running shoes to match your individual running style. If you want to take your training to the next level, join Fit Right RUN, which offers group and individual training programs with drills and speed work on Wednesdays and endurance runs on Saturdays.
Food Front Cooperative Grocery: Stop into this Nob Hill co-op for a grab-n-go sandwich or stock up on local produce from Oregon's finest farms.
Java Vivace: Need a quick pick-me-up? Head into Java Vivace for an expertly crafted latte or one of their delicious crepes. Located inside an old Victorian house, the cafe is a great spot to rest your legs and refuel.
Check out Travel Portland for an overview of the top boutiques before you head out.
The Food Stop: Bamboo Sushi
Sushi lovers should definitely check out Bamboo Sushi's Northwest Portland location, the first certified sustainable sushi spot in the country. This Portland favorite prides itself on treating the environment, producers and their staff with as much care as they do their food. For a healthy dinner, try a fresh sashimi plate. Or if you want to indulge, try their sumo burger. While it may seem like a strange choice for a sushi restaurant, you will not be disappointed.
To learn more about the restaurant and their sustainable practices before you go, check out their Vimeo channel.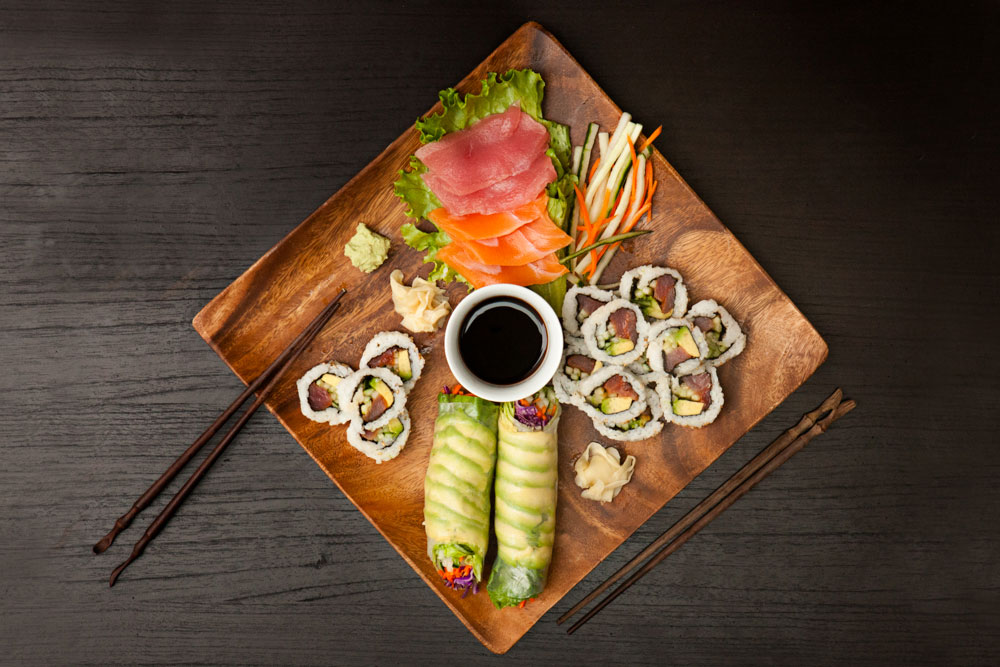 What are you go-to gems in Portland's Nob Hill? We'd love to hear in the comments below.
Forest Park photo courtesy of Szapucki via Flickr.