If you're a runner in a Seattle, you have to get used to the inevitable — the rain. But let's face it: Rain for us is usually only a gray drizzle. Is that really enough to keep us from running? We think not!
So grab a hat, put on your quick-dry clothing and hit one of these Seattle running routes perfect for a rainy day. (Actually, they're pretty awesome any time of year!) Lots of them are sheltered by trees — but even if you get wet, we guarantee you'll have more fun than working out indoors.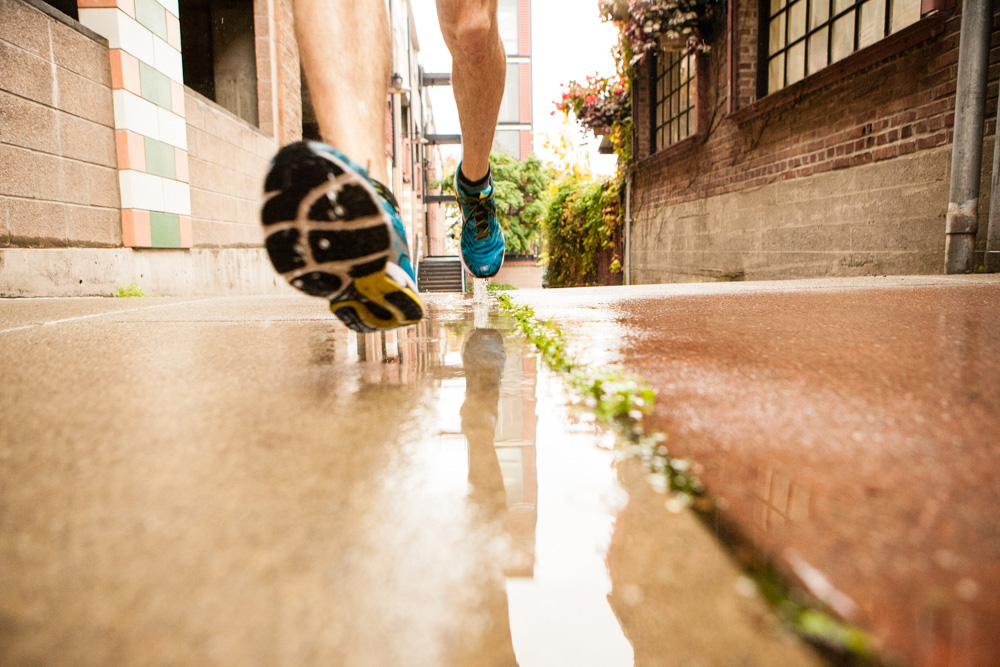 Discovery Park Loop Trail
You can always escape the rain by hiding in the forest. Head to Discovery Park for a run around the loop trail. Accessible from the east and south parking lots, this 2.8-mile Discovery Park loop takes you through shady terrain, with one quick exposed section along the bluff. A little drizzle with be worth it as you take in the expansive Puget Sound water views.
Volunteer Park and Interlaken Blvd.
A gem of Seattle, Interlaken Blvd. is partly protected from car traffic and mostly protected from rain — making it perfect for runners to meander along its tree-covered path. (View the Volunteer Park and Interlaken Blvd. route on Map My Run.) You can also try this 3-mile run that takes you through Capitol Hill's beautiful Volunteer Park.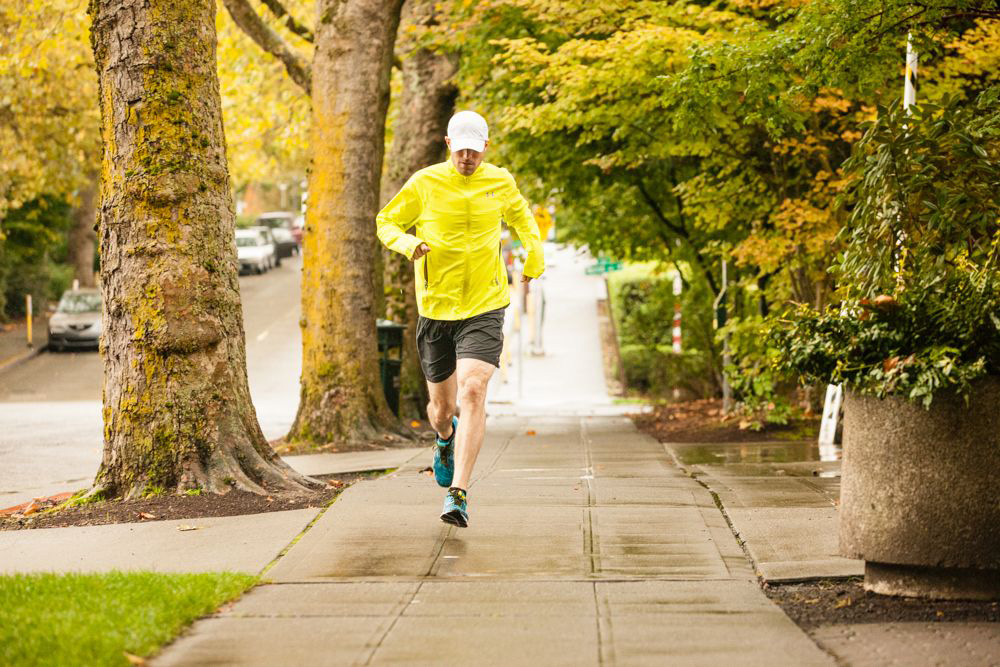 Carkeek Park
Ready for a trail running challenge? Carkeek Park in Seattle's Broadview neighborhood has excellent, hilly terrain for breaking a sweat even in a fall shower. The forest offers a perfect escape from the rain, but with stellar views of Puget Sound, it's a great park on sunny days as well. This figure-eight route clocks in at 4.5 miles, but you can experiment with a variety of trails to create a run just for you.
Seward Park
Pretty hard to avoid getting wet on this run. On the plus side? It's a 3-mile route along a paved path in awesome Seward Park, which will keep you away from cars and sidewalk puddles. If you're itching for a longer run, just continue down Lake Washington Boulevard for as long as your legs will take you. (You can jog up to 12 miles on this route!)
Before you go, make sure you check out our tips for running in the rain — including what to wear, how to stay safe and more.