It's ski season in the Pacific Northwest, a great time to get outdoors, breathe in the fresh air and have a whole lot of fun.
It's also a great time to think about staying safe on the slopes, whether you're a seasoned shredder or a first-timer just getting your ski legs on.
Christopher Van Tilburg, M.D., has been a staff physician at Providence Mountain Emergency Services, a medical clinic at Mt. Hood Meadows Ski Resort, for the past 15 years. He's seen his fair share of accidents and mishaps on the mountain. To help skiers and snowboarders avoid some of those, he offered some safety tips for anyone heading for the hills.
Heads up
These days, helmets are standard gear for just about anyone on the slopes. Not only can they add a little protection during tumbles, but they can also help protect your head from tree branches and ski and snowboard edges. Plus, they offer warmth, too.
Speed check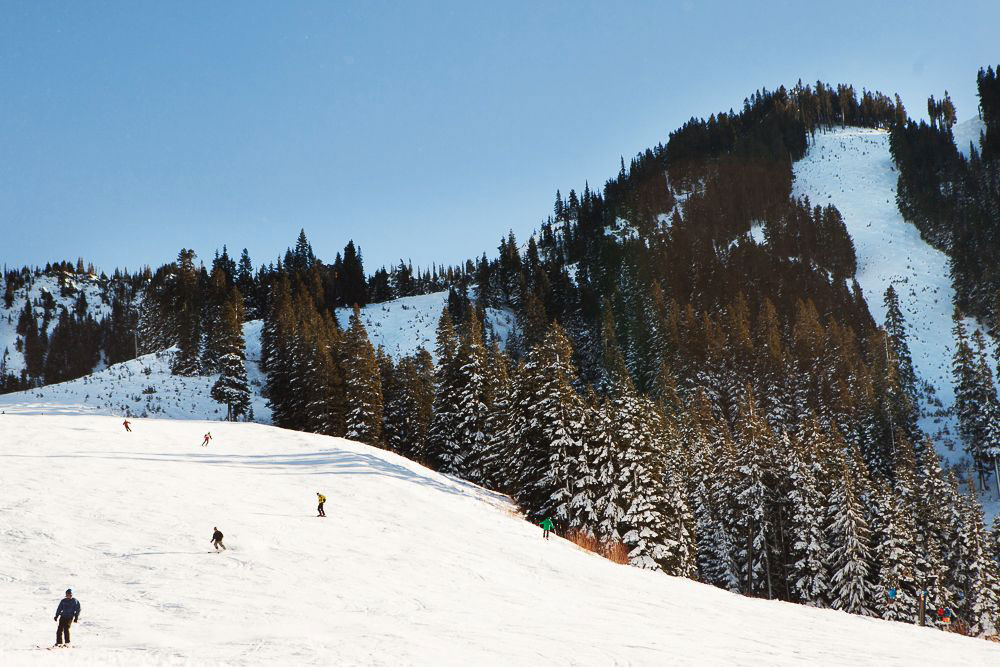 The worst accidents that Van Tilburg sees usually involve skiers going too fast and hitting stationary objects.
"That's when people really get hurt," he says.
Stay in control and don't get going too fast. Pay extra attention to this when it's sunny. Van Tillburg says people often ski faster when it's clear because visibility is better, but the snow can often be icier and harder.
Form and function
Everyone wants to look good on the slopes, but the clothes you wear need to work well, too. In the damp Northwest, that means no cotton. Instead, go with wool or polyester under layers, fleece for warmth, and waterproof jackets, pants and gloves.
Gear goods
Skis, bindings, boots and other gear can cause problems if they don't fit right or are in bad shape. Always have a trained professional inspect and tune up your gear at the beginning of the season or anytime you buy used equipment. Likewise, inspect your setup before and after a day on the mountain to make sure everything's in good shape. Also, use the right gear for the conditions; for example, wider skis for deep powder days.
Terrain traps
The Northwest's huge conifer trees are fun to ski in, but they can also host deep tree wells – basically voids formed around their trunks when low branches block falling snow. Skiers or snowboarders have inadvertently fallen into wells before; going in headfirst can lead to suffocation. Some of the region's ski areas also have snow-filled creeks and gullies that can be dangerous for skiers. Avoid these kinds of accidents by maintaining control and, though it's not always easy, staying in voice and visual contact with your skiing partner at all times.