Editor's note: Sledding on a busy hill is not without COVID-19 risks. See how to protect yourself and others.
Lots of snow, a mountainous backdrop, a trusty sled and a thermos full of hot chocolate are all you need for a day full of Pacific Northwest sledding.
Here are a few places with enough snow — natural or manmade — for some truly thrilling sledding and tubing this winter.
Oregon
1. White River Sno-Park: This scenic Sno-Park on the southeast side of Mount Hood is popular with backcountry skiers, snowshoers and, yes, sledders. This year you'll have to hike a little farther to get to the snow, but that only means your rides will be well-earned and all the more fun!
2. Skibowl: The ski area in the southern shadow of Mount Hood offers more way than one to enjoy the slopes. Their weekend tubing hill draws a crowd of its own. That's because Skibowl has snow-making equipment, a tube conveyor and what it bills as the world's only "Cosmic Tubing," which includes laser lights, black lights, music and more.
3. Summit Ski Area: Another Hood ski area with snow-making capability, Summit has been offering tubing on its hill this winter while it waits for enough snow to get its lift running.
4. Snowblast Tubing Park: Renowned Mt. Bachelor tubing park is open for fun every weekend.
Washington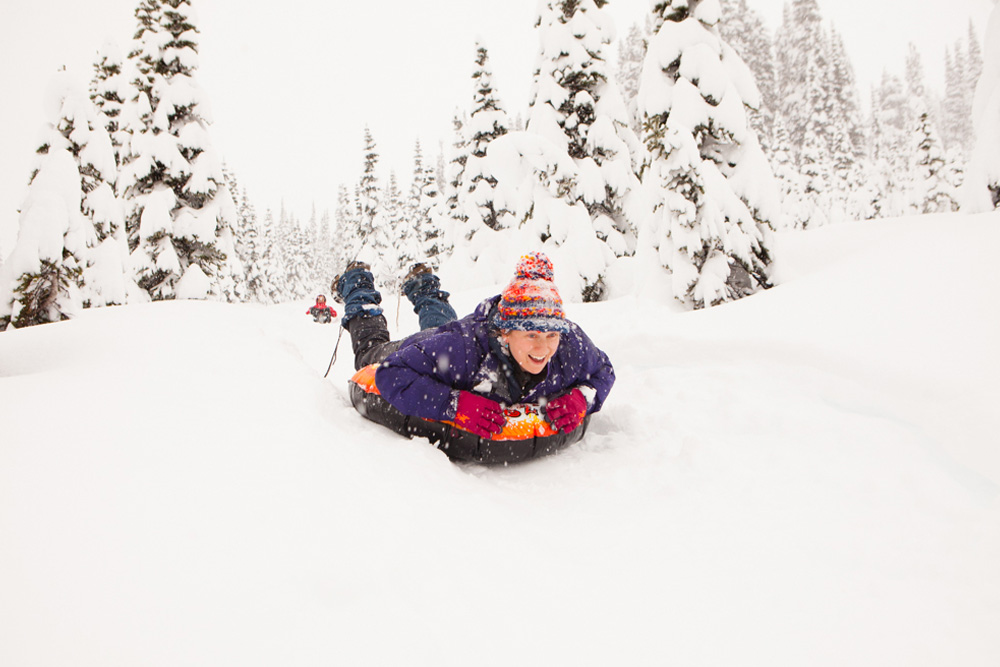 1. Mount Rainier: Check the website to be sure the snow play and sledding area at Paradise are open before you head out the door. But when it is, bring your flexible sleds, inner tubes and saucers (the three kinds of sleds permitted on the mountain) and enjoy this behemoth in the Cascades!
2. The Summit at Snoqualmie: Open on weekends only, the tubing hill at this ski area boasts 12 lanes, each nearly the length of a football field. Tubers can walk back up the hill or kick back on the surface tow for the ride up.
3. Leavenworth: The Leavenworth Winter Sports Club, a nonprofit dedicated to providing winter recreation activities, may be having a better year than many ski areas — and that goes for tubing, too.
4. Mt. Spokane: Not only does Mt. Spokane have some snow, but its popular tubing hill, known (by way of the dentist sponsoring it) as the Children's Choice tubing hill, offers free tubing for kids under 42". That's right — free. Editors Note: Due to COVID-19, this tubing hill is closed this year. But be sure to put it on your list for next year!
Need more options for sledding and tubing? Be sure to check out these other Northwest sledding areas for more wintertime fun.