It started as a way for Seattle bike messengers to pass the time between deliveries.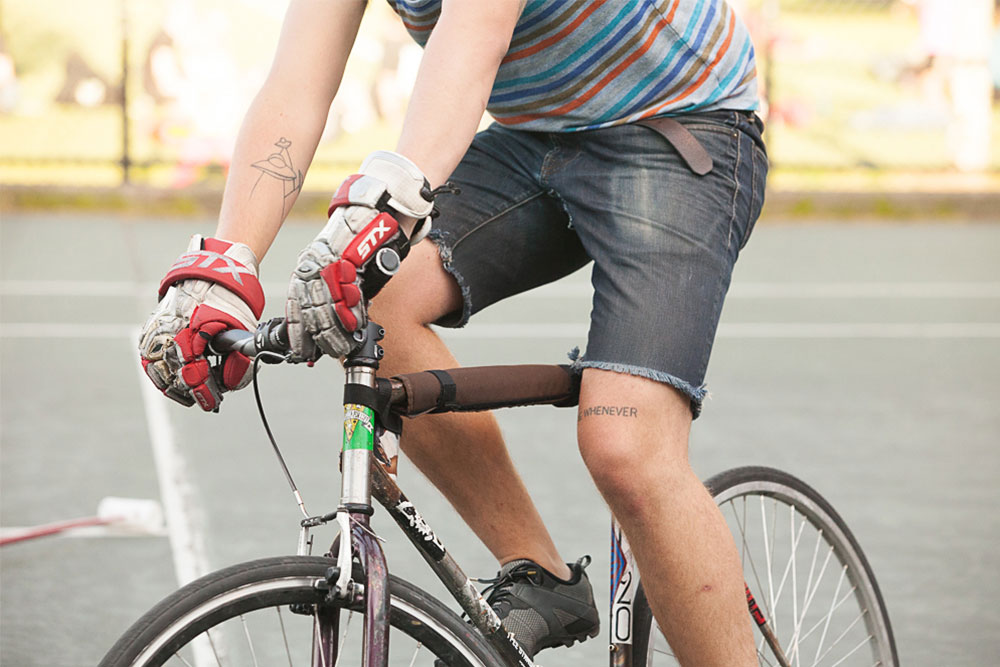 It's since turned into a highly organized sport with more than 200 clubs across the country, hundreds more around the globe and annual world championships that showcase some of the best of the best.

Welcome to the world of hardcourt bike polo, a gritty game that pits two teams of three bike-riding, mallet-wielding players against each other in a goal-scoring battle. Though the sport has grown over the past 15 years or so into a more organized form, in many urban parks in Portland, Seattle and elsewhere, it still retains much of its scrappy charm: fixies and single-speed freewheel bikes, facial hair, colorful wheel covers, homemade mallets and team names like the Axles of Evil, the Guardians and Call Me Daddy.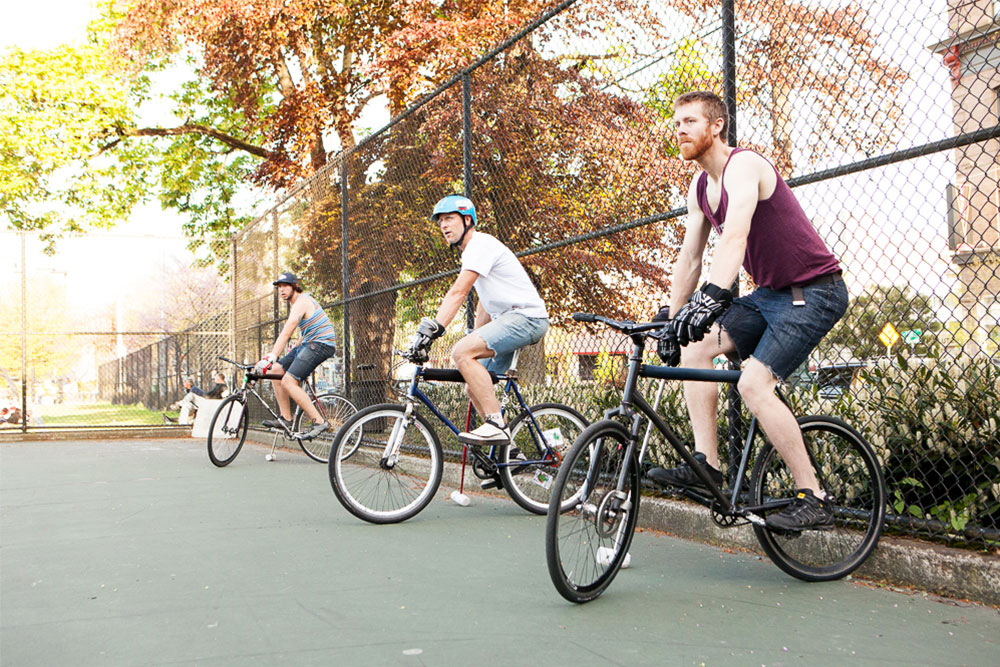 According to Matt Messenger, a Seattle contractor and former bike courier, hardcourt bike polo can trace its early beginnings to Seattle and the dot-com boom of the late 1990s. Messenger, then a courier for a company called Kozmo.com, said he and other messengers would play in nearby parking lots between deliveries. The game caught on and has since spread and evolved.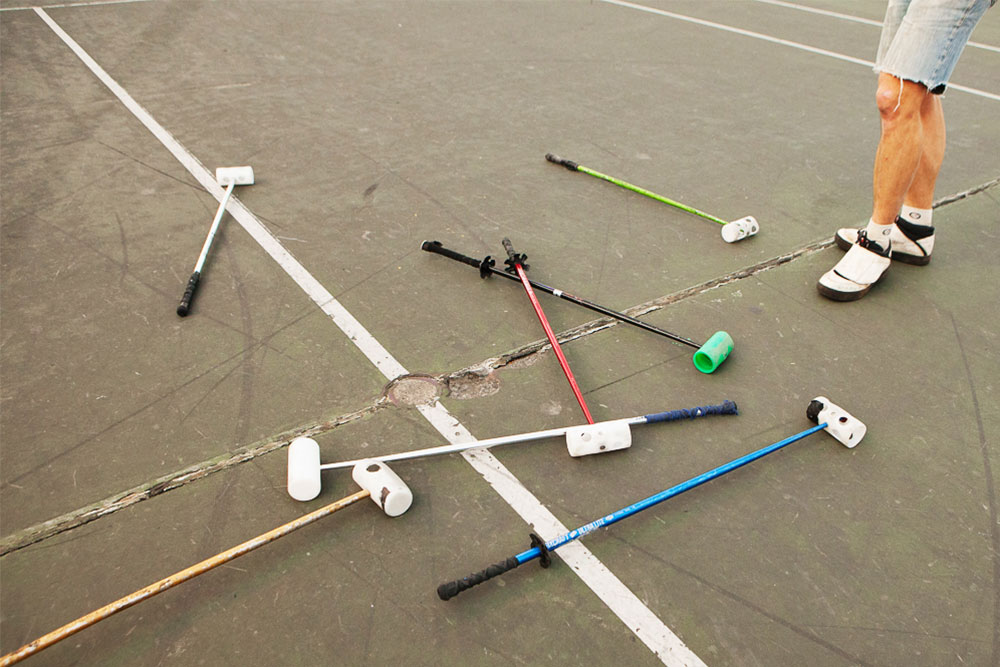 Long before Seattle, however, a slightly different form of bike polo — the original version — came to be in Ireland. According to the BBC, an Irishman named Richard Mecredy created bike polo on grass fields in 1891.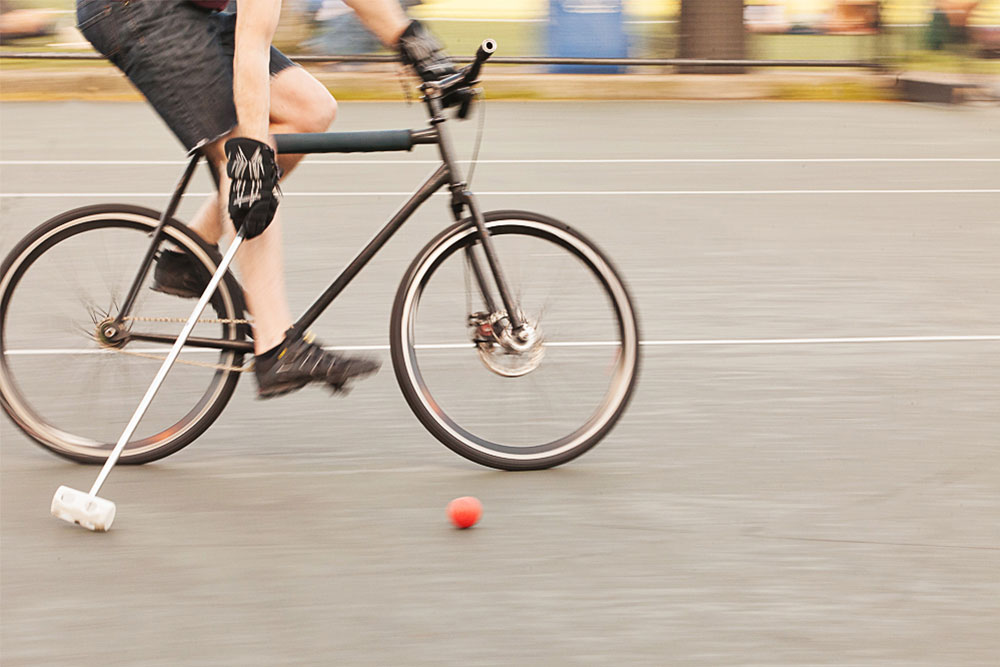 The rules for both versions are fairly similar, though in the grass iteration, teams have four players on the field at a time as opposed to three, and the fields are typically much larger. In hardcourt, riders who touch the ground with their feet — known as "dabbing" — must ride to a set area and touch it with their mallet before returning to play. Anyone can score and be goalie, and games usually last for a set time limit or end when one team gets five goals.

Intrigued by the idea of hardcourt bike polo? You're in luck. The scene is a social and friendly one, and most pickup games and organized clubs welcome new players whether you have gear or not. In Seattle, check out Seattle Bike Polo, which hosts sessions for varying levels of players almost every night of the week at Cal Anderson Park. In Portland, try Portland Bike Polo, which plays at Alberta Park almost every Sunday.
ANW is featuring a series of weekly bike articles to celebrate National Bike Month in May. Check out what we've covered so far: