Running in the Shamrock Run (or another Portland-area race)? Or, looking for some extra motivation to sign up for one? You'll want to ramp up your mileage and endurance — and we've got just the routes you need.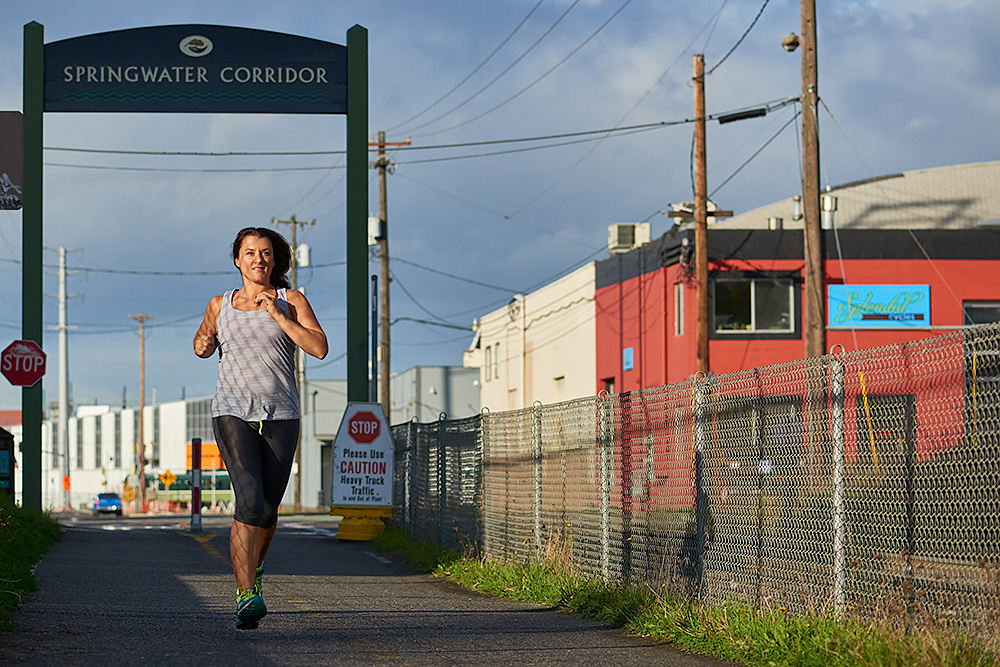 Part two of our ultimate half-marathon training guide includes our favorite training routes in and around Portland (be sure to also check out part one of our ultimate half-marathon training guide here).
Work your way up, and we'll meet you at the finish line!
3 Miles: Hawthorne Bridge Loop
Portland runners are lucky to have so many great urban trails along the Willamette River. This loop running across the Hawthorne Bridge and back on 99-W is a short, 3-mile option, perfect for a quick post-work run.
4 Miles: Mount Tabor
If you're in Southeast Portland, head to Mount Tabor Park to check out the reservoir and take in awesome city views. This run will clock in at 4 miles and give you a great tour of the park, which sits atop a dormant volcano and is popular with tourists and locals alike.
5 Miles: Forest Park
Now is the perfect time to add a few trail runs to your training (without having to dodge summer traffic). Forest Park offers dozens of trails to choose from and plenty of trees to shield you from the rain on gloomy training days. Try this loop for a good 5-mile run or, for additional shorter routes (3–5 miles), check out our 5 Portland Running Routes for Rainy Days.
6 Miles: Old River Road
For a nice, flat option for your 6-miler, head out from George Rogers Park and run along Old River Road to Mary S. Young Park before you turn around. To add extra mileage (and give your knees a break), you can run a few of the wood-chip trails in Mary S. Young Park.
 7 Miles: Terwilliger Blvd.
For a hillier run, try this scenic route along Terwilliger Blvd., where you'll find a wide trail beside the road. Starting at the Duniway track, you can do it as an out-and-back run, or make it into a 7-mile loop with this route below.
8-9 Miles: Leif Erikson Drive
The Leif Erikson Drive is an 11-mile dirt road that runs through Forest Park. It's the perfect place for a long run — you can blast your music without worrying about cars, stoplights and crosswalks. The route below maps a longer run, but you can cut it shorter to get in 8–9 miles.
10 Miles: Sellwood-Steel Loop
Once you're ready for a long training run, head back to where you started your training: the Willamette waterfront. The loop from the Sellwood to the Steel Bridge is a popular 10-mile option. Park for free at the Sellwood Riverfront Park, and from there you can hop right onto the trail.
12 Miles: Red Lizard Run
If you need a little extra motivation to get in those last training runs, join the Red Lizard Running group. They started a Sunday training group awhile back in preparation for the Boston Marathon, and it's stuck around ever since.
Check out their message board weekly to see the upcoming 12-mile route, and tackle your longer runs with a group of fun fellow racers.
Up for the challenge? Race for free in the Shamrock Run!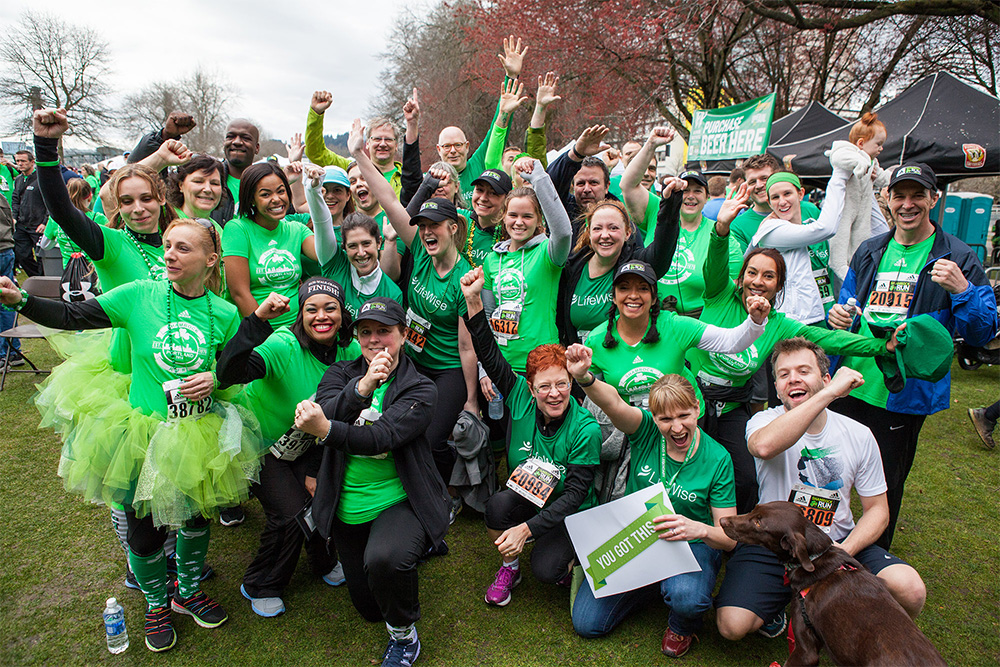 LifeWise is proud to sponsor the inaugural Shamrock Half-Marathon on March 15. This half-marathon is a new addition to the popular 5K, 8K and 15K races that Oregon's largest running and walking event offers every year.
If you're a LifeWise member, you can snag one of a limited number of free entries for 5K or 8K events (Note: LifeWise members who responded early already scooped up the supply of free entries for the 15K and half-marathon events).
Simply complete the online form to receive a promo code for your registration. You'll need to have your LifeWise member ID number handy (on your insurance card), and interested members better act fast — the race usually sells out by January!
Be sure to check out these upcoming races in the Portland area as well:
For more upcoming running events across the state, check out this 2014-2015 Oregon half-marathon calendar.