The thrill of hurtling down a mountain on two fiberglass planks makes downhill skiing a pretty juicy winter activity. But you know what's (usually) more affordable, a little less crowded, a bit easier and just as fun?
Snowshoeing, of course. For those times you're looking for a mellow (but still active) way to enjoy your wintery surroundings, there's nothing better.
And Washington happens to have some of the most beautiful, peaceful and epic snowshoe routes in the country. From classic alpine ridges near Mount Rainier to easy, scenic strolls just outside Leavenworth, there's a little bit of snowshoeing in Washington for everyone.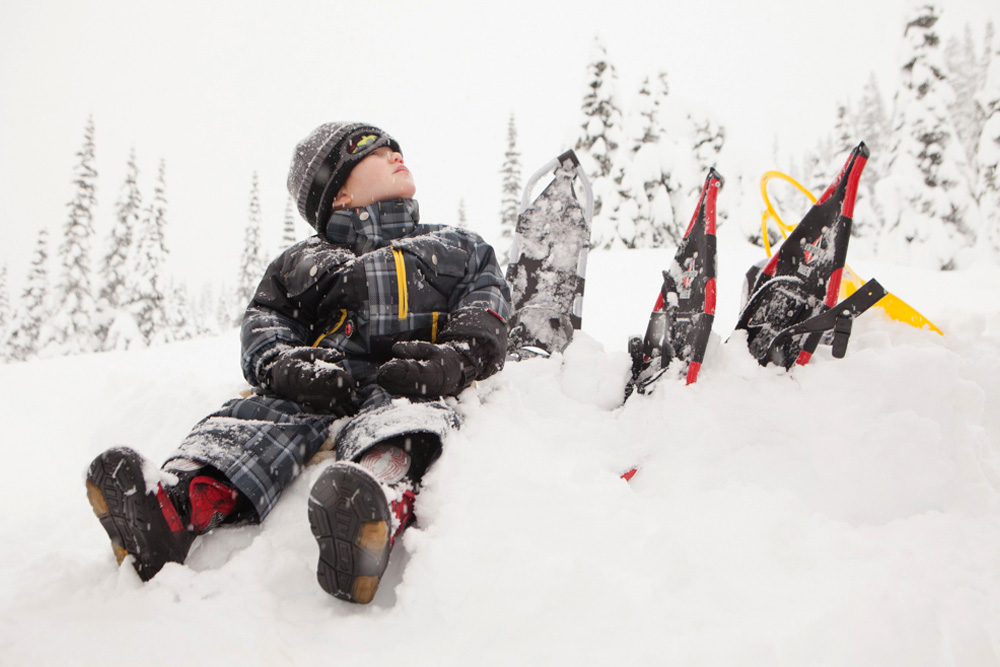 There are a few basics to master before you head out there. But after that, there's nothing to keep you from some of the best routes for snowshoeing in Washington:
Length: Up to 4 miles
Difficulty: Easy
It's hard to beat this popular area just east of Snoqualmie Pass, which draws skiers, sledders and snowshoers for its stunning views and mild topography.
Length: 6 miles roundtrip
Difficulty: Moderate
Clear-day views of Mount Rainier are nothing short of overwhelming on this 6-mile trek, which begins from the park's scenic Paradise visitor center. The route also comes with nice glimpses of the Tatoosh Range and far-off vistas of Mount Adams and Mt. St. Helens.
Length: 5 miles roundtrip
Difficulty: Easy to moderate
There may be snowmobiles in the parking lot here, but once you hit the trail to June Lake you'll be among the peace and quiet of one of St. Helens' classic wintertime hikes. This way takes you to the namesake lake, which, in the winter or late spring, can feature a cascading waterfall and a big look at the famous volcano.
Length: 7 miles
Difficulty: Easy
The Methow Valley is a popular haven for folks who love being outside during the colder months. This route, which follows a groomed cross-country ski trail, wanders through quiet meadows and forests along the pretty Methow River.
Length:  2 to 4 miles
Difficulty: Easy
The Leavenworth Winter Sports Club has helped make this Eastern Washington town — a premier outdoor mecca — home to some brisk and beautiful snowshoeing options. Get a taste of them on the 4-mile Ski Hill route, or the 2-mile Snowshoe Adventure Trail along Icicle Creek.
Don't forget to also check out our favorite spots in Oregon. Stay warm out there!