Updated April 4, 2019
Want to fully indulge yourself in the Northwest's winter beauty? There's nothing like strapping on a pair of snowshoes to tramp through a snowy forest. Its slow pace is perfect for beginners, allowing you time to mentally relax and enjoy the quiet winter scenery, while requiring nothing more than snowshoes, some warm clothes, and a good attitude. What's more? There are plenty of places to try snowshoeing near Seattle.
Although you may feel inspired to tramp around anywhere that's snowy, it's wise for beginners to stick to designated trail areas for safety reasons. In fact, many summer trails become great snowshoeing routes in winter, giving you the opportunity to revisit favorite hikes in a different season. The mountain passes and many Sno-Parks also offer groomed routes to help you safely find your way. Ready to go snowshoeing near Seattle now? Keep reading for 5 of our favorite areas to check out.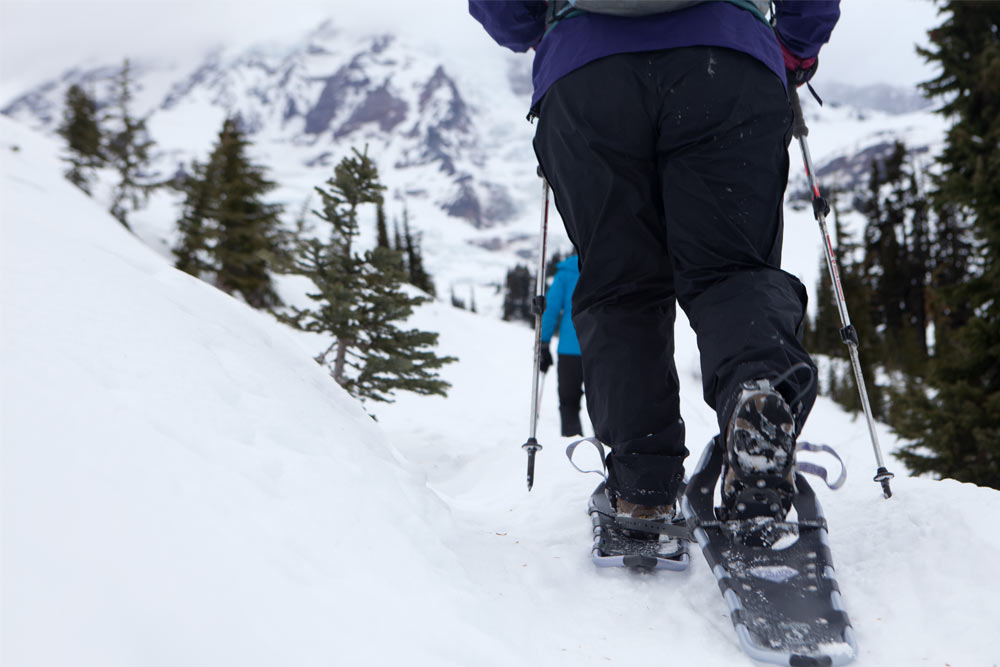 5 Places to Go Snowshoeing Near Seattle

Have any favorite areas for snowshoeing near Seattle that we missed? Let us know on Facebook, Twitter or Instagram!