Whether you want to cruise along the coast, pedal your way through the mountains, or take a tour of the vineyards by bike, there's a Pacific Northwest-based century ride out there for you. Sure, 100 miles may sound like a lot (and well, it is), but as long as you train properly, show up to the starting line well prepared and have a solid support crew in tow, you should be good to go the distance – and both your mind and body will thank you for it.
So what are you waiting for? Here's how to roll right into your first (or second, or third…) century ride this spring or summer.
1. Pick a Race

Both Washington and Oregon have plenty of cycling events lined up from spring to fall for you to choose from. One of the most popular, the 200-mile Seattle to Portland (STP) ride in July, is already sold out (although you may still be able to snag a bib), so here are some fun two-wheeled alternatives:
Reach the Beach (May 17, Oregon)
This event allows participants to choose from four different distances (28, 55, 80 & 100 miles) and four different starting points (Grand Ronde, Amity, Newberg or Portland), all ending in Pacific City on the gorgeous Oregon Coast.
Tour de Cure Oregon/SW Washington (July 26, Oregon)
Riders can choose to travel anywhere from five to 100 miles on their bikes, all while raising funds for the American Diabetes Association.
Century Ride of the Centuries (May 24-26, Oregon)
Take a two-wheeled tour of Eastern Oregon — from Pendleton into the Blue Mountain foothills — with views of Century Farms all along the route. Each ride ranges from 25 to 100 miles.
Lake Chelan Century Challenge (June 21, Washington)
Complete three loops — one a 29.9-mile, one 40.8-mile and one a 34.6-mile — around the beautiful Lake Chelan region, with a total elevation gain of 9,609 feet and distance of 105.3 miles. You'll ride through orchards, vineyards and plenty of hills.
Spokane Tour de Cure (May 17, Washington)
Similar to the Tour de Cure Oregon, participants can ride 2, 25, 50 or 100 miles in this family-friendly event. 
Apple Century (June 7, Washington)
Start at Walla Walla Park in Wenatchee and stride your way through Cashmere (25-mile turnaround) and Leavenworth (50-mile turnaround), all the way up to Lake Wenatchee, where you turn around to complete the 100-mile ride.
2. Find a Group to Train With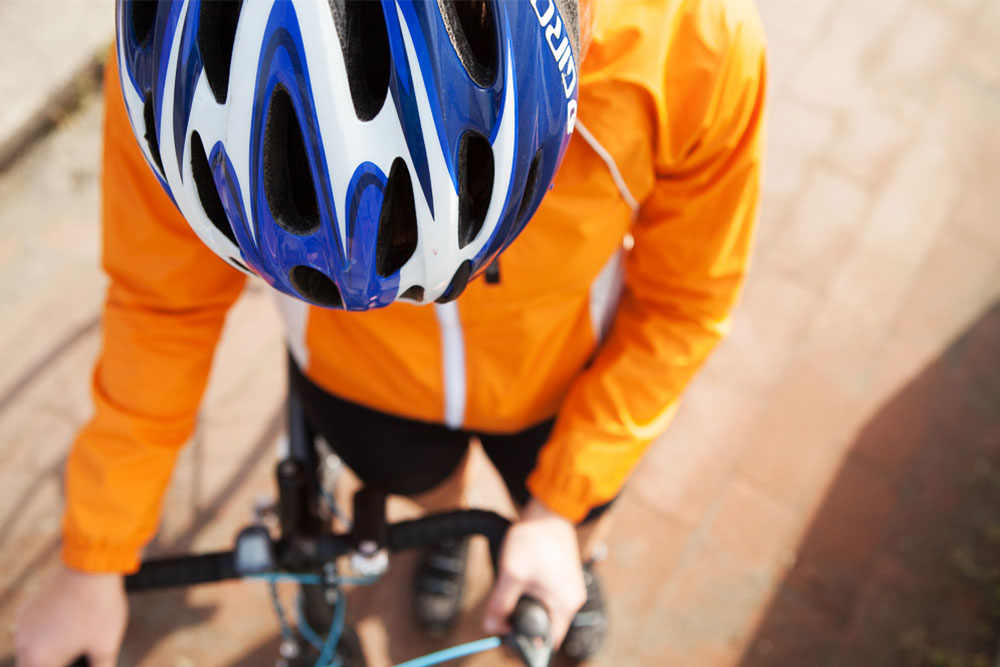 If you're in Washington, look for a local cycling club at the Bicycle Alliance of Washington. If you're in Oregon, check out Ride Oregon. And be sure to visit your local bike shop to see what types of group rides, events and training courses they offer.
3. Start Riding!           
              
You want to build up your mileage slow and steady. It's not a bad idea to enter a shorter race, or at least some strategically planned group rides, into your schedule before the big event. For example, sign up for a 25 to 50-mile ride a month or so out, to help you get used to riding in a group, being around a ton of other people and pushing past your lower body fatigue.
4. Be Smart

Study local bike maps in Washington or Oregon and be sure to plot out the safest training routes possible. Also, ask the pros at your local bike shop or other cycling organizations like the Cascade Bicycle Club for training tips, gear recommendations, nutrition advice and route options pre-race.
5. Have fun!

Generally speaking, most century rides are designed for recreational cyclists who want to be outside and explore a specific location on two wheels. There's no need to worry about how fast — or slow — you finish. Just have fun and ENJOY THE RIDE!