If you've ever hit the trail in a bad pair of hiking boots, you know how miserable a hike can be. Painful blisters, stumbles, slips and falls can plague a hike in the wrong boots from start to finish.
But it doesn't have to be that way.
The right hiking shoes or boots — a pair that fits your feet and matches the kind of terrain you tread — can mean the difference between a forced march and a pleasant walk in the woods.
Here are a few key points to consider when picking out your next pair of hikers.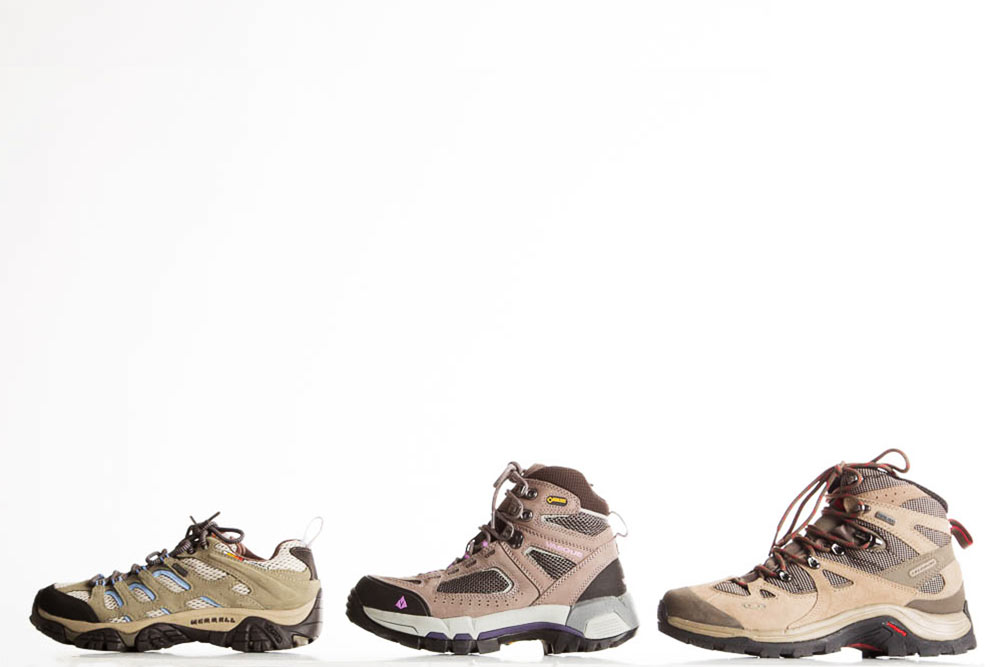 Talk about it. "Fitting boots should be a conversation between the buyer and someone who can help you find what you're looking for," says Stephen Korpi, an equipment buyer at The Mountain Shop, an outdoor retailer in Portland.
Do you need something waterproof? Are these for short day hikes or long backpacks? Will your crampons fit? Ask plenty of questions and share information about the kind of hiking you do, what's worked well for you in the past and what you need out of your new shoes.

Know where you go. A well-maintained trail with a packed dirt surface in the Columbia River Gorge feels a lot different underfoot than, say, a rocky scramble high up in the Goat Rocks Wilderness. Knowing what kind of terrain you frequent can help determine the best footgear and whether you need something with a stiffer midsole (for rockier or off-trail terrain) or one that's more flexible, for mellower trails.

Try before you buy. This may seem obvious, but the best way to tell if a hiking boot or shoe is going to be comfortable is to try it on and walk around in it. If you buy something online, you may end up with a shoe that, quite simply, isn't the right fit.
"The worst thing you can do is buy shoes without trying them on," Korpi says.
Similarly, most reputable outdoor companies offer a return or exchange policy that will allow you to try out a pair of boots indoors at home for between two weeks and 30 days.

Accessorize. Just because you've bought your boots doesn't mean you're done yet. Korpi says shoe manufacturers often skimp on insoles, so investing in better-quality ones can make a big difference in comfort and stability. In addition, nothing goes better with a great pair of hiking shoes than a pair of high-quality socks, of which there are many these days. For hiking, merino wool is generally the sock of choice.
"All of those things — your shoes, your insoles and your socks — work together to help you," Korpi says.