As the sun sets on summer and the days get shorter, it's easy to lose your drive to work out. To help keep you motivated this fall, LifeWise Health Plan of Washington is working with EveryMove to bring you Washington Moves – a four-week fitness challenge for Washington residents that turns your daily fitness routines into donations for statewide charities.
By tracking everything from your daily run to the thirty minutes you spend cleaning the house, you can help raise up to $100,000 for the American Heart Association, Puget Sound; American Diabetes Association, Washington; Boys and Girls Club of Washington; YMCA of Spokane County; and United Way of Spokane County – all made possible by Premera Blue Cross, LifeWise Health Plan of Washington and Vivacity.
What You Need To Know
Register: Enroll online at www.everymove.org/WAmoves starting September 16. If you already have an account with EveryMove, login and look for the Washington Moves page on the left hand menu. You'll be able to sign-up and select your charity to support. Enrollment will be open throughout the contest, but participants are encouraged to sign up early to help ensure the maximum amount of charitable donations.
Download EveryMove: EveryMove is an app that connects you to all of your favorite fitness trackers. Log hundreds of your favorite daily activities and workouts and earn points that you can redeem for rewards. You can download on Android or iPhone.
Track Your Workouts: Beginning September 30 and running through October 27, log your workouts through the website or any number of fitness tracking devices connected to EveryMove. For every "active day" you log, the featured sponsors will donate money to one of the five selected charities.
Workout Inspiration
Need inspiration for completing your "Active Days?" If you "break a sweat" and acquire a certain number of points in a day, you'll score an Active Day bonus and earn up to $1 each day for your selected charity. Here are a few ideas to get you started.
1. Log your daily chores! Do you walk or bike to work? How about walking your dog? Simply logging these activities as well as time spent cleaning your house or gardening will help you acquire points.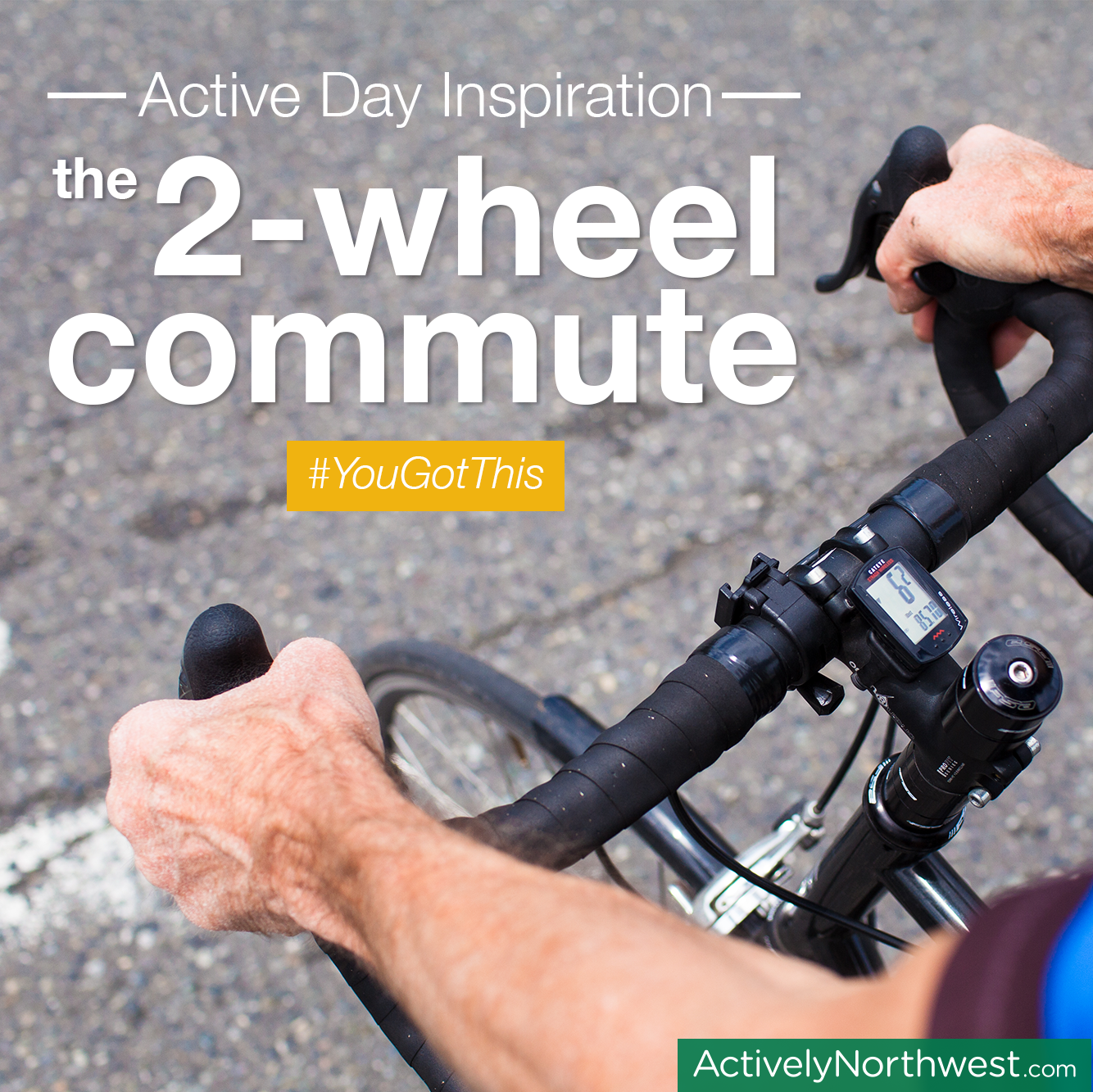 2. Try something new. Get out of your comfort zone and try something totally different. Dust off your rollerblades and enjoy the beautiful views of Alki beach, or get on a stand-up paddleboard on Lake Union.
3. Take a hike. September is the perfect month for hiking as the snow has melted at higher elevations. Tackle one of our favorite September hikes or try one of these three family-friendly hikes near Seattle.
4. Hit the Stairs. Running (or even walking) stairs is a great way to get in a quick, effective workout. Seattle has plenty of vertical options to choose from. Our personal favorite is the Howe Street Stairs – 13 continuous flights that are sure to give you a heart-pounding, sweat-pouring workout.
5. Make it a family affair. Get the full family moving and try one of our playground workout ideas. You'll have a blast and get a great workout.
Learn About the Challenge on New Day Northwest
Live in Oregon?
Stayed tuned! Enrollment for the Oregon Moves Challenge will launch on October 7 and the challenge will run from October 21 to November 17.