Nothing's better when it's hot and muggy outside than finding a nice pool, lake, river or ocean to help you cool down and burn calories at the same time. Ready to dive in? Check out our favorite Northwest water workouts and where to try them.
UPPER BODY WATER WORKOUTS
1. Rowing

Lucky for us, the Northwest has endless opportunities to hop in a canoe or kayak or join a rowing team. Some of our favorite spots to check out are Green Lake and Agua Verde Paddle Club in Seattle, Timothy Lake in Oregon (near Mt. Hood), and around Port Townsend.
2. Sailing
The boat doesn't do all the work, you know. Sailing is actually a great way to exercise and tone your arms and shoulders. The best part? You can do it at your own pace. Learn to sail at a local club like the Portland Sailing Center, the Puget Sound Sailing Institute or the San Juan Sailing School. If it's your rest day, simply sign up to go along for the ride at Lake Union Charters & Adventures.
3. Stand Up Paddleboarding (SUP)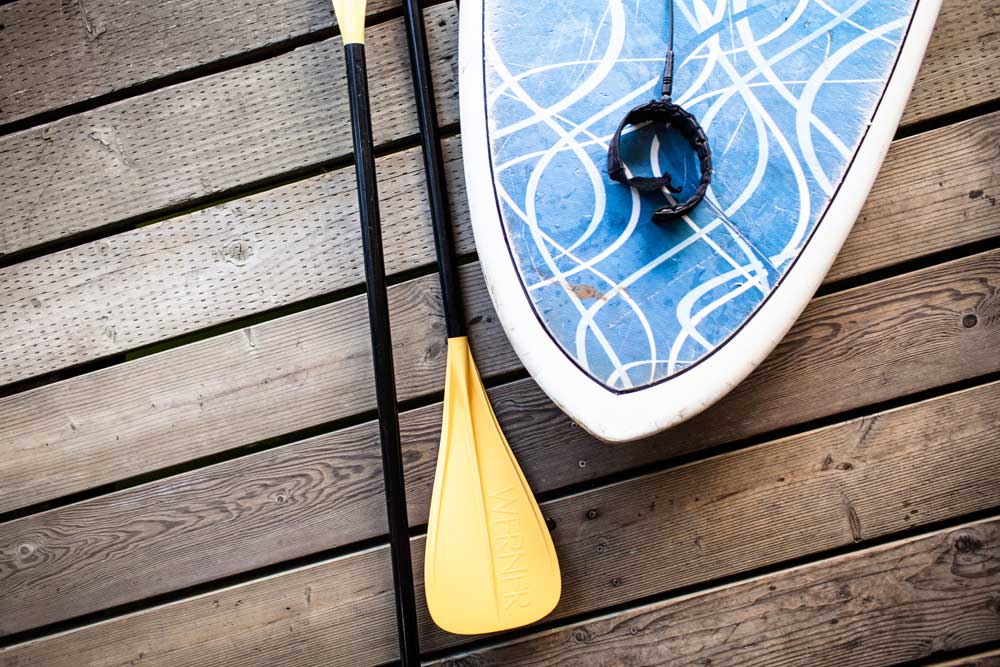 If you're new to this sport, be prepared to fall in love: it's an easygoing ride in peaceful surroundings, but SUP is also a great way to strengthen your core, build stability and boost your heart rate. First, read these beginner tips, and then find a place to get out on the water and start paddling. In Oregon, head to Hood River and SUP in the beautiful Columbia River Gorge (just make sure you go on a day that's not too windy) or paddle in Bend. Or you can hook up with Northwest Paddle Surfers and head to a calm spot in Seattle and surrounding areas.
LOWER BODY WATER WORKOUTS
4. Agua Jogging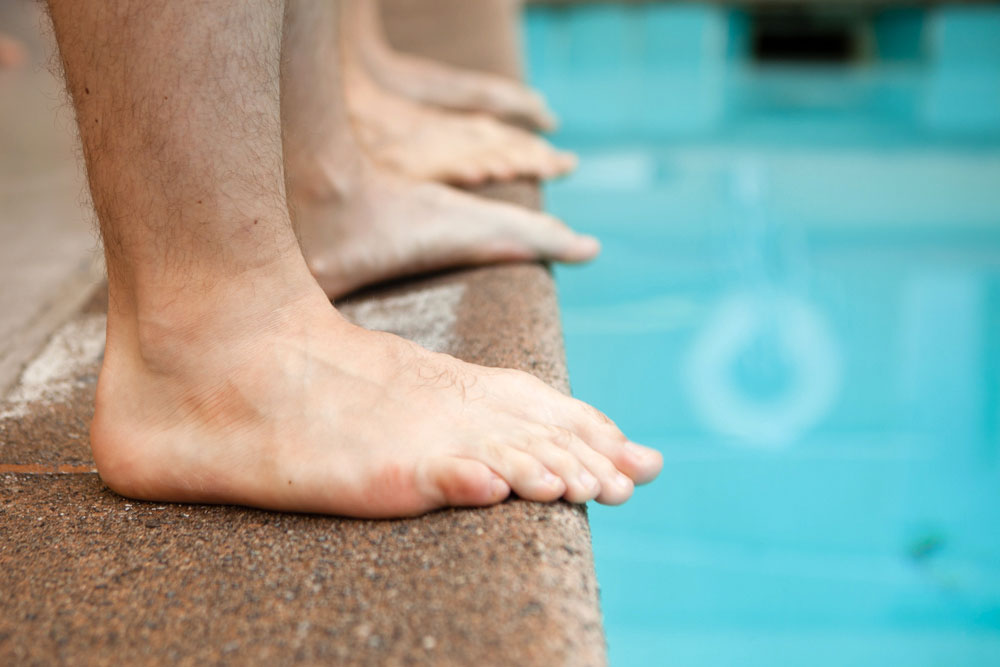 Who says pools are only for swimming? The bright blue pool tiles may catch your eye and make you go on a relaxing session. But then you would find that there are more exercises you could do in the swimming pool rather than just swimming. Activities like aqua jogging might be more beneficial to you than regular jogging. This could be the perfect exercise for you because you could learn to effectively maneuver yourself in water over time with practice as well as bring in some good cardio.
Doing a few water laps on foot provides many of the physical benefits of running-without the unwanted impact on your knees, hips, and other joints. Thus, this could be an effective and rather easy exercise for people of various age groups. Find a pool with open swim hours in Portland, Seattle or Spokane, put on your bathing suit, and get moving.
FULL BODY WATER WORKOUTS
5. Water Aerobics
This low-impact physical activity is a good way for people of all ages and fitness levels to build muscle and strength while still getting in their pool time. Most big gyms with pools offer water aerobics classes, but often you can try one out at a public pool near you. Check out local classes offered by the Seattle and Tacoma parks departments. The Splash Conditioning classes at ClubSport Oregon are also a solid option.
6. Hiking Near Water

Depending on where you live, you could opt for a cool coastal hike, a wooded river hike or a trek to a noteworthy waterfall-all offering beautiful views and a sweet breeze. One of our favorite scenes on the Oregon Coast is spotted from the top of the Neahkahnie Mountain Hike, where the rocky coastline appears to go on for miles and miles and miles. Washington's Bellingham is also an ideal spot if you want to walk along the water.
7. Open Water Swimming

Swimming in the Pacific Northwest can be a humbling experience, especially if you're used to the warmer waters in other parts of the country. Before you go off shore in the PNW, study up on these open water swimming tips. Then find a sweet swimming hole near you! Two great places to start are Dougan Falls, in Washington's Washougal River (about an hour away from Portland) and Lake Chelan, the largest natural lake in Washington.