Updated July 5, 2019
Just a short water taxi away from downtown (or a short drive over the West Seattle bridge), Alki Beach transports you into a whole new culture — something reminiscent of SoCal beach towns. Beach volleyball players are out in full force, runners fill the paved path along the waterfront and smells of salty seawater evoke pure summertime.
Hop on the water taxi, which leaves from Pier 50 near the Seattle Great Wheel, and explore this great West Seattle neighborhood for a quick city escape. We've outlined our favorite activities, businesses and healthy eats below.
Workouts to Try
Rollerblading: Skip the crowded trails at Green Lake and give rollerblading a try on the 3.5-mile paved path along the water. You'll get in a full body workout while taking in spectacular views of the city skyline, the Space Needle and the Olympic Mountains. Don't have your own skates? Rent them at Alki Kayak Tours and Adventure Center.
Alki Beach Stair Walk: Ready for a workout? A trek around the Alki Beach neighborhood that takes you along sandy beaches and then up and through Schmitz Park to make it a full loop.
Healthy Business to Check Out: West Seattle Runner
Away from the beach on West Seattle's main drag — California Ave — West Seattle Runner is a go-to spot for locals and visitors looking for top running shoes. Owners Tim and Lori are known for taking the time to get to know your running style and helping you find shoes that fit your needs.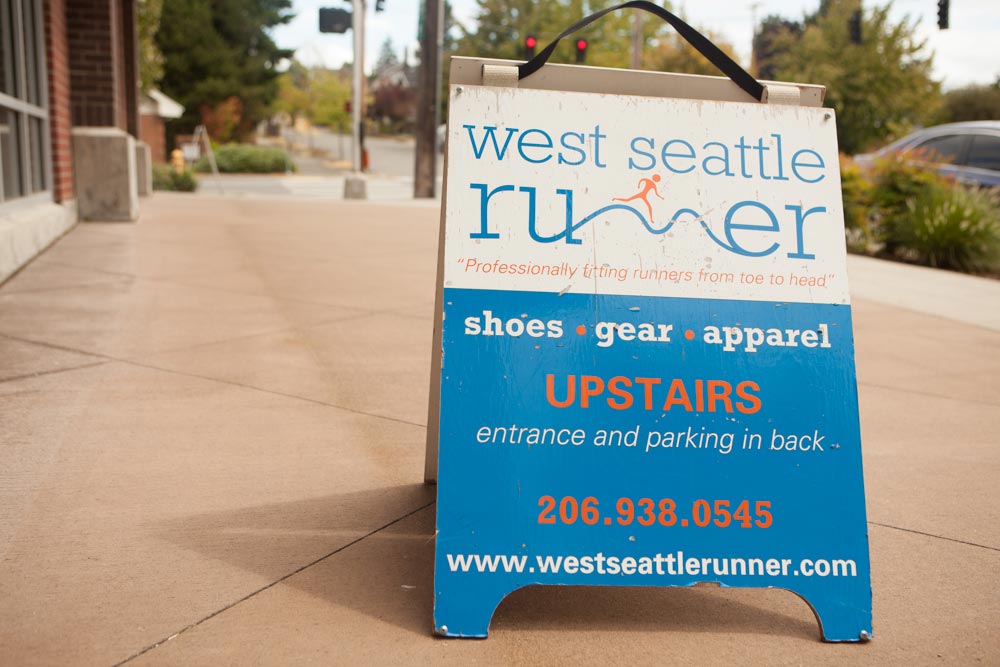 Looking for a new running challenge? Check out the West Seattle Runner Facebook Group for updates on local running events, or try one of the workouts below (all groups meet at the store):
Food Spot to Try: Chaco Canyon Organic Café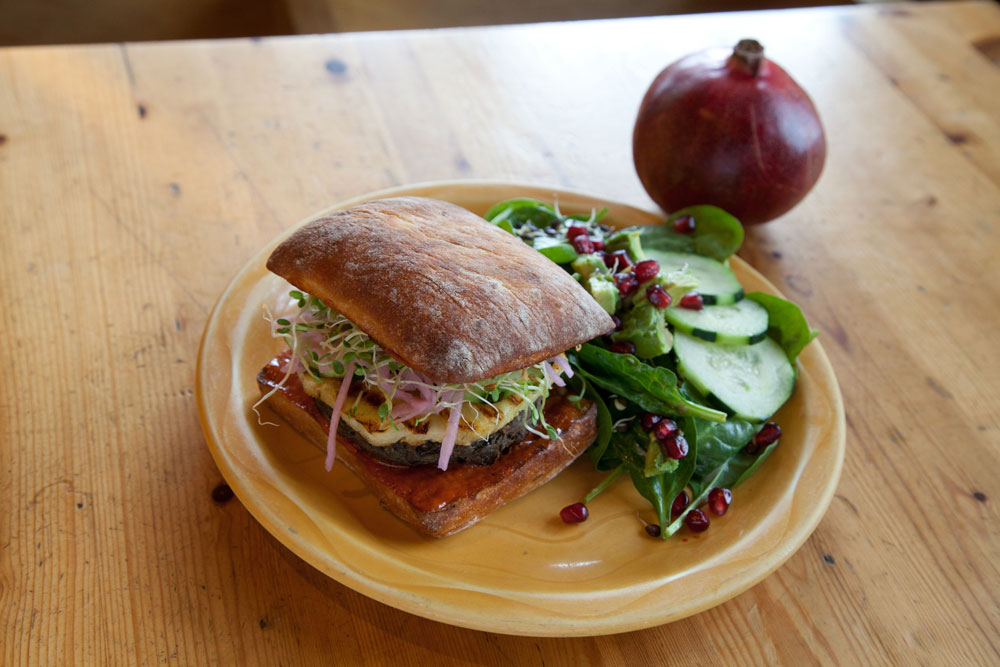 Located near the West Seattle Golf Course, Chaco Canyon Organic Café caters to the health food crowd with delicious dishes made from organic, gluten-free, raw and/or vegan ingredients. If you need to fuel up before or after your Alki adventure, try one of their gluten-free grain bowls — maybe the Thai Peanut Bowl with a gingery peanut sauce, or the Hippie Bowl with garlic tahini sauce. For a quick snack, grab one of their fresh "build your own" juices or smoothies. If you're looking for a caffeine boost, they've got you covered with organic coffee options too.
More ways to get active on Alki
Rent things that roll and beach gear at Wheel Fun Rentals.
Catch a donation-based Tai Chi class Saturdays on the beach.
Flow through a morning yoga class while enjoying a sea breeze.
Chaco Canyon Organic Café photo courtesy of Kaelee Bates.