The zoo can be a fun family destination in the daytime, but it really brightens up at night during holiday light festivals. Learn more about the zoo lights found in the Seattle-Tacoma area and get tips for incorporating some exercise and healthy snacks to make the most out of them this winter.
Seattle
Bundle up with the family and head to WildLights from Nov. 29 through Jan. 4 at the Woodland Park Zoo. Enjoy the fresh air while you take in the 575,000 energy-efficient LED lights along the zoo's pathways and North Meadow that re-create both wild animals and exotic locales. In order to get your heart rate up, consider parking the car a bit farther way to lengthen your walk.
This year, visitors can see nearly twice as many zoo lights – and get a lot more exercise – by completing a full loop around the zoo. Popular displays like Jungle Lights will make their return, while new displays like Monkey Business, Glow-rillas and Grizzly Creek join the herd.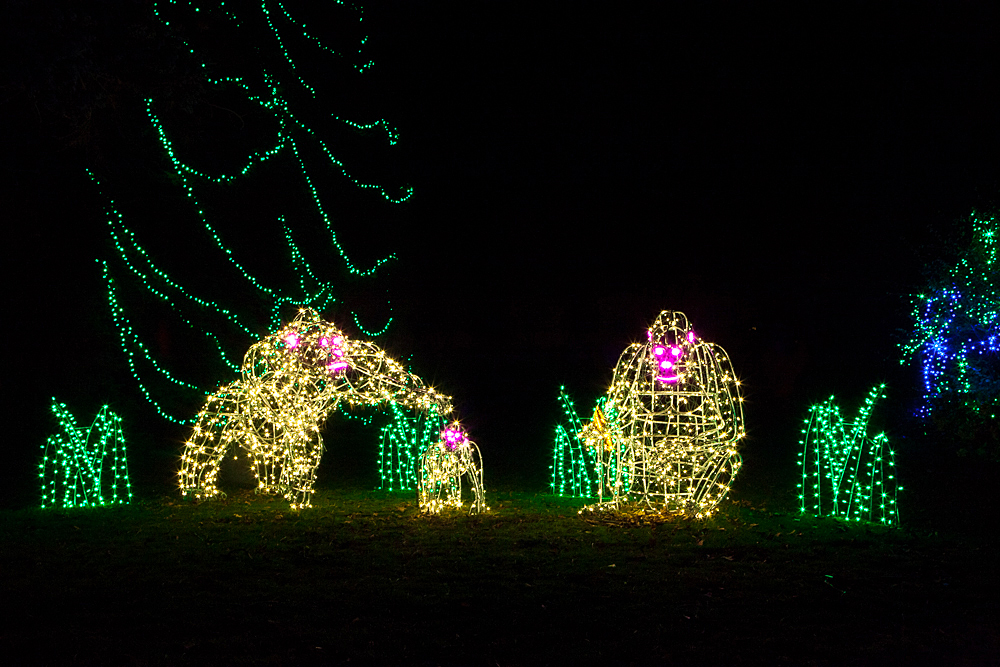 For Santa's Little Helpers:  Kids will love hearing nightly bedtime snow stories in the Snowmazium, riding the carousel ($2 per ride or free with a KeyBank voucher) and meeting a pair of real reindeer.
Find the Zoo's Night Owls: Take refuge inside the Day Exhibit, where reptiles and amphibians slither around the clock. In the Adaptations Building, hang out with the meerkats and nocturnal creatures like Indian flying foxes. On Friday through Sunday evenings, a keeper in the Raptor Barn will show off these birds of prey.
For the Kids at Heart: Adults will enjoy stocking up on holiday gifts at the Ornament Forest, listening to carolers' festive songs and snapping that perfect family portrait (you can even get one professionally taken).
Festive Fuel: Find a bite to eat at kiosks or the Pacific Blue Chowder House. Since the zoo allows BYO food, save money (and calories) by bringing along healthy snacks like hummus and veggies, trail mix, baked kale chips or these lunch ideas that also make perfect dinners-on-the-go.
FAQ: The ticketed event takes place nightly— rain or shine—from 5:30 p.m. through 8:30 p.m. (except for December 24 and 25). Find information and tickets on the zoo's website.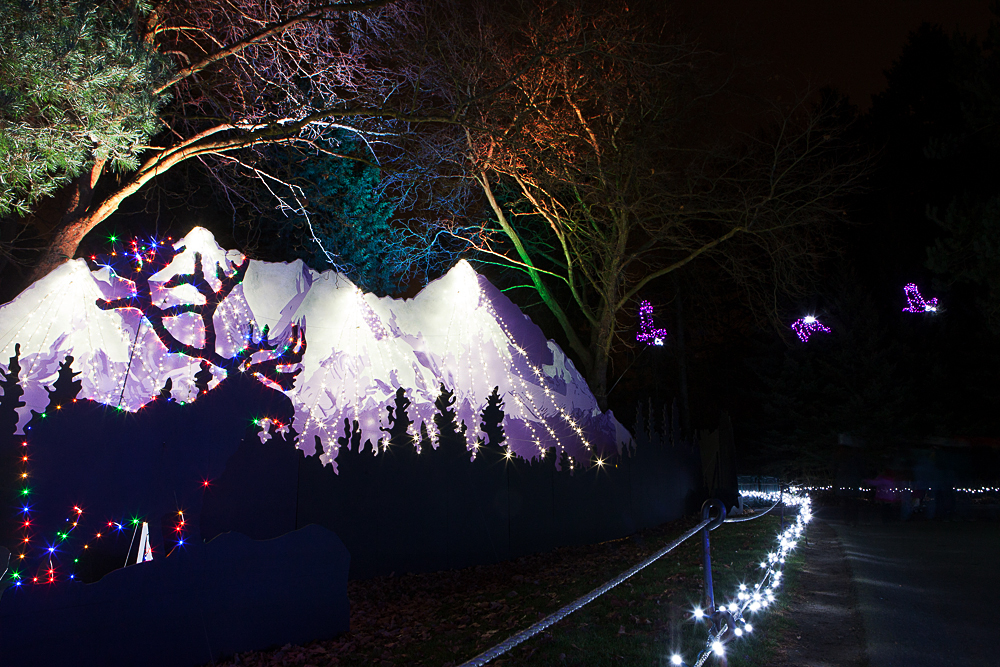 Tacoma
At Tacoma's Port Defiance Zoo & Aquarium, Zoolights dazzles from Nov. 29 through Jan. 5. Head off on a healthy adventure by briskly walking the 1.1-mile route (which includes many steps and gentle hills) amongst more than a half-million LED zoo lights. Take a second lap if you're feeling energetic! See displays of ice-skating puffins, a polar bear family frolicking on ice floes and a swooping eagle snatching a salmon.
Popular Perks: Visitors ages 3 and older can ride atop camels (yes, real camels!), while all ages can enjoy spins on the antique carousel. Scuba Diving Santa swims with the sharks on December 3, 4, 10, 11, 17 and 18 at 6 p.m. The Tacoma zoo also allows visitors to pack their own healthy snacks to complement zoo treats like hot cocoa and espresso.
Lights Logistics: Visit Zoolights from 5 p.m. to 9 p.m. The venue closes Dec. 24 (but is open Dec. 25 and Jan. 1). Find ticket information here.