Welcome to LifeWise Kitchen! We've teamed up with Bastyr University and Guckenheimer to provide you with healthy and delicious recipes all year long. Check out our latest post – a healthy lunch or dinner side recipe from Guckenheimer – in the LifeWise Kitchen series below.
In the Northwest, the peak growing season for asparagus is May and June, making right now the perfect time of year to enjoy this deliciously healthy vegetable. You know what they say – the brighter the color, the healthier the vegetable (or fruit). The bright colors of the oranges, lemons and asparagus in this salad recipe signify their healthfulness.
This salad is high in vitamins C and K, folic acid, fiber and antioxidants, making it a great healthy option for lunch  (add your choice of protein) or as a dinner side.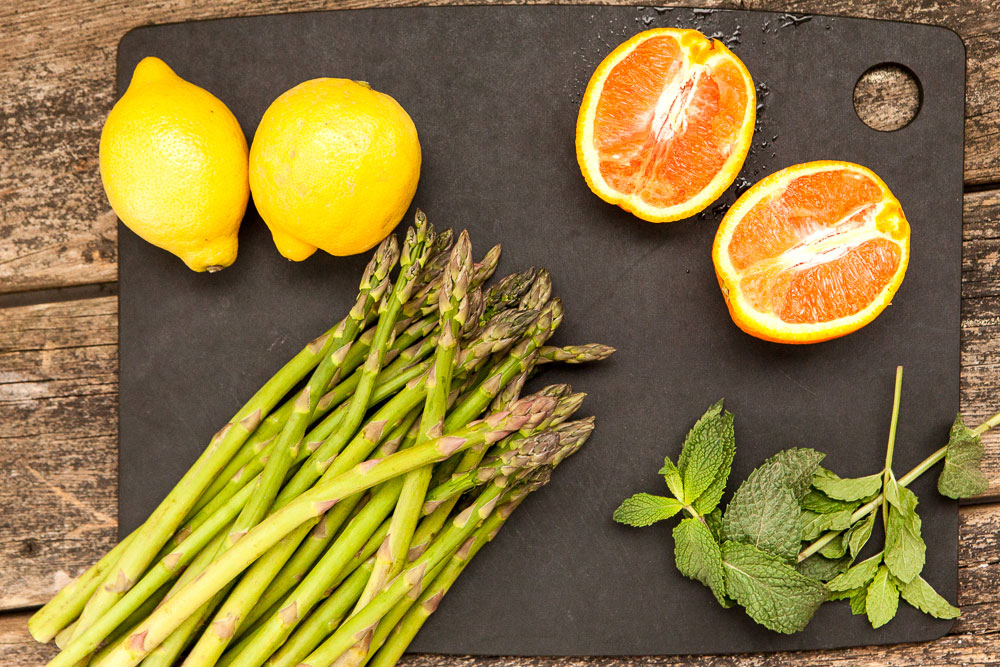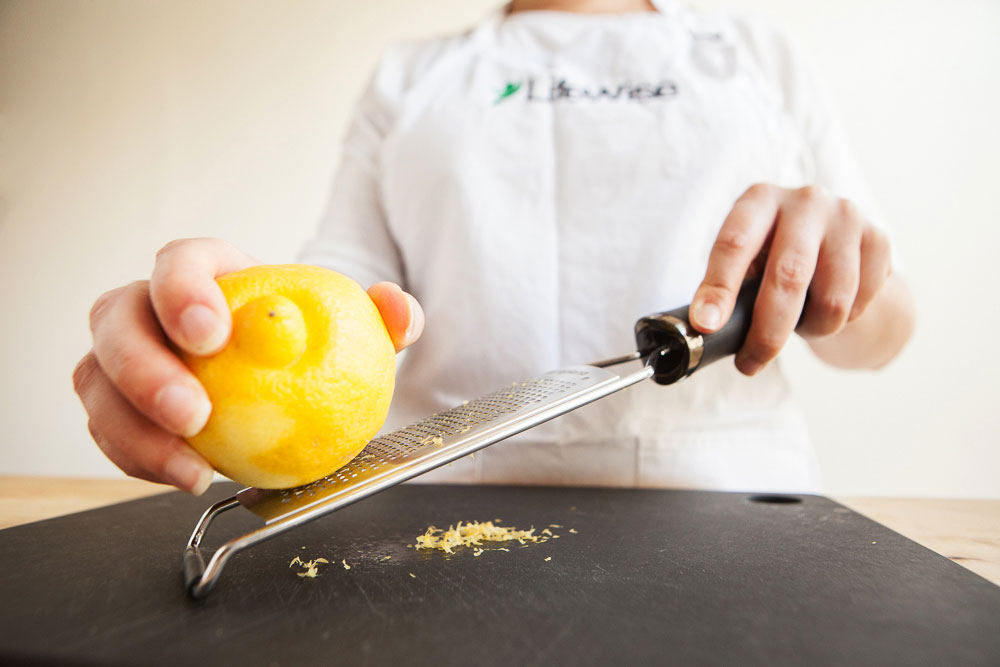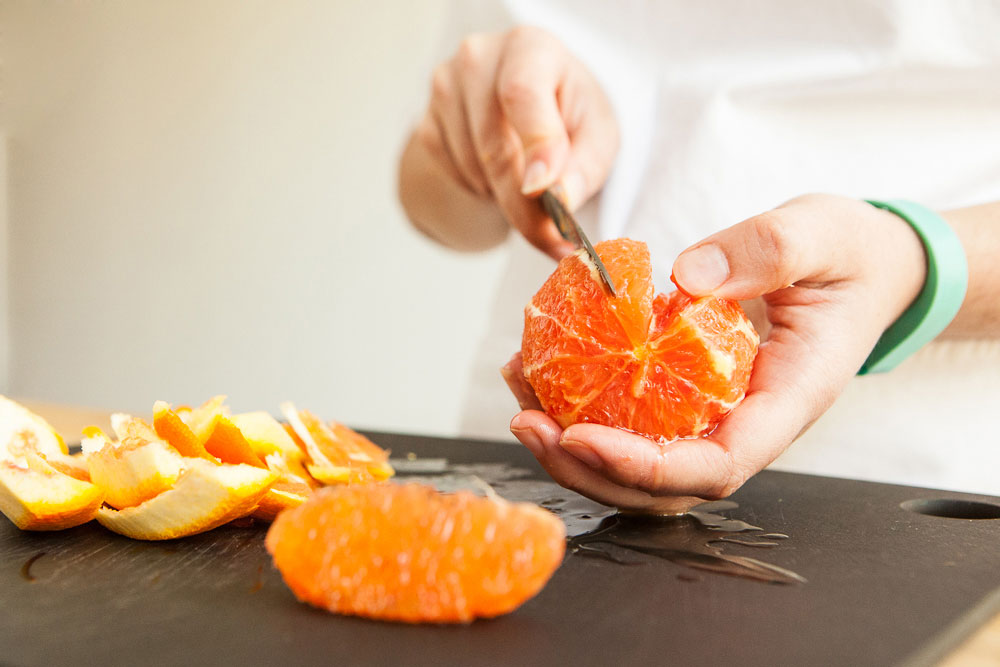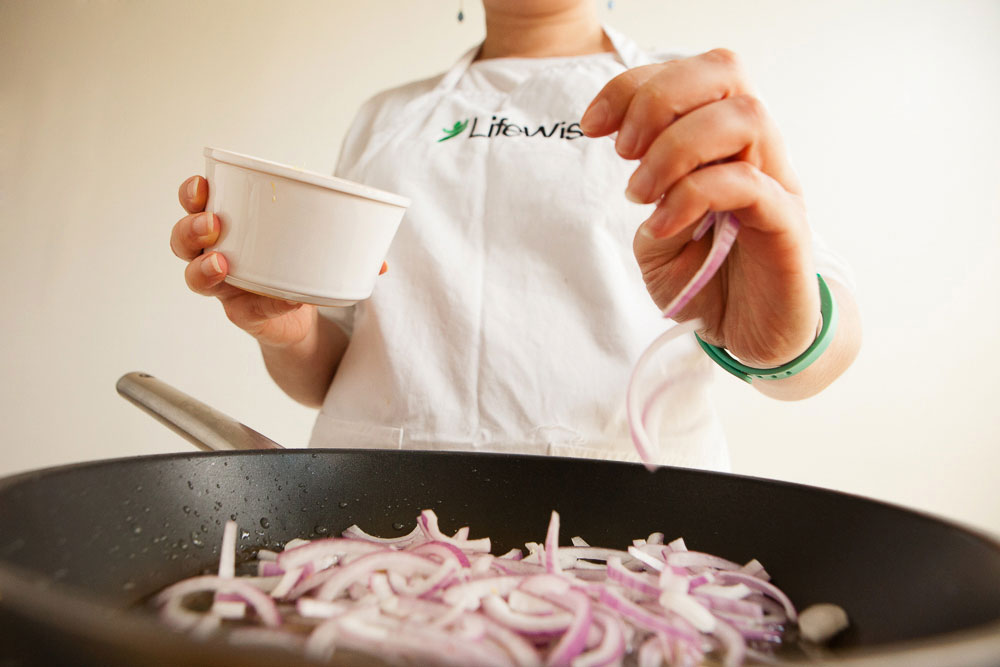 Asparagus and Citrus Salad
Makes 8 servings (1/2 cup)
Ingredients:
1 1/2 pounds asparagus
1/2 pound oranges
3 1/2 tablespoons olive oil
3 1/2 tablespoons red onion
1 teaspoon lemon zest
1/3 teaspoon sea salt
1/8 teaspoon black pepper
3 1/2 tablespoons fresh lemon juice
4 teaspoons fresh orange juice
3 1/2 tablespoons fresh peppermint
Directions:
Trim the asparagus into bite-sized pieces. Blanch the asparagus in boiling salted water until slightly tender (1 to 2 minutes). Cool in an ice bath. Drain and keep cold.
With a sharp knife, thinly shred the mint. Cut the red onion into very thin strips. Peel the oranges and cut into bite size pieces.
To prepare the dressing, heat the olive oil in a sauté pan over medium heat. Add the red onion, lemon zest, salt, pepper and cook briefly until aromatic – do not allow it to brown. Remove from heat and add citrus juices. Chill the dressing.
Combine dressing, asparagus and oranges in a large bowl and mix to combine.
Before serving, top with fresh peppermint.
________________
Founded in the San Francisco Bay Area by two healthcare professionals, Guckenheimer  is an onsite specialty foodservice company dedicated to the philosophy that health and productivity at work is achieved through exceptional food and dining experiences. With more than 2,470 employees serving accounts across 31 states, Guckenheimer is leading the industry with evolved employee health and wellness programs led by registered dieticians, customized menu creations and fresh meals-from-scratch prepared with sustainable and organic ingredients, locally sourced when available. All accounts are led by professional chefs trained in the culinary arts and fine-dining. Visit www.guckenheimer.com.