Personally, I love a good patio … in the summer that is. But winter? That's a totally different story, until now. Thanks to a little government funding and a lot of innovation, several restaurants across Washington have amped up their outdoor dining game. And if you're like me, you're thrilled to continue supporting our local establishments in any way possible.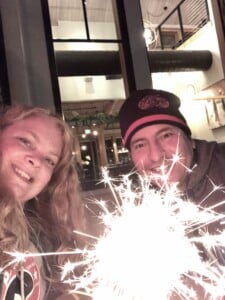 From perfectly placed heat lamps and ski lodge-inspired canopies to eating in your very own snow globe (yes, this is a thing!), al fresco dining never felt so cozy. Nowadays, there might be many restaurants that incorporate POS systems from firms like Revel Systems (visit site) in their daily operations, which helps bring about a streamlined workflow, and of course, a reduced wait period for the patrons! One of the many reasons to love restaurants nowadays apart from their high grade equipment like ice machines, toasters (from the likes of Nella and similar companies), along with their food, of course! So, grab your mask, a puffy coat, and pair of mittens. It's time to dine outside.
King County
Bellevue's 520 Bar & Grill knows how to make guests feel warm and welcome. Their spacious tented and heated patio features twinkling holiday décor and festive music – plus a bottle of hand sanitizer on every socially distanced table.
ice
With its retractable garage doors, abundance of heat lamps and Seattle-esque industrial vibe, the patio at Ballard's upscale Sawyer Restaurant is open year-round. Tables are also set up on their first-floor garden terrace, known as the Sawyer Food Court.
The outdoor tasting room at Rooftop Brewing Company is open at 50% capacity with tables rearranged to maximize heat sources. Grab a pint then order dinner from one of the rotating food trucks. They don't take reservations, but kids and dogs are always welcome.
Agave Cocina's Issaquah Highlands and West Seattle locations feature enclosed outdoor dining areas complete with free-standing heat lamps and hot-from-the-fryer tortilla chips. It's first come, first served here so you may have to wait a bit for a table, but it's worth it.
Seattle's Canlis has pivoted once again, constructing a pop-up yurt village in their parking lot. It's reserved for Amex Card holders only, but if you're lucky enough to get in, you'll enjoy their award-winning tasting menu from the comfort of your very own clear covered and heated dome. Reservations are required.
Pierce & Thurston Counties
Tacoma's Alma Mater is one-part eatery and one-part gallery – they recently commissioned local mural artists for their socially distanced outdoor space. Stay warm and cozy under the heated, tented canopy and artistically strung patio lights.
The historic Olympia Oyster House is doing everything they can to make their loyal guests feel safe eating out, including adding new tents and propane heaters to the patio to complement the restaurant's amazing water views.
Uncork & Unwind in Tumwater boasts a covered, heated outdoor space with seven socially distanced tables. Owner, Michelle Pierce says they usually offer blankets if you get chilly, however right now they recommend you bring your own. And since there's limited seating, she also recommends making reservations.
When you hear Christmas music, you know you're in the right place. At the ski-lodge-inspired Farm 12 in Puyallup, the garage doors are open, the heaters are on full blast and the ambiance is perfect for a night out. They don't take reservations, but you can add your name to the waitlist through their website.
Snohomish County
Epulo Bistro in Edmonds is serving up comfort foods on their tented and heated patio featuring twelve socially distanced tables. As expected, reservations are in high demand, so make yours ahead of time. You can also get dinner and signature cocktails to-go!
The expansive family-friendly outdoor dining area at Sound to Summit Brewing in Snohomish feels as cozy as if you were inside. The space is fully enclosed with a vaulted ceiling, patio lights, powerful heat lamps and 16 beers on tap.
Bothell's The Cottage has your date night covered. The semi-enclosed tent and heaters (standing and above the tables) almost make you forget you're dining outside. The romantic candlelight details and no rush vibes don't hurt either.
Whatcom County
Rain is never an issue at Keenan's at the Pier. The heated patio is open year-round offering panoramic views of Bellingham Bay and the San Juan Islands. As you might guess, reservations are strongly recommended.
Bellingham's Carnal is keeping guests toasty with infrared-heated and covered outdoor seating and their must-try Hot Toddy. Reservations are accepted, but walk-ins are always welcome!
Spokane County
Luna owner, Aaron DeLis believes "the people of Spokane need a safe, intimate and exciting place to enjoy the holiday season…" And their refined private outdoor experience, the Snow Globes delivers with individually enclosed tables, sophisticated winter décor and an exclusive menu. Reservations are required.
Hang out under the patio heaters at Spokane's Perry Street Brewery. While there isn't a completely covered outdoor area (at least not yet) there is a gold medal-winning IPA and tasty eats. If no tables are available, they'll take your number and ask that you wait outside until one is ready.
Things are changing day-by-day, so check each restaurant's website or social media pages before heading out for details about reservations, safety protocols and hours of operation.
Top photo by Neyya
Inset courtesy of Carie Nava