Farm-to-table remains a popular claim in the Northwest dining scene. But how many farm-to-table restaurants near Seattle truly source directly from small, local farms for the bulk of their menus? And how many are doing it well?
The answer: dozens.
We're blessed with a diverse crop of legitimate farm-to-table restaurants that call Seattle home. These restaurants' chefs work closely with local farmers to get the freshest of ingredients. You may even spot a farmer delivering boxes of produce that only moments earlier were in the earth at one of these farm-to-table restaurants near Seattle.
Here are 6 farm-to-table restaurants near Seattle that are sowing outstanding farm fresh fare.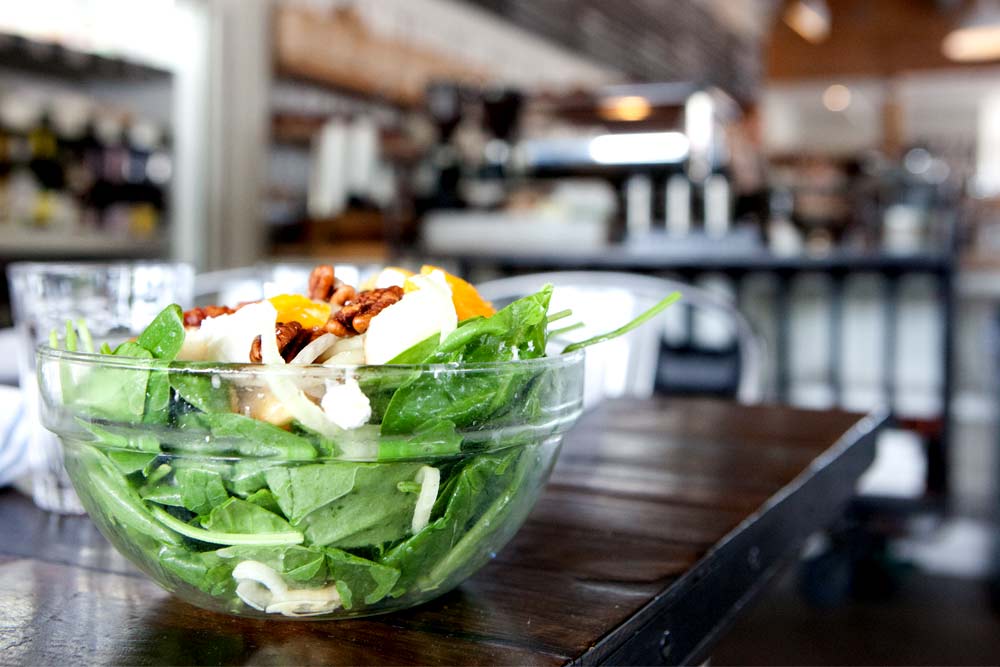 The Herbfarm
Location: Woodinville
Woodinville's premier restaurant has long been a mainstay of farm-to-table dining in the region. Each meal is a nine-course study in the best of the season's offerings, served alongside wines from the Northwest. At more than $200 per person for dinner, this is more of a special-occasion splurge among the field of farm-to-table-restaurants near Seattle.
Porkchop & Co.
Location: Seattle (Ballard)
Focusing on fancy twists to classic diner fare, Porkchop & Co. sources as many ingredients as possible from local farms. Expect everything to be made from scratch. Can't miss highlights are the porchetta benedict, bone-in porkchop sandwich, and the pulled pastrami sandwich.
Matt's in the Market
Location: First and Pike at Pike Place Market
Matt's has been serving meals inspired by the Sound at Pike Place Market since 1996. Despite its location in tourist central, this is a place locals keep going back to for a special dinner or a casual lunch. Try the oysters.
Tilth
Location: 45th and Interlake in Wallingford
Tilth chef and owner Maria Hines sources ingredients from as many local farmers as possible. Plus, she likes to use wild ingredients. Whatever time of day you go to the adorable old house in Wallingford, you're in for a treat!
Homegrown
Location: 11 Puget Sound locations
Go ahead and make your jokes about the $13 sandwich. But the locally sourced ingredients and innovative offerings make it worth the cost. Homegrown has its own certified organic farm as part of the commitment to keep it local. The menu of sandwiches, bowls, and breakfasts change with the season just as nature does.
Terra Plata
Location: Capital Hill
Terra Plata translates to earth plate, which probably tells you all you need to know. We'll tell you more anyway. The menu changes by the season, so don't get attached to anything, but you'll love everything! When the weather cooperates, the dining area expands to include the rooftop, which is surrounded by the garden.