We've teamed up with the Washington State Farmers Market Association and the Portland Farmers Market to bring you our new Behind the Farmers Market series. Here you'll meet farmers from around the Northwest who provide the fresh, local and seasonal products found at your local farmers market.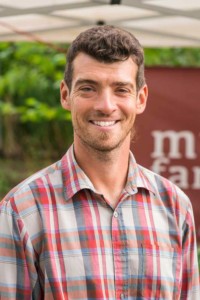 Name: Harry Short
Farm: Mudjoy Farms in Dayton, Oregon
Find Mudjoy Farms at the Portland King Market on Sundays from 10 a.m. to 2 p.m., and at McMinnville Market on Thursdays from 1 p.m. to 6 p.m. Mudjoy also offers a weekly CSA program.
Farmers markets across the Northwest are brimming with beautiful produce this time of year. Colorful displays of cherries, peaches and tomatoes mark the bounty of summer. But have you ever run across an unfamiliar vegetable or fruit that you didn't recognize?
Trying out some of these lesser-known varieties of produce can provide inspiration and variety to your typical meals. Even better, eating a diverse range of fruits and vegetables is good for your health. One of the best local sources to find some delicious, unique fruits and vegetables is Mudjoy Farms.
The Mudjoy Story
Mudjoy is a small family farm and CSA in Dayton, Oregon, dedicated to growing healthy, delicious food using sustainable practices. Unlike other farms, Mudjoy offers some of the most unique, hard-to-find produce to delight and inspire both serious foodies and everyday cooks alike. Not only can you find recognizable varieties of tomatoes, squash and greens, but for those looking to experiment—or perhaps find that rare vegetable you discovered once in Italy—Mudjoy is the place to shop.
Harry Short, owner and farmer at Mudjoy, grew up in the garden. Along with his grandmother, he learned to weed and tend plants at an early age. After completing a degree in sustainable agriculture, it became clear that growing food was not only in his blood, it was his path in life.
A Very Big Garden
Through Mudjoy Farms, Harry remains committed to the same techniques that his grandmother taught him, and is committed to bringing Mudjoy to a "closed system" sustainable farm. They rely on organic fertilizers made by hand, raise ducks to help mitigate slugs, and are experimenting with draft horses to replace tractors.
"In many ways, I am just an ambitious gardener," says Harry. "Though the size of our operation is much larger than any community garden plot, we use some of the same techniques that work at that scale."
Variety Is a Win-Win
This focus on sustainable farming is partly what led Harry to experiment with more unique types of fruits and vegetables.
"Not only do we believe that a more diverse diet is a healthier one, but it also leads to a more resilient food system, especially for organic farming. Perhaps one has a cool, wet summer, so one set of crops fairs poorly. With enough diversity, there should be some crops that thrive in those conditions, so there is always food to be had."
But growing unique food plants is not only good for the farmer and his land. It's also good for the person eating them!
"Personally, incorporating new ingredients into meals has refreshed my cooking skills and injected a bit of adventure into everyday eating. It's been fun, and we hope that our customers can share in these experiences. We also grow everyday vegetables, but even then we'll try to offer a unique cultivar, such as purple snap peas or red celery."
Mudjoy's customers seem to agree.
"Our vision has been to grow a wider array of food plants with the hope of introducing our customers to these new foods," says Harry. "We have many customers tell us they drop by just to see what's new for that week."
Harry prefers to staff the farm booth himself so he can help inform customers on what to buy and offer tips on preparation.
"When you shop at our booth, you can talk to the farmer—that's me. That direct connection is very valuable to people."
Mudjoy's Vegetable Recommendations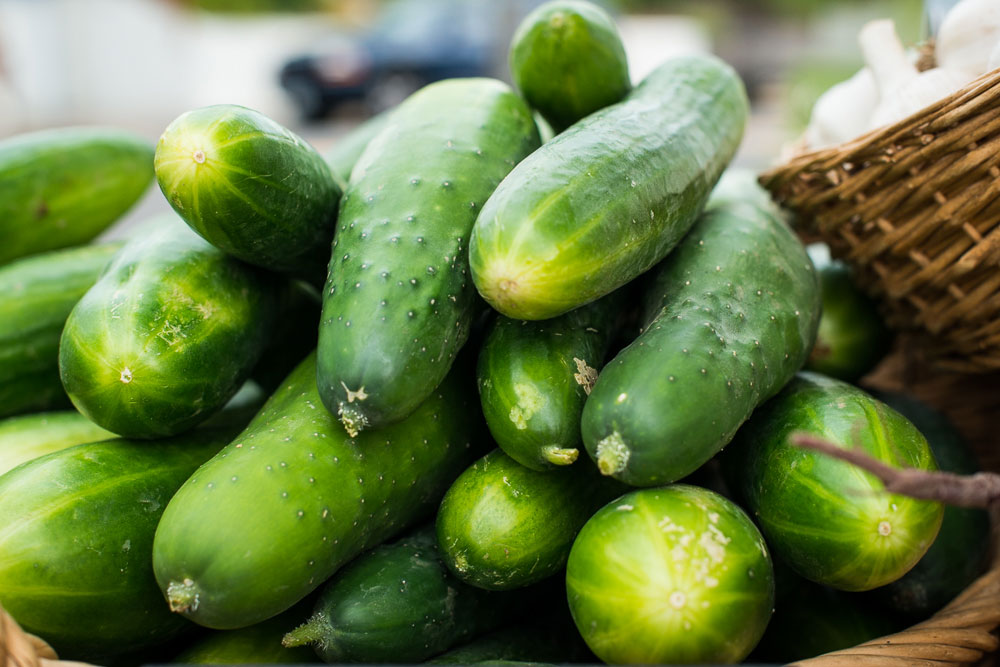 Feeling adventurous? Just as he would do at the Mudjoy booth, Harry came up with a few lesser-known veggies for you to try.
"I always encourage people to try a novel food every now and then. It might not become your favorite vegetable, but you will never know until you try. Maybe it will even lead to a new family food tradition."
Here are his picks, plus a recipe idea for each one:
Ficoide glaciale: a tangy, succulent green from South Africa.
Recipe to try: toss together with peaches, feta and an aged balsamic vinegar for a unique summer salad.
Borlotti Beans: an Italian shelling bean with a great texture and mild flavor similar to potatoes.
Recipe to try: cook the beans in a pot of water until tender, then drain. Drizzle with a good olive oil, minced fresh rosemary and sea salt for a delicious, healthy side or vegetarian main dish.