Between work, family, exercise and other daily tasks, big plans to make a healthy, home-cooked meal can often fall to the back-burner. Instead, it's easy for us all to go back to the same meals, night after night. Want to spice up your meal plan? Get a little inspiration from four of our favorite Pinterest boards for healthy eats in the Pacific Northwest.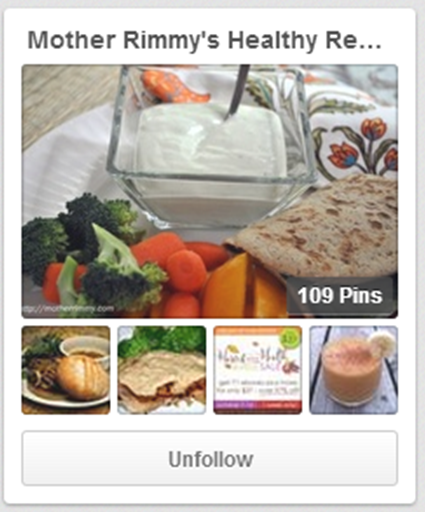 Kristi Rimkus – Snohomish, Wash.
If you're looking for low-calorie recipes, Kristi Rimkus is the pinner for you. Certified in nutrition and wellness, "Mother Rimmy" includes nutrition information and Weight Watchers points with every healthy recipe. Losing weight and setting a good example at home motivates Kristi to lead a healthier life.
"Eighteen years ago I lost 40 pounds. At the time I had hypertension, lacked energy, and wasn't happy about my appearance. I had young teenagers at home and wanted to set a better example. It took me a year to lose the weight. Learning to serve healthy meals the entire family would eat was the key to keeping the weight off." 
Her board has great tricks for making your favorite treats healthier, like Soda Pop Cupcakes and Pumpkin Oat Pancakes.
Kimberly Harris – Portland, Ore.
Kimberly Harris is all about cooking and eating, "good tasting food that's good for you." Her passion for cooking nutritious meals has grown since becoming a wife and mother.
"I want to be able to live a productive life, and eating well is a big part of that. That's a big reason why I love to encourage others to eat nourishing foods as well. It can be such an important part of a well balanced life." 
Kimberly's board is filled with easy, healthy recipes that the whole family will love. Use this recipe from her blog, The Nourishing Gourmet, for Easy Peasy Pumpkin Puree as a healthy substitute for canned pumpkin in your favorite fall treats! Or try one of these 25 Nourishing & Real Food Thanksgiving Dishes to healthify your holiday.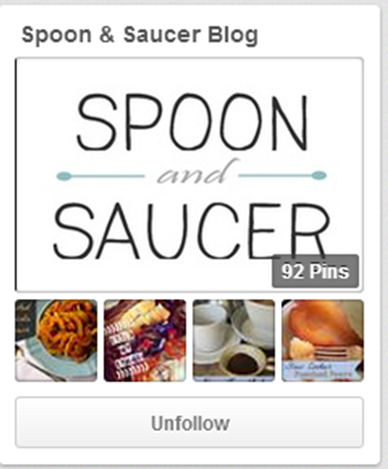 Brandie – Vancouver, Wash.
Do you avoid cooking real meals at home because you think it's too hard? Well, think again. Brandie proves that cooking good, healthy meals is easier than you think. Her Pinterest board is filled with tasty recipes and kitchen tips from her blog, Spoon and Saucer. Eating a healthy meal is important to Brandie because she eats with her family.
"It's a time to show kids what healthy eating looks like: colors, textures and delicious things that are good for us… A healthy dinner keeps our heads clear, focused and physically ready to the best we can be everyday."
For a delicious gluten-free fall favorite, try Brandie's recipe for Northwest-Inspired Rice Pilaf. Need an idea for a light and simple dinner? Try this recipe for Millet Stuffed Bell Peppers.
Pam Nelson – Portland, Ore. 
Pam Nelson, author of For the Love of Cooking, gives followers a wide variety of recipes to choose from on her Pinterest board. Options for a healthy meal are endless! Pam is a stay-at-home mom, and her two children are what inspired her to become a better cook.
"I want my family to have good eating habits and to get all the lean protein, veggies, and fruits they need to be healthy."
During dinner it is important to eat a well-balanced meal, and to connect with your family about their day. Please your family with these recipes for kid-friendly Apple Cider-Glazed Chicken Drumsticks and Pumpkin-Oatmeal Cookies with White Chocolate Chips for dessert.
With so many great pinners out there, who are your favorites for healthy eating inspiration?