Did you know that Oregon alone produces 99% of the U.S. hazelnut crop? There are over 650 family hazelnut farms spanning the Willamette Valley. Lucky for us, not only is the hazelnut abundant in the Northwest, making it easy to pick up at your local market, but it's also a nutritional powerhouse. Packed with healthy fats, fiber, protein and essential vitamins and minerals, hazelnuts also contain high amounts of phytosterols, which can help lower cholesterol.
Toasty, slightly smoky and caramel-like, hazelnuts can add a blast of flavor to savory and sweet dishes alike. These versatile nuts are delicious when dry roasted, ground into nut butter, baked into muffins or tossed into salads. (And let's not forget the beauty of Nutella.)
The next time you're at your local farmer's market, be sure to pick up a bag (or two) of these little local delicacies. Then try one of the simple, healthy recipes below to showcase this delicious Northwest nut.
Seared Scallops With Brussels Sprouts and Hazelnuts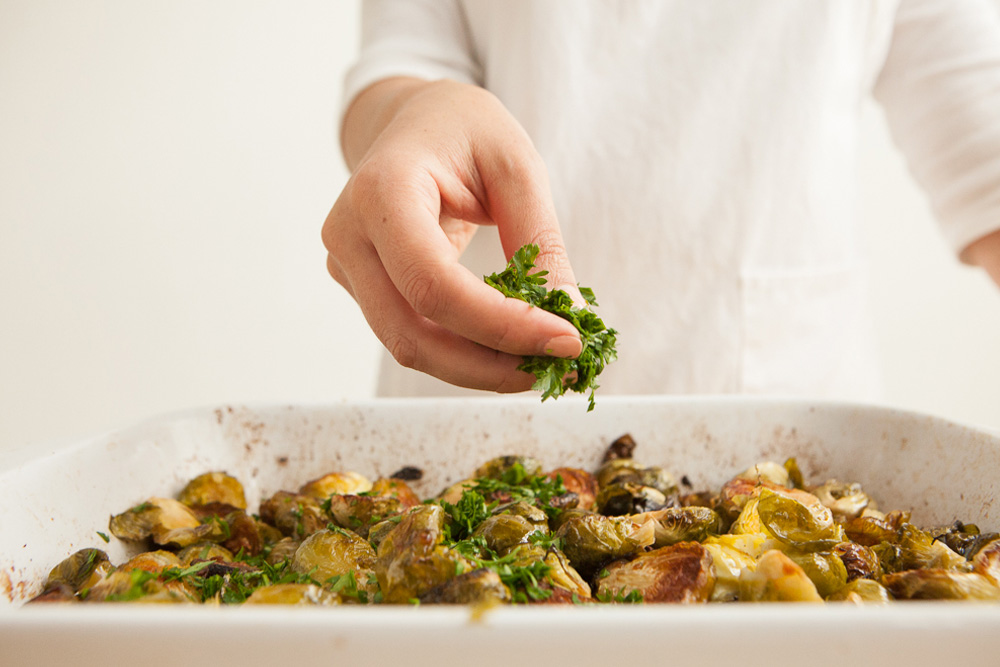 Scallops, hazelnuts and Brussels sprouts are a match made in heaven. This simple dinner is elegant enough to make for guests — and it's healthy enough to justify an extra spoonful of your homemade Nutella come dessert time!
Ingredients:
1 tablespoon olive oil
1 tablespoon butter
12 large sea scallops (about 1 pound)
1/3 cup chopped shallots
3/4 pound Brussels sprouts, trimmed and shredded in a food processor
1 1/2 teaspoons chopped fresh thyme, divided
1/2 teaspoon kosher salt, plus ground pepper to taste
1/2 cup husked hazelnuts, toasted, chopped
The juice of 1 lemon
Instructions:
Heat olive oil and butter in large, nonstick skillet over medium heat until butter starts to foam. Sprinkle scallops with salt and pepper, then sear in skillet until barely opaque in center, 1 1/2 minutes per side. Transfer scallops to a warm plate. Add shallots, Brussels sprouts and thyme to the same skillet and cook — tossing often — until just wilted, about 3 minutes. To serve, place Brussels sprouts on a platter, top with scallops and toasted hazelnuts, and then drizzle with lemon juice. Serves 4.
Homemade Nutella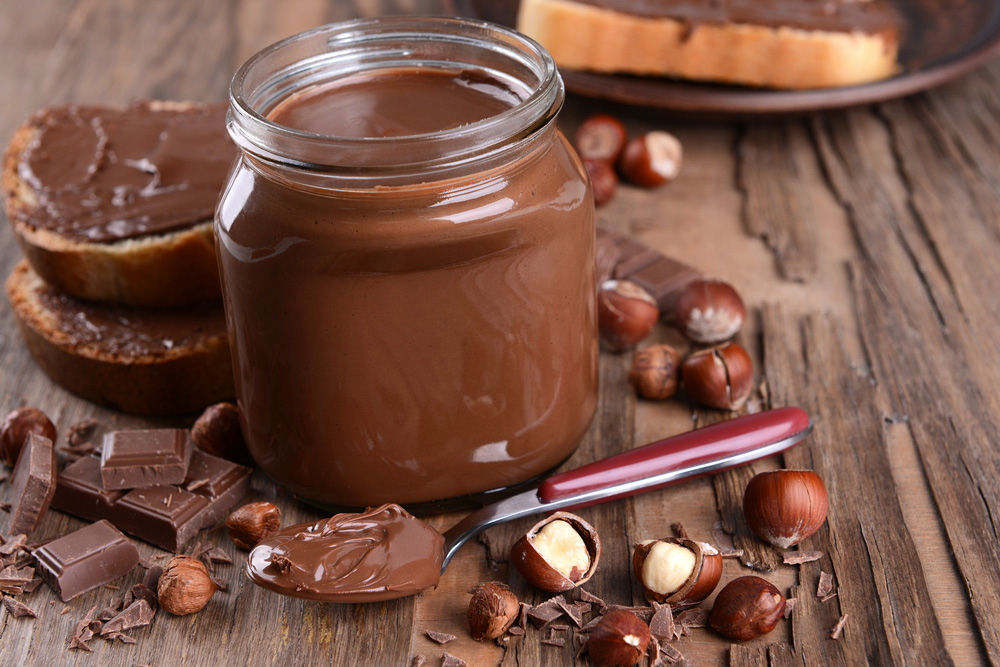 For many, the smooth chocolate hazelnut spread is a nostalgic childhood treat. For others, it's the quintessential filling in a Parisian crepe. For you maybe it's the ultimate spoonful of sugar. However you like to eat it, the good news is you can make your own. And unlike store-bought Nutella — which is loaded with palm oil and sugar — this homemade version uses high-quality dark chocolate, coconut oil and freshly roasted nuts to make a healthier and undoubtedly delicious version of the famous spread.
Ingredients:
2 cups hazelnuts, toasted and chopped (see tips)
1 cup high-quality dark chocolate
2 tablespoons good quality cocoa powder
2 tablespoons honey or agave
1 teaspoon vanilla
1 tablespoon coconut oil
1/4 teaspoon kosher salt
Instructions:
Place roasted hazelnuts in a food processor and process until it becomes a smooth paste (think nut butter), about 3-5 minutes. Add in oil, vanilla, cocoa powder and salt. Blend for another 2-3 minutes until smooth. Heat chocolate over a double boiler on the stove until just melted. Stir in the honey, then pour into the food processor and blend until smooth. Place in a jar and refrigerate. Makes 1 pint.
Green Beans With Hazelnuts and Turkey Bacon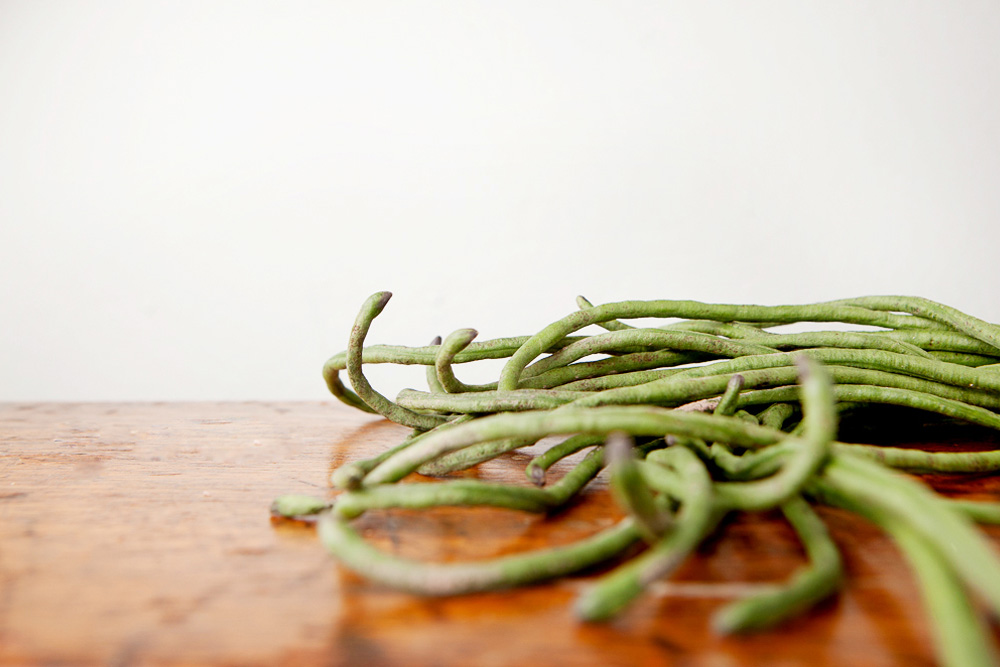 Turkey bacon adds a particular depth of flavor that is perfect for a delicious side. Serve this side warm alongside roast chicken or salmon, or at room temperature for an easy side at your next potluck or buffet dinner.
Ingredients:
1 teaspoon olive oil
2 cloves garlic, minced
1 pound green beans, trimmed
1/4 cup water
2 slices turkey bacon, cooked and crumbled
1/4 cup chopped, toasted hazelnuts
1/4 teaspoon salt
1 tablespoon balsamic vinegar
Instructions:
Heat oil and garlic in a large skillet over medium-high heat and cook until garlic is fragrant, 1 to 2 minutes. Add green beans and cook, stirring often, until browned in spots, 2 to 3 minutes. Add water and reduce heat to medium, stirring occasionally, about 4 minutes (add more water if it evaporates too quickly). Remove from heat and stir in bacon bits, hazelnuts, salt and balsamic vinegar. Serves 4.
Bonus Tips for Handling Hazelnuts
Photo courtesy of Basil Fritts via Flickr.
To remove skins: Place toasted hazelnuts in a clean dishtowel, fold up and rub gently to slough off the skins.
To toast hazelnuts on a stovetop: Toast in a small dry skillet over medium-low heat, stirring constantly, until fragrant and lightly browned, 3 to 5 minutes.
To toast in an oven: Spread on baking sheet then roast for 5-6 minutes at 400 degrees.
More Ways to Use Hazelnuts
Add toasted hazelnuts to green salads, or try steamed hazelnuts on roasted vegetables.
Grind and combine with panko crumbs to make a delicious breading for baked chicken or fish.
Toast and add to cooked quinoa or farro, along with minced fresh parsley and lemon zest for a healthy pilaf.
Boost your oatmeal by topping it with toasted hazelnuts, chopped pear and a drizzle of maple syrup.
Ready to pick up some hazelnuts and give these recipes a try?
In Oregon, Freddy Guys sells them at farmers markets, local retailers and online. In Washington, check out Holmquist Hazelnuts, selling at farmers markets and online.
http://www.activelynorthwest.com/food/healthy-eating/5-diets-that-let-you-eat-what-you-like-in-moderation/