When we think about Cinco de Mayo, we picture drinking margaritas and eating ridiculous amounts of chips and guacamole. Delicious? Yes. Healthy? Not so much.
Don't worry — we're not trying to ruin the party here. You can still enjoy everything about this Mexican-American holiday without skipping a beat in your diet and exercise routine. Here are some more nutritious, active and very Northwest ways you can celebrate a healthy Cinco de Mayo this year.
1. Make a more natural margarita.

Most pre-made margarita mixes you buy at the store or order at a restaurant are jam-packed with sugar and unnecessary calories. That's why we like these homemade recipes from Northwest blogger and owner of Simply Real Health Sarah Adler. Not only does she put a healthy spin on the traditional margarita, but she also shows you how to make some tasty variations with seasonal ingredients like fresh beets, limes and spicy jalapeños.
2. Go salsa dancing.
There are plenty of beginner-friendly classes, so it doesn't matter if you've got two left feet. You'll burn major calories and shake your hips like never before. Check out Salsa N' Seattle which offers three levels of salsa classes and even gives you the first one for free. They also host salsa and bachata (a hot dance from the Dominican Republic) socials fairly regularly. In Portland, visit Sabor Latino Dance, which offers beginner classes on Sundays and hosts salsa drop-ins/socials every Wednesday night.
Too intimidated to hit the dance floor? Take a Zumba class instead. Try Pulse PDX in Portland, Community Fitness in Seattle's Roosevelt neighborhood, or find a class near you at zumba.com.
3. Whip up some fresh guacamole.

A recent study found that overweight adults who ate about half an avocado with their lunches were 23 percent more satisfied and 28 percent less likely to want to eat over the next five hours than those with avocado-free meals. Try this guacamole recipe from Portland's own Mi Mero Mole, which features fresh spring onions. Just be sure to pair it with baked — not fried — tortillas. Or better yet, veggies.
4. Eat this, not that.
If you're going to a Mexican restaurant for the night, do it right. First off, skip the nachos and start with fresh ceviche or tortilla soup. For the entrée, opt for veggies or chicken over beef, and don't be fooled by the tortilla salad. The lettuce and toppings are generally fine, but skip the giant fried tortilla shell it comes in. For a healthier menu in Portland, check out the Laughing Planet Café, which is famous for their non-traditional burritos and has locations all over Oregon. In the Seattle area, visit Gorditos Healthy Mexican Food in Greenwood (although still made with healthier, natural ingredients, the portions can be large, so we suggest splitting several of the menu items or taking home leftovers).
5. Spice things up!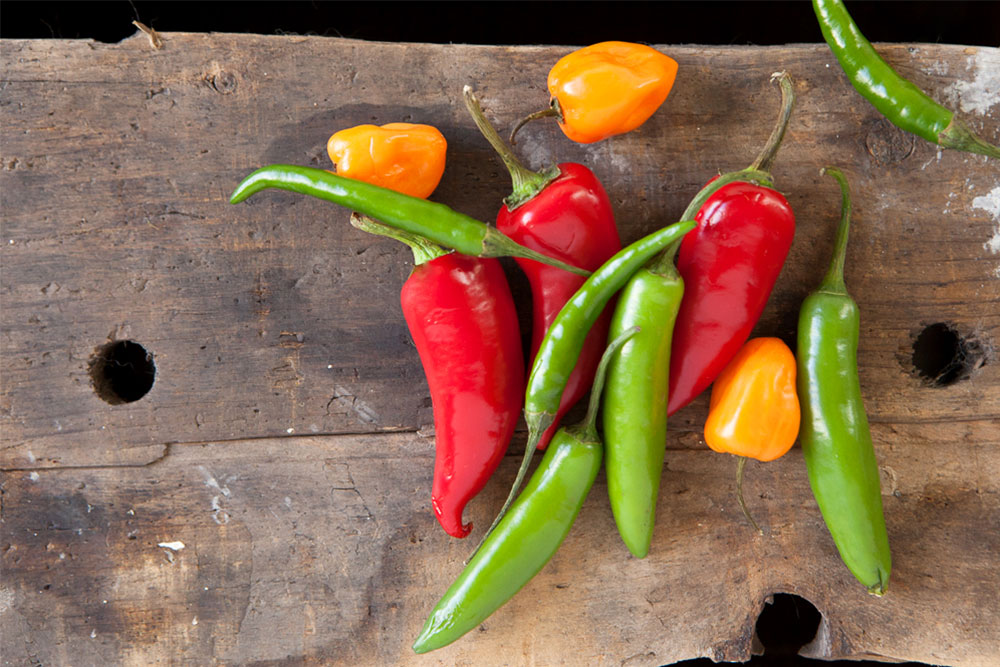 Jalapeño peppers bring a lot of health benefits to the plate, so as far as we're concerned, the spicier your dinner, the better. They're a good source of vitamin C (18 percent of the recommended dietary allowance for men; 23 percent for women), vitamin A (17 percent of the recommended dietary allowance for men; 22 percent for women) and capsaicin, which helps promote blood flow and boosts calorie burn. Peppers also have some anti-oxidant qualities.
Now, get out there and have a great (and healthy) time!