This frozen dessert cake is as delicious as it is pretty. You'd never know it's made without wheat, gluten, or sugar. It's naturally sweet. Try it for your next backyard party–or a random Tuesday when you want something decadent. Home chef Yekaterina Kramarenko has made it with blueberries and strawberries. She keeps mixing it up based on what's in season.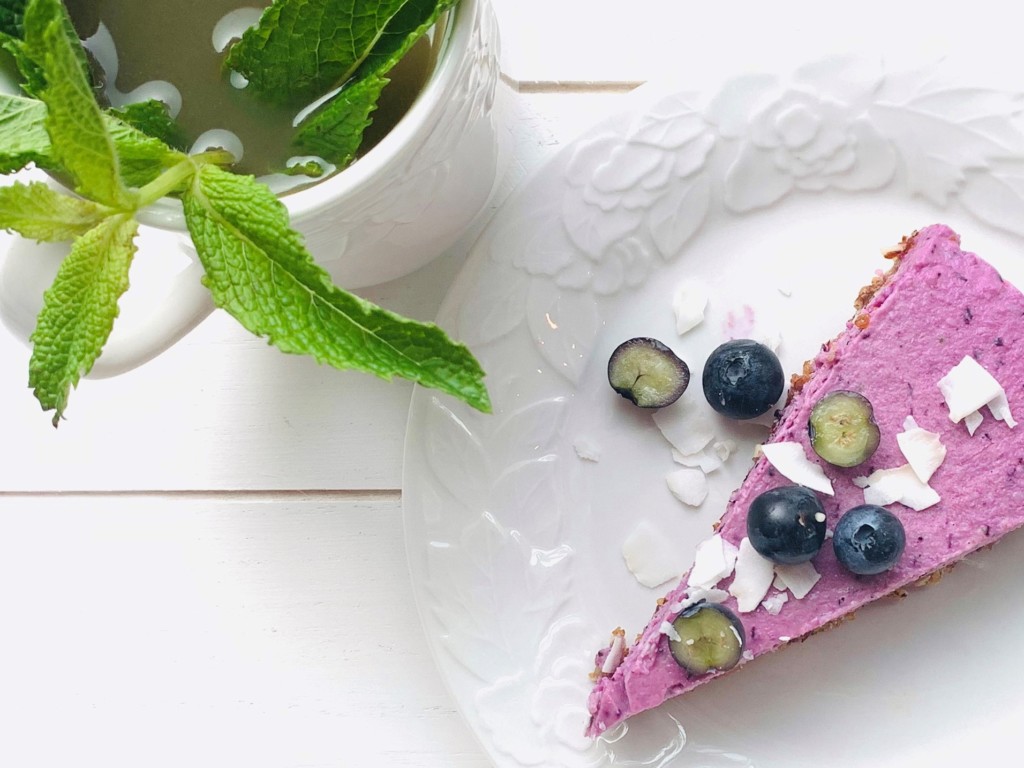 Frozen Cake With Blueberry
Servings 10-12
Ingredients
For the base:
1 cup almond meal flour
1 1/2 cup Medjool dates
Pinch of sea salt
For the filling:
2 cups cashew nuts (soaked in water overnight)
2 cups fresh or frozen blueberries (or in-season berries)
grated peel of 1 lemon
1/2 cup lemon juice
1 teaspoon vanilla extract
2/3 cup coconut oil
1 cup liquid honey
Cooking instructions:
For the base:
Add to blender almond meal/flour, dates and blend until smooth texture.
Put the mixture in a 9-inch springform pan (cover the bottom with a food film), using your hands tap to add a smooth, even shape.
Put springform in freezer and prepare filling
For the filling:
Mix in blender blueberry, lemon juice, vanilla extract, grated lemon peel, and liquid honey. Blend until mixed well.
Now drain cashews. Add cashew and coconut oil to blender. Blend until smooth mixture. About 2-3 minutes. Stop the blender and mix with a spoon and scrape sides to ensure evenly blended smooth texture.
Take springform from the freezer and carefully pour filling on the top of the base in the springform. Put back in the freezer for 4 hours or overnight.
Serve chilled or slightly thawed with shredded or flaked coconut and berries.