We've teamed up with Nourish Northwest, Bastyr University and Guckenheimer to provide you with healthy and delicious recipes all year long. 
The first thing that comes to mind when thinking of coleslaw is an unhealthy cabbage salad, soggy with mayonnaise and served in the summertime. Think again. By including fresh ingredients like apples and fennel, and eliminating the mayonnaise, you can make for a much healthier (and tastier) version. This sweet and savory recipe for apple and fennel slaw will have you seeing coleslaw in a whole new light. Serve as a side at your next holiday party for a dish that is sure to impress.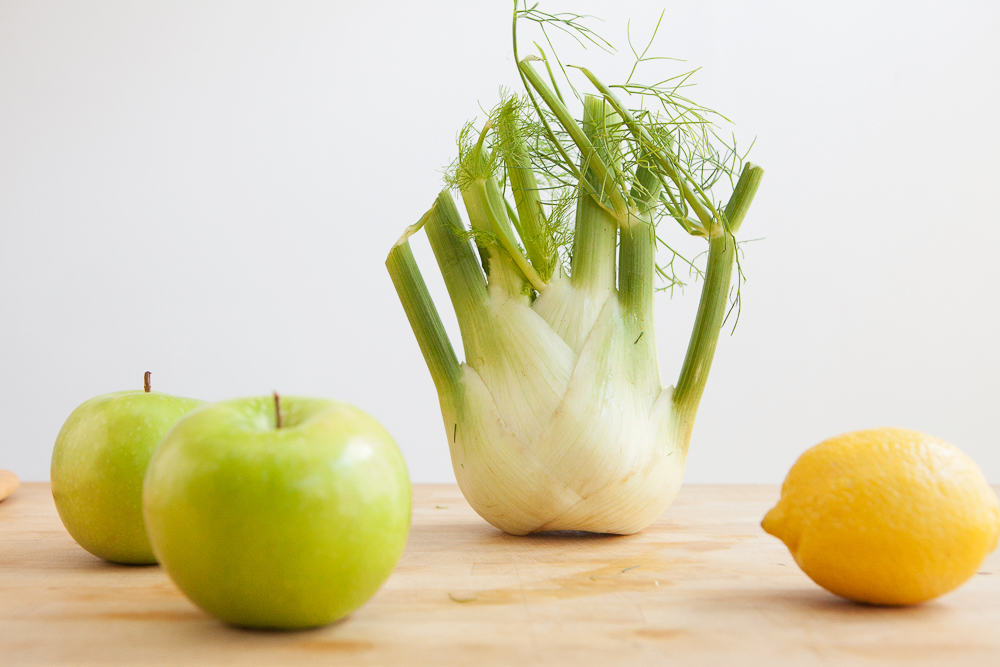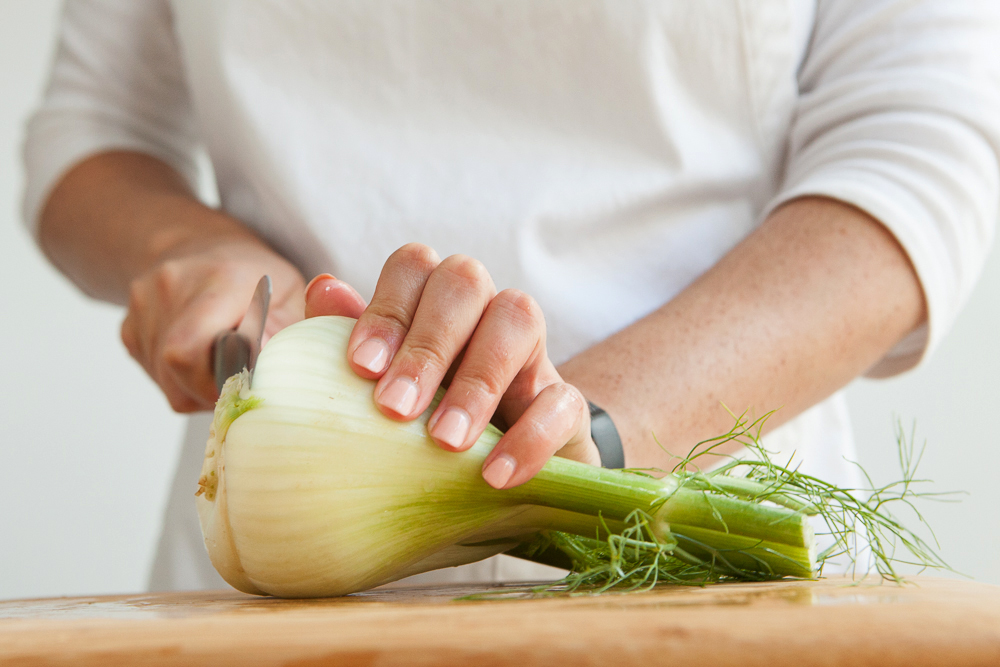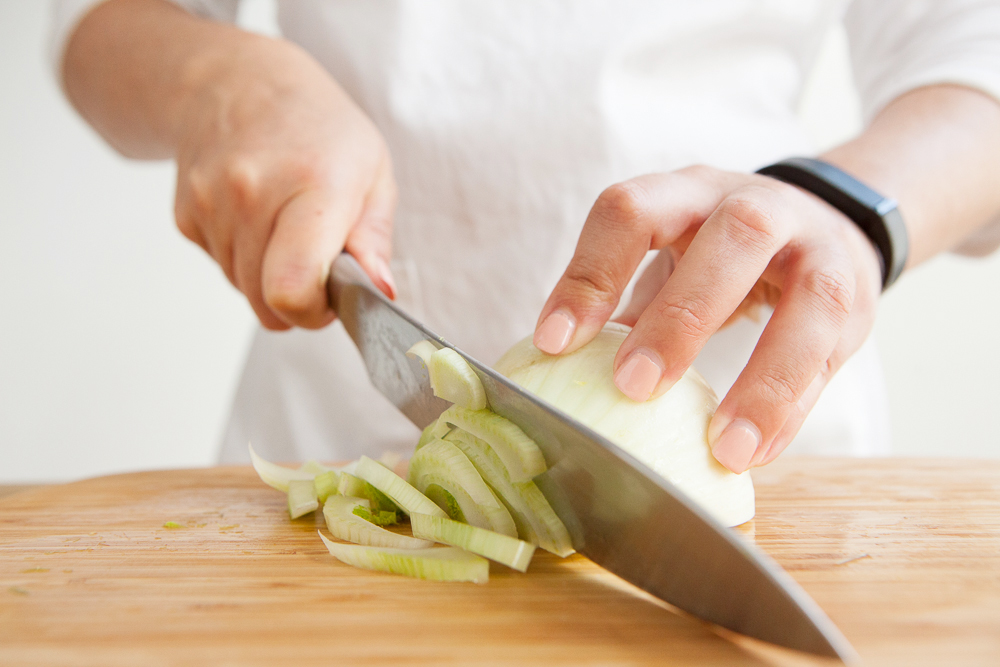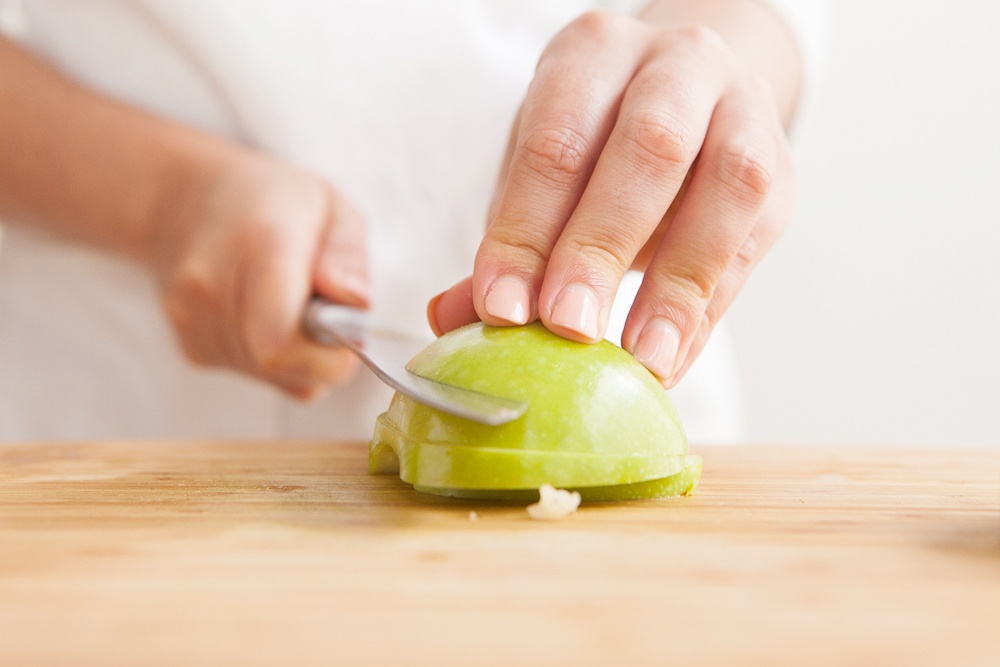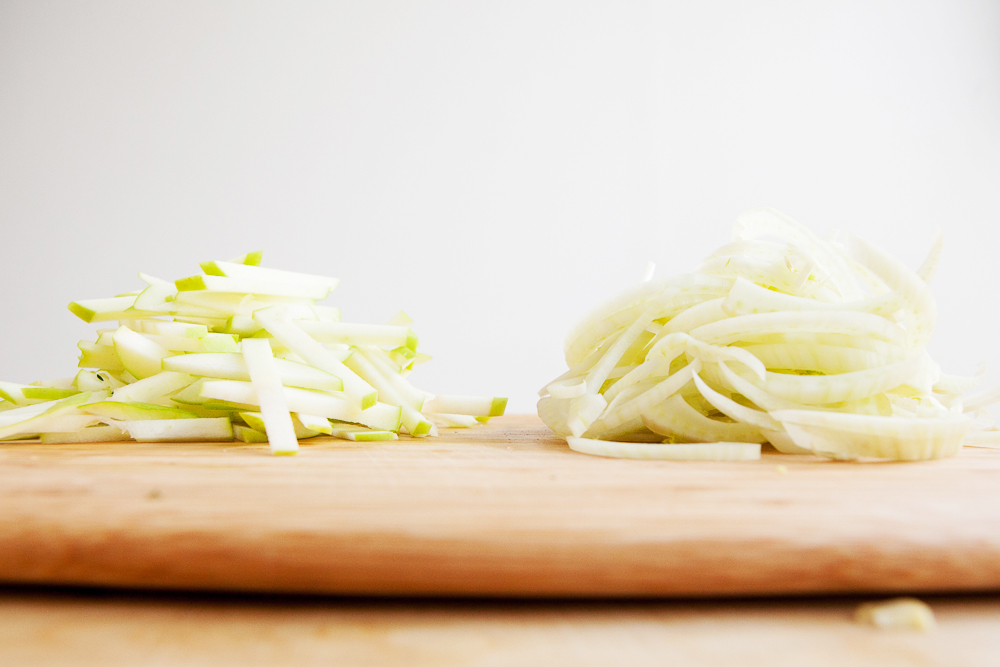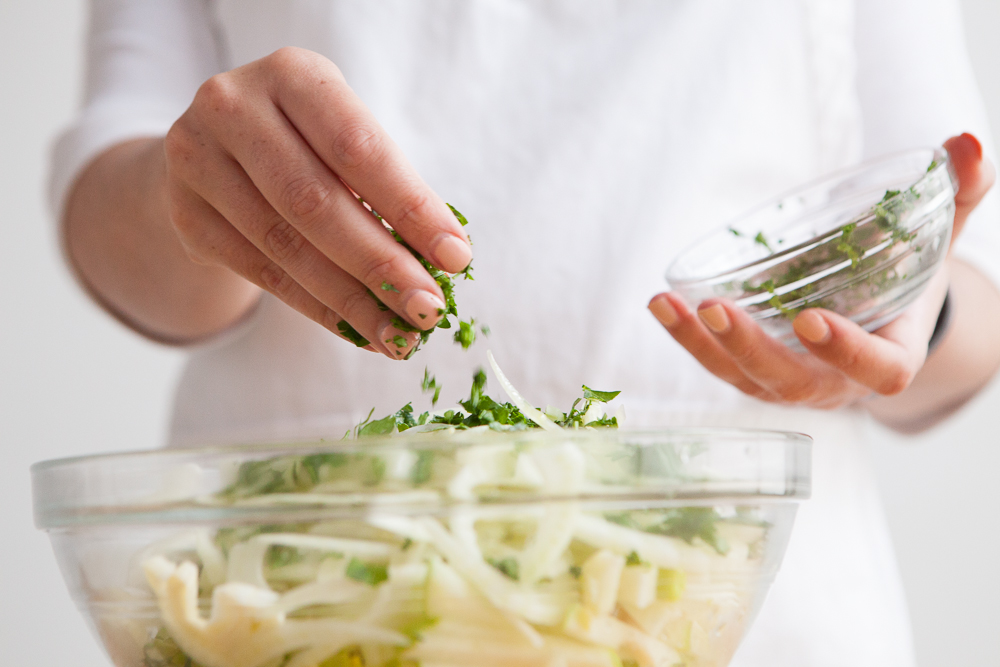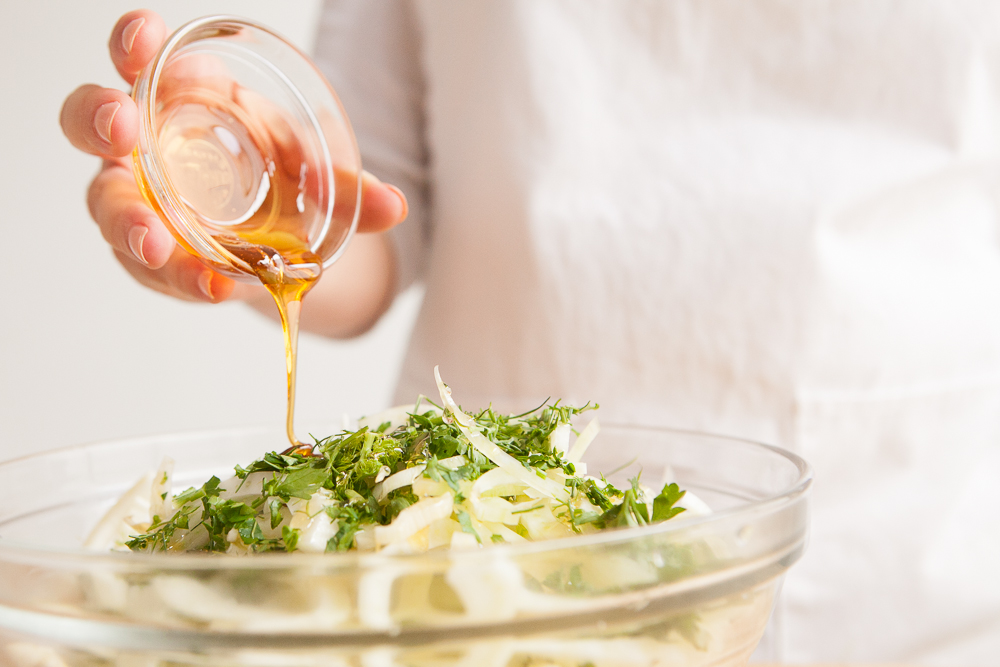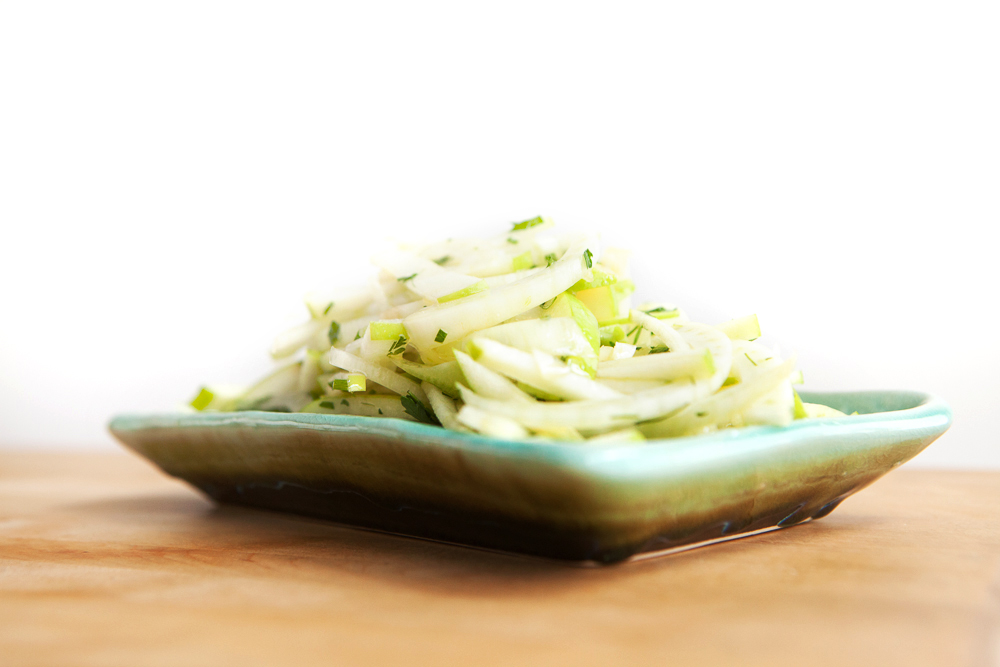 Apple and Fennel Slaw
Makes about 2 to 3 servings
Ingredients:
3 tablespoons extra-virgin olive oil
2 tablespoons freshly squeezed lemon juice
1/2 teaspoon honey
2 tablespoons chopped fresh parsley
1 fennel bulb, cored and thinly sliced crosswise
1 tablespoon chopped fennel fronds
2 firm, tart apples (such as Granny Smith or Gravenstein), julienned into matchsticks
Sea salt and freshly ground black pepper to taste
Directions:
Place lemon juice in the bottom of a medium-sized bowl.
Julienne apples and toss with lemon juice to prevent browning.
Add the remaining ingredients and toss to combine.
Season with salt and pepper.
Let stand at room temperature for 10 minutes before serving.
____________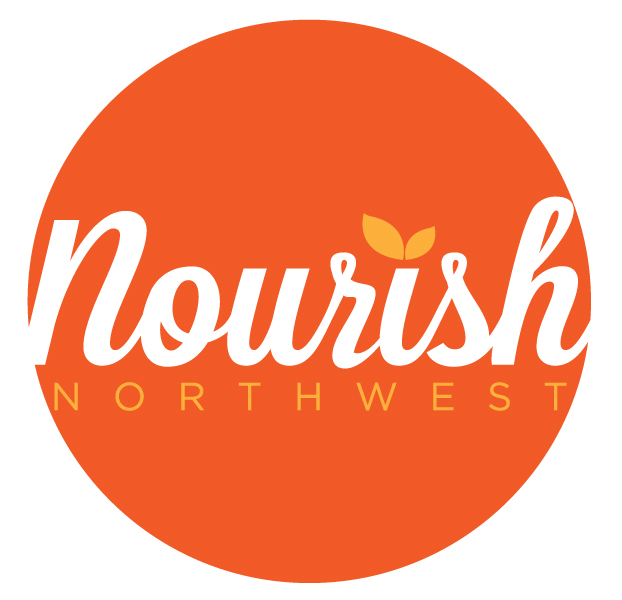 Nourish Northwest is a nutrition and fitness studio in SE Portland owned and operated by two Registered Dietitians. Nourish Northwest offers individual nutrition counseling, group workshops, a variety of fitness classes, and weekly cooking classes. Their inviting space and small group setting provide the benefits of small group personal training and hands-on nutrition education.