We've teamed up with Bastyr University, Guckenheimer and Northwest chefs and nutritionists to provide you with healthy and delicious recipes all year long. 
Cauliflower is the most versatile vegetable in the cruciferous family, and it is low in fat and carbohydrates and packed with fiber. Although its green cousin broccoli often steals the spotlight, cauliflower is the secret ingredient to the low-carb versions of indulgences like bread and pizza crust. In addition to its role as a healthy grain-substitute, cauliflower also packs a healthy punch with an impressive array of vitamins, minerals, antioxidants and other phytochemicals.
Next time you are searching for a gluten-free, low-carb alternative to traditional pizza, give this cauliflower pizza recipe a try. Swap out the toppings to make your cauliflower pizza dairy-free or meat-free. And remember, when shopping for cauliflower, look for bunches with green leaves and no brown or soft yellow spots.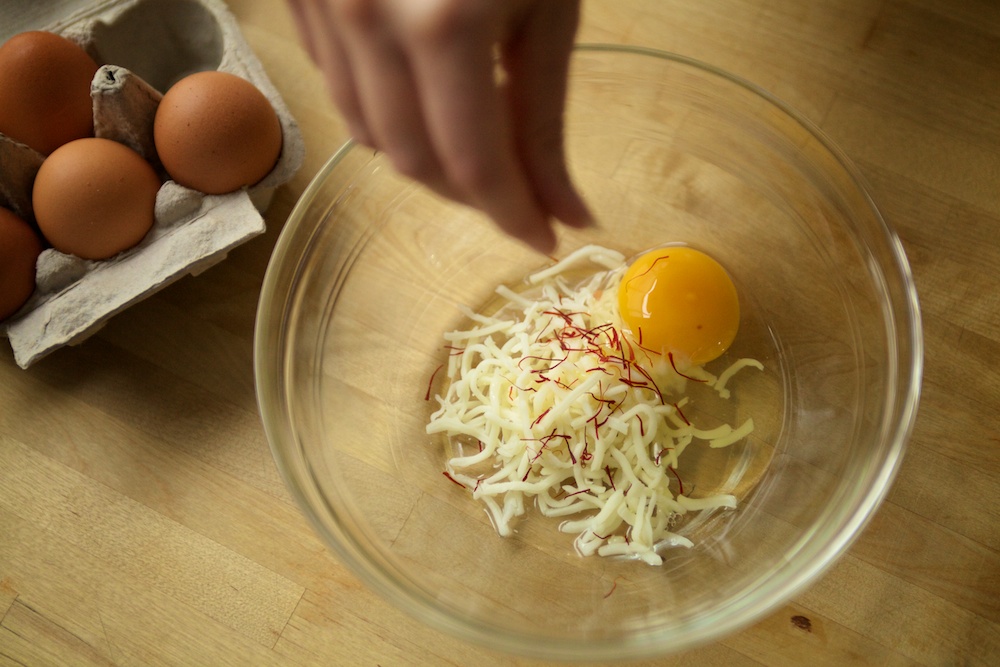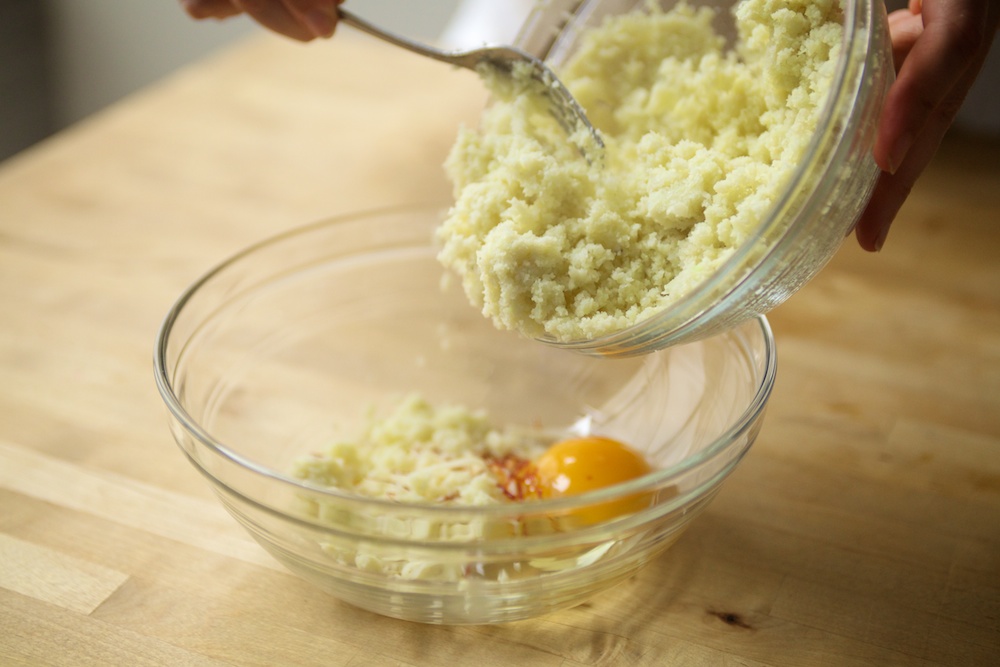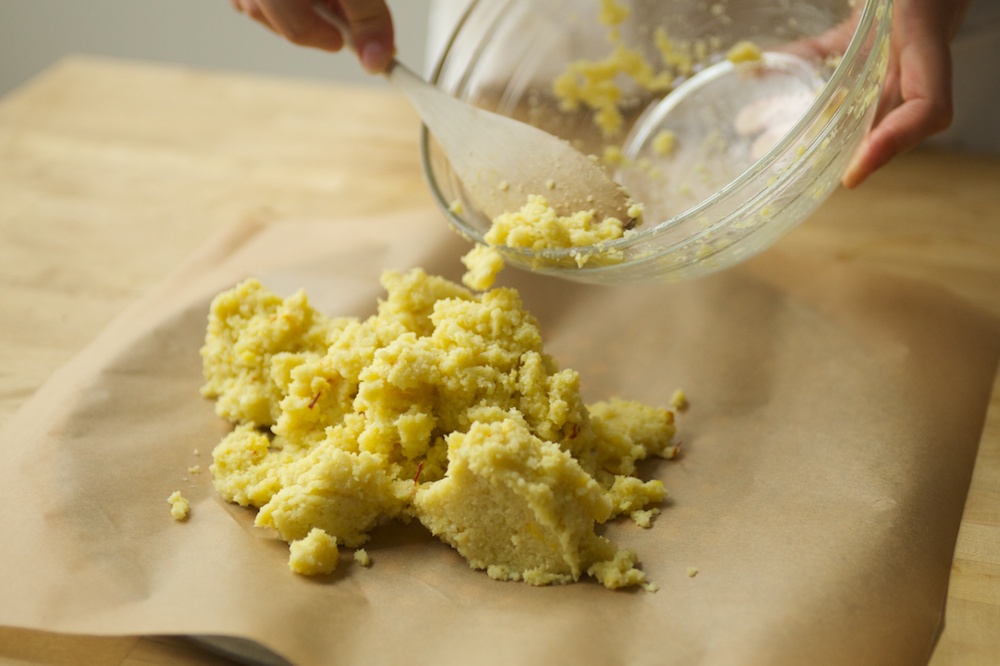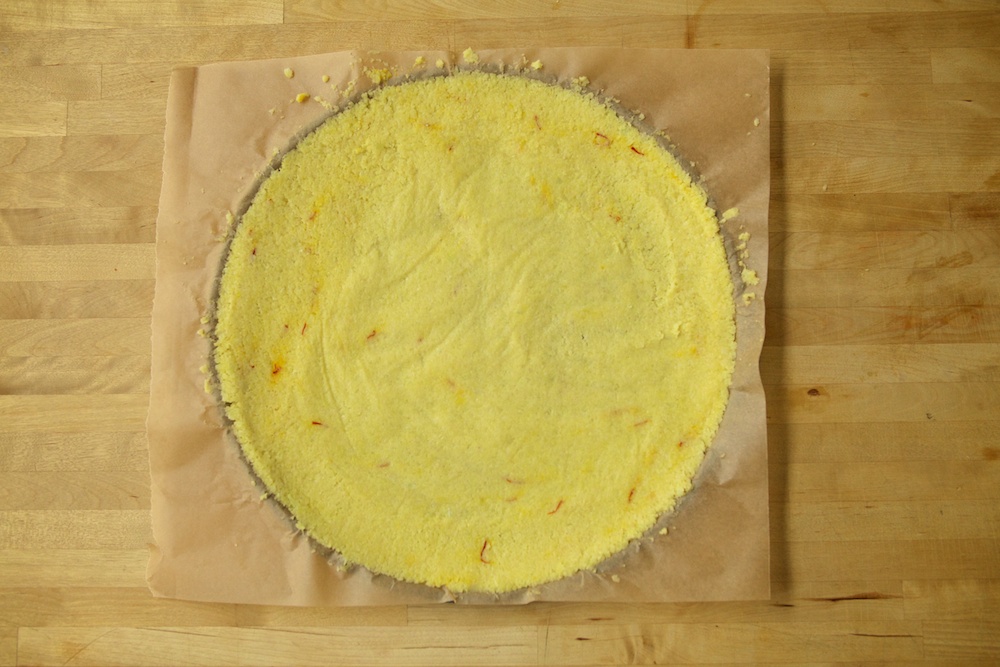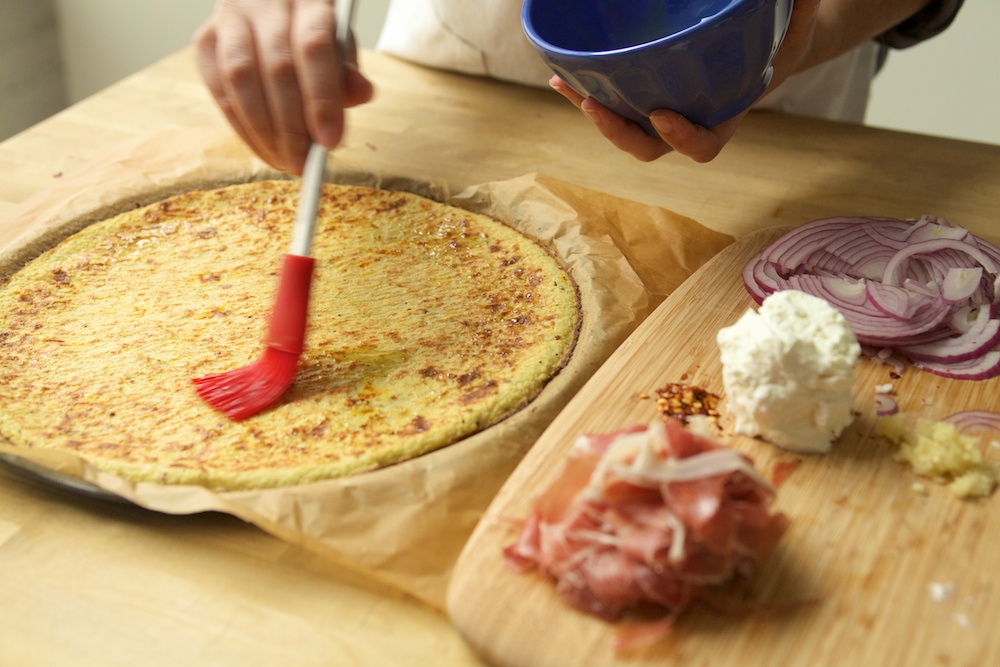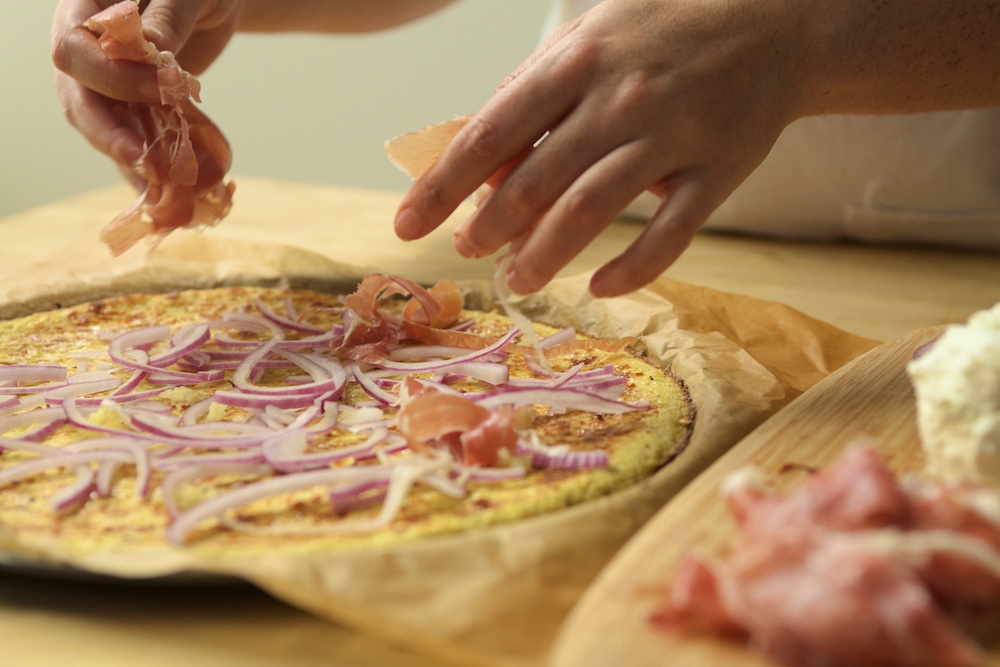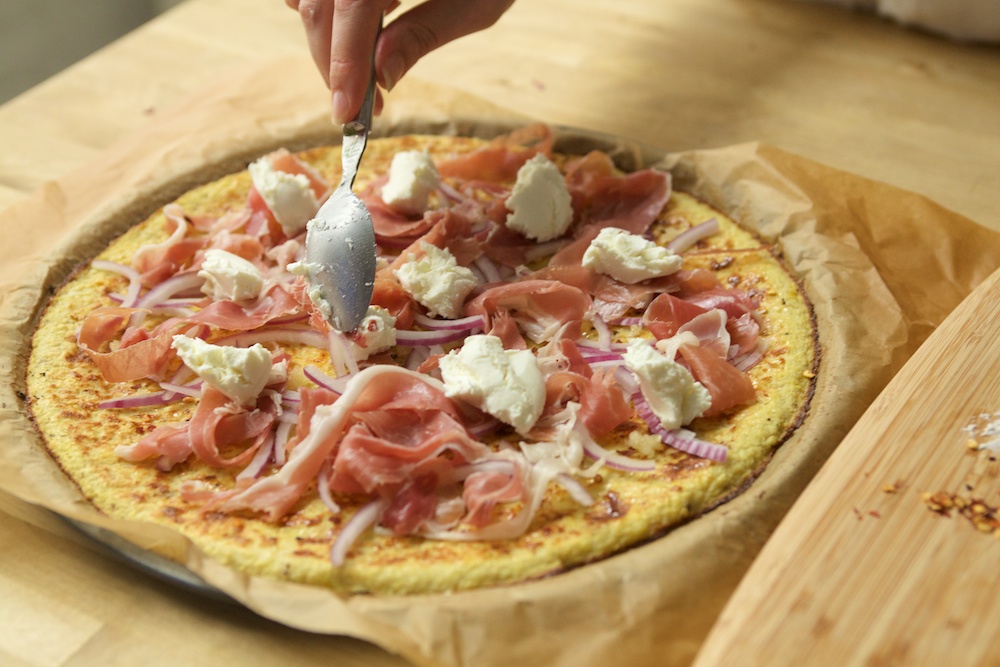 Recipe: Saffron Cauliflower Pizza Crust with Springtime Toppings
Serving Size: 4
Crust Ingredients:
1 medium size cauliflower
1 egg
1/3 cup mozzarella cheese, shredded
1 teaspoon saffron
1/4 teaspoon sea salt
1/4 teaspoon fresh ground pepper
Cheesecloth or thin clean towel
Topping Ingredients:
1 handful of arugula
2 tablespoons olive oil
1 clove garlic, minced
1/4 teaspoon red pepper flakes
4 ounce prosciutto, 1/2 inch ribbons
1/4 cup red onion, sliced thinly
4 ounce chevre goat cheese
Directions:
Crust:
Preheat your oven to 450°F.
Wash the cauliflower and then pulse batches of raw cauliflower florets in a food processor until the texture resembles grains of rice.
Steam the cauliflower rice. Place a steamer insert into a saucepan and fill with water to just below the bottom of the steamer. Bring water to a boil. Add cauliflower, cover, and steam until tender for about 10 minutes.
Place cauliflower back into the food processor and puree for 1 minute.
Strain the cauliflower rice and then wrap in a clean thin dish towel or cheesecloth. Squeeze out all of the excess liquid.
In a large bowl, mix cauliflower puree, egg, mozzarella cheese, saffron, salt and pepper.
Line a baking sheet with parchment paper. Press the dough out to about ⅓ inch thickness leaving the edges slightly thicker for a crust effect.
Bake the crust for 15 minutes.
Topping:
Brush crust with olive oil, add garlic and red pepper flakes.
Place arugula, prosciutto and red onion on the crust. Drop chevre goat cheese onto the pizza by teaspoonfuls.
Broil the pizza at 500°F under the element for 5 minutes or until cheese is browned.
Copyright 2014, Maggie Capron and Cassie Christopher. Original Recipe