Welcome to LifeWise Kitchen! We've teamed up with Nourish Northwest, Bastyr University and Guckenheimer to provide you with healthy and delicious recipes all year long. Check out our latest post in the LifeWise Kitchen series below, a summer recipe from Bastyr University.
Coleslaw is a classic summer side dish. Whether barbecuing or picnicking, this versatile dish goes well with just about everything. But let's be honest – traditional slaw can be as high in fat as it is in flavor. For a healthier alternative, try our delicious recipe that uses Napa cabbage and toasted almonds – without any high-fat mayonnaise. Enjoy!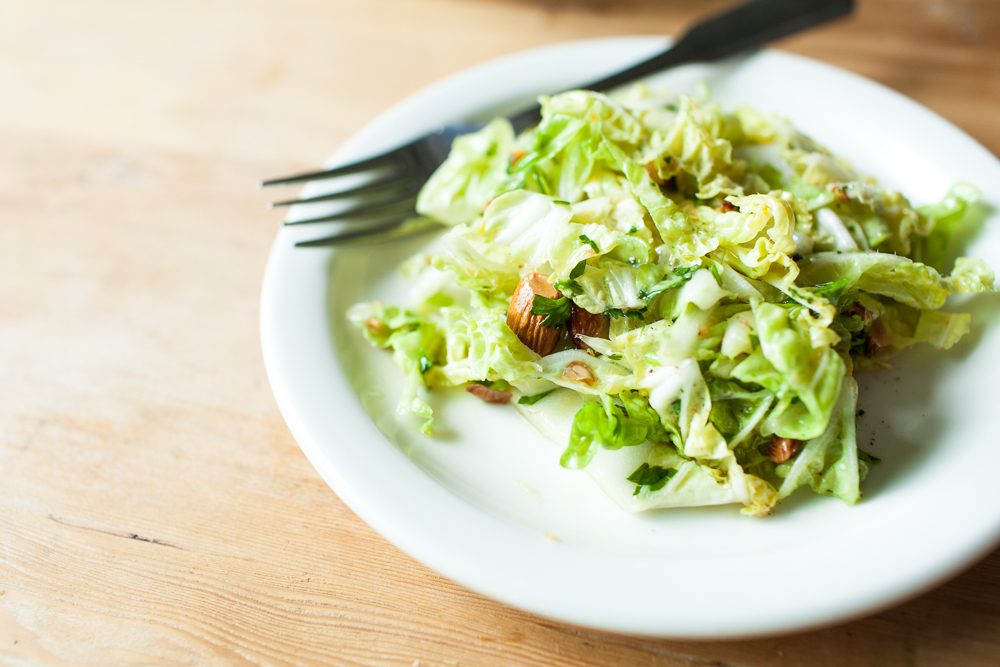 Napa Cabbage Slaw With Toasted Almonds
(Makes 4 servings)
Ingredients
Salad:
1/3 cup raw almonds, toasted and roughly chopped
½  Napa cabbage, shredded or thinly sliced (~ 4 cups)
2 scallions, chopped fine
¼ cup chopped cilantro
Dressing:
2 tablespoons lime juice
2 tablespoons rice vinegar
1 teaspoon tamari
1 tablespoon sugar
3 tablespoons olive oil
2 teaspoons toasted sesame oil
½ teaspoon sea salt
Preparation
To toast almonds, place whole almonds in a baking pan and toast in a 300° to 325° F oven for 10-15 minutes, until the color begins to darken and they give off a rich, nutty aroma.
Combine lime juice, vinegar, tamari, sugar, oils and salt in a salad bowl. Whisk to blend together.
Prepare vegetables and chop almonds. Put in bowl and toss gently until mixed with dressing. Taste for salt and adjust if necessary.
__________________

Bastyr University is internationally recognized as a pioneer in natural medicine. As the largest accredited university for natural health arts and sciences in the U.S., Bastyr's campus located near Seattle, Washington, offers more than 17 degree and certificate programs in fields such as naturopathic medicine, acupuncture and Oriental medicine, and whole-food nutrition. Founded in 1978, the University now includes a leading-edge research facility (the Bastyr University Research Institute) and outstanding clinical training at Bastyr Center for Natural Health, ranked as one of the Puget Sound's top medical facilities for patient experience in 2012. The University's second campus, Bastyr University California opened in San Diego, in fall 2012, becoming California's first and only accredited school of naturopathic medicine.