Welcome to LifeWise Kitchen! We've teamed up with Bastyr University and Guckenheimer to provide you with healthy and delicious recipes all year long. Check out our latest post—a recipe from Alicia Armeli at Bastyr University—in the LifeWise Kitchen series below.
Popsicles are the perfect treat to cool you down on a hot summer day. Unfortunately, a store-bought Popsicle is typically full of sugar and artificial ingredients. Can you savor a frozen treat and be healthy at the same time? Of course you can—by making your own!
Made with fresh peaches, raspberries (both currently in season!) and bananas, this berry Popsicle recipe is bursting with natural sweet flavors and nutritional goodness—and it's colorful to boot!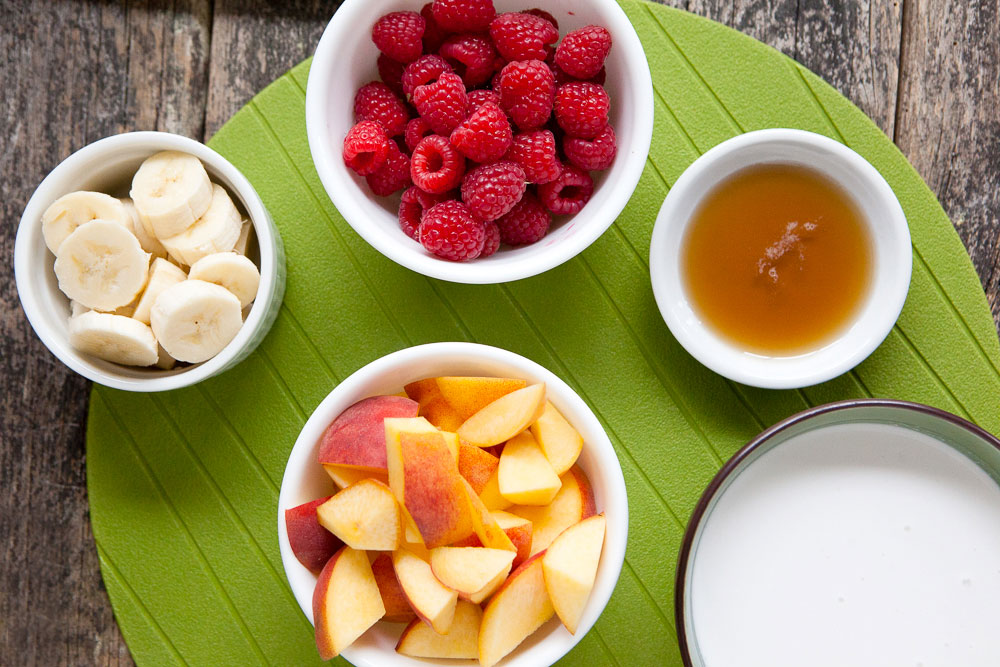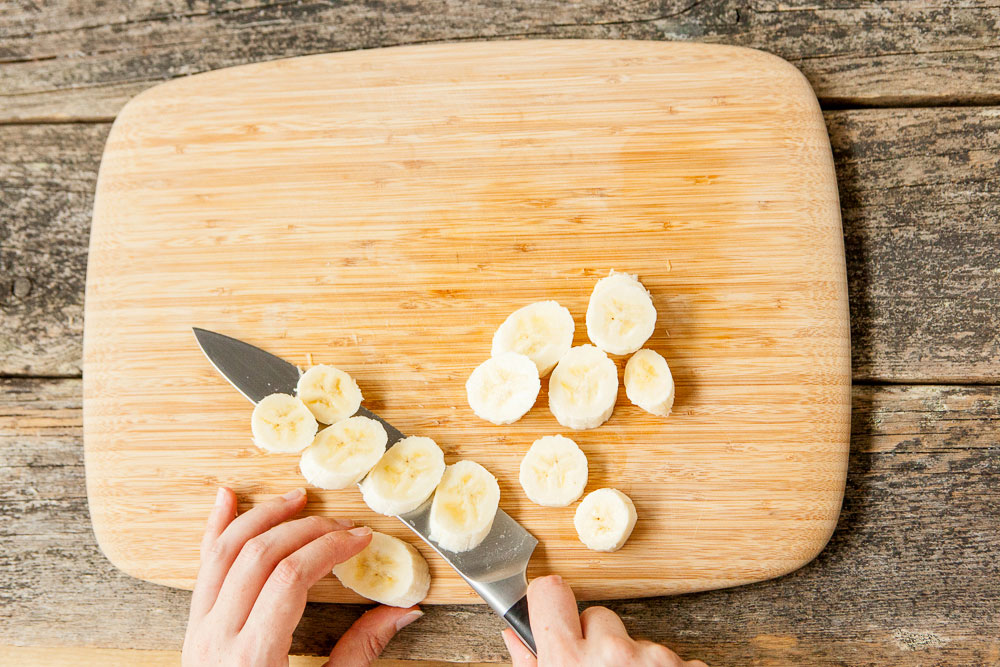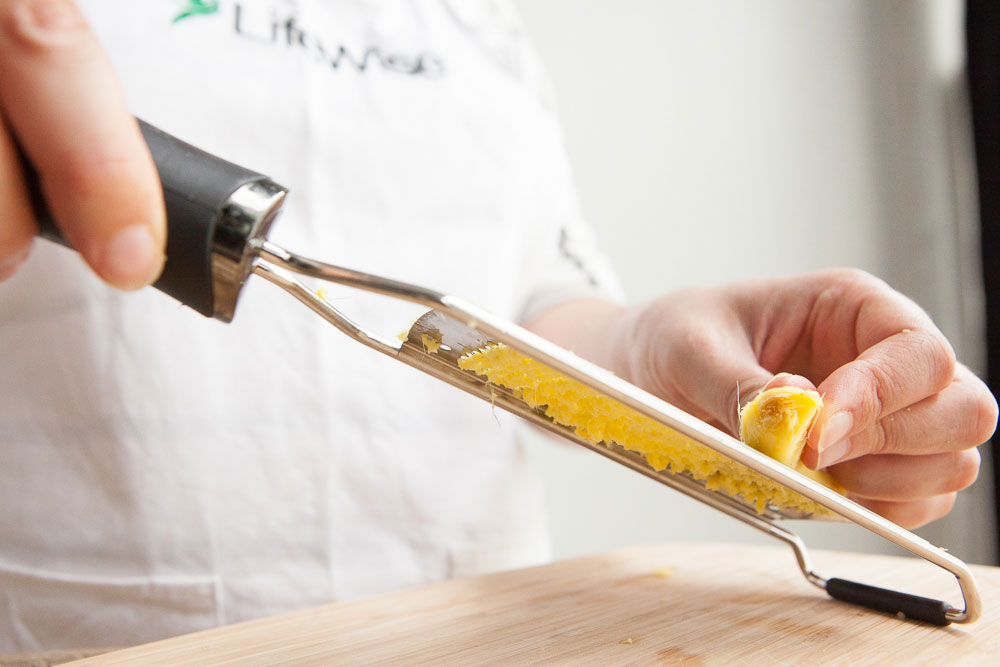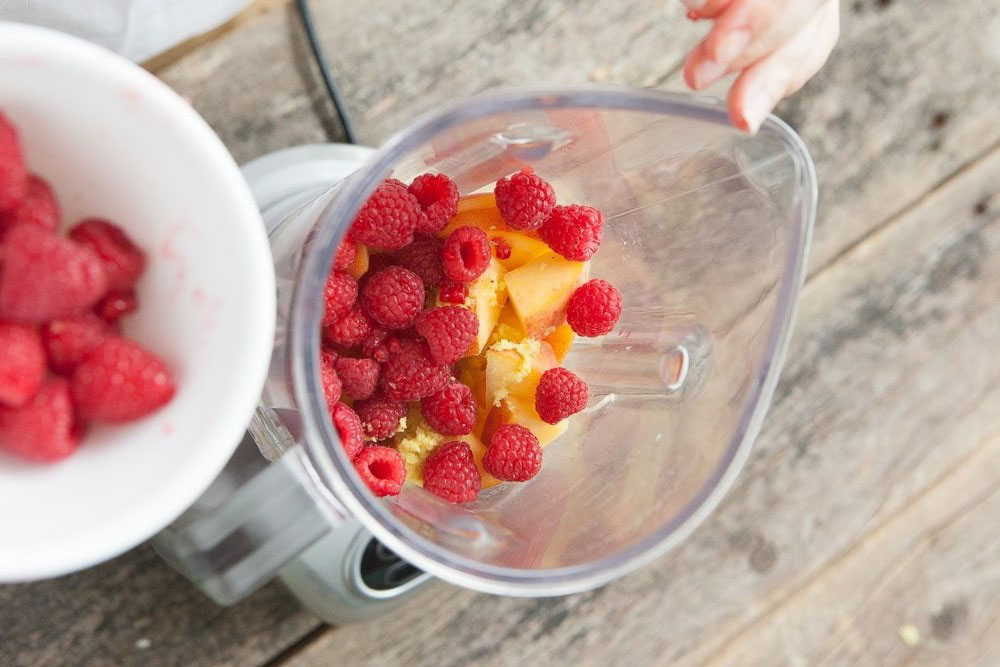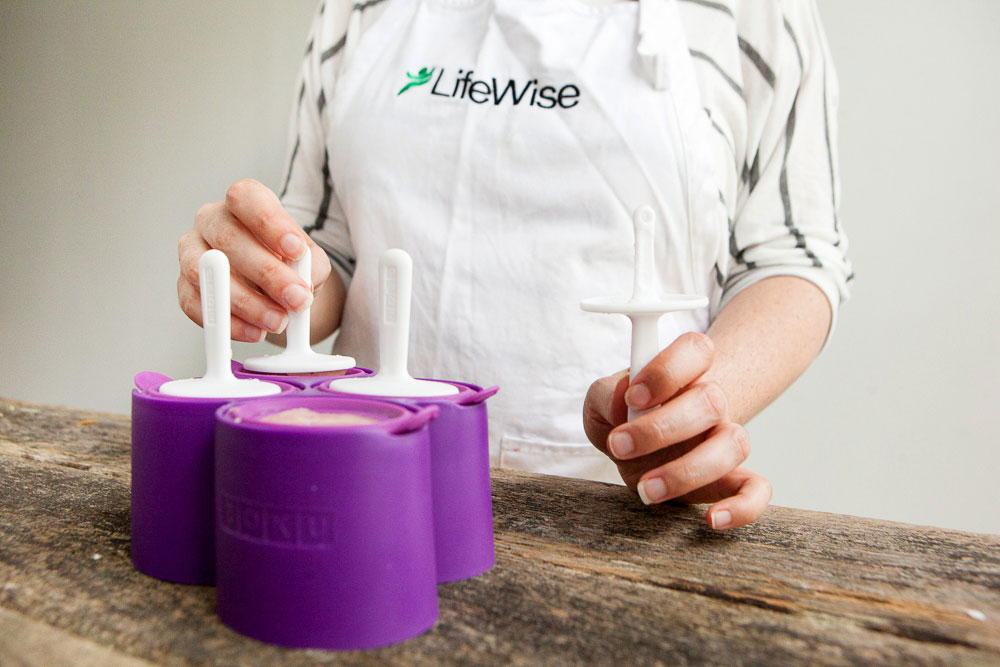 Easy Peach Raspberry Banano-rama Sorbeta Popsicles
Makes 3 cups (number of Popsicles depends on your mold)
Ingredients:
1 peach, cut into chunks
1 cup frozen raspberries
1 banana, cut into chunks
1/2 tablespoon ginger root, finely grated
1 13 1/2-fluid-ounce can full-fat coconut milk
1 teaspoon pure vanilla extract
1/4 cup real maple syrup
Directions:
Combine all the ingredients in a blender.
Pulse the ingredients to break apart the fruit, and then blend until smooth.
Turn off the blender and scrape down the sides with a rubber spatula. Blend again until smooth.
Pour mixture into a Popsicle mold and freeze until set (approximately 3 to 4 hours).
Variation: Skip the freezing step and enjoy this sorbet as a smoothie right after blending!


Looking for more creative ways to eat berries? Check out these 3 refreshing berry recipes to healthify your summer meals. One of these recipes will be featured at the LifeWise Health Plan of Oregon tent during the Oregon Berry Festival, July 18–19, 2014.
Vote for your favorite on the Actively Northwest Facebook page by July 14 and taste the winning recipe at the event (samples will be shared on Saturday)!
__________________

Bastyr University is internationally recognized as a pioneer in natural medicine. As the largest accredited university for natural health arts and sciences in the U.S., Bastyr's campus located near Seattle, Washington, offers more than 17 degree and certificate programs in fields such as naturopathic medicine, acupuncture and Oriental medicine, and whole-food nutrition. Founded in 1978, the University now includes a leading-edge research facility (the Bastyr University Research Institute) and outstanding clinical training at Bastyr Center for Natural Health, ranked as one of the Puget Sound's top medical facilities for patient experience in 2012. The University's second campus, Bastyr University California opened in San Diego, in fall 2012, becoming California's first and only accredited school of naturopathic medicine.