Welcome to LifeWise Kitchen! We've teamed up with Bastyr University, Guckenheimer, and Northwest chefs and nutritionists to provide you with healthy and delicious recipes all year long. Check out our latest post — a heart healthy sustainable seafood recipe from Guckenheimer — in the LifeWise Kitchen series below.
Living in the Pacific Northwest, we're lucky to have access to plenty of fresh, sustainable seafood. Take advantage of the peak of salmon season with this unique recipe for Cocoa Salmon. Pick your favorite type — Chinook, Coho or Sockeye — then serve it over a bed of salad greens with a light vinaigrette for a heart-healthy, delicious meal rich in omega-3's, protein and amino acids.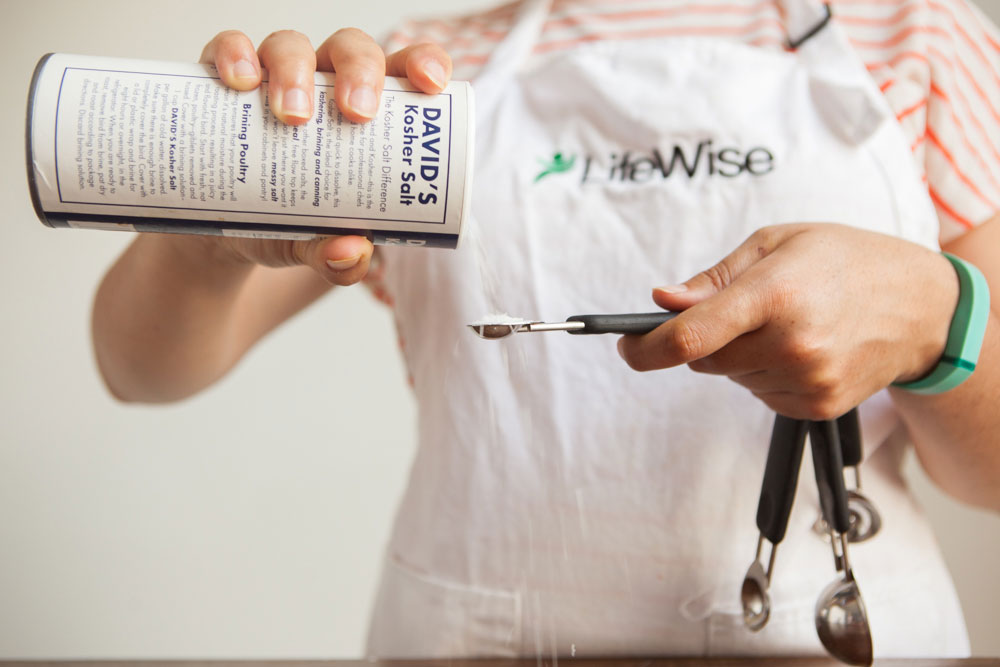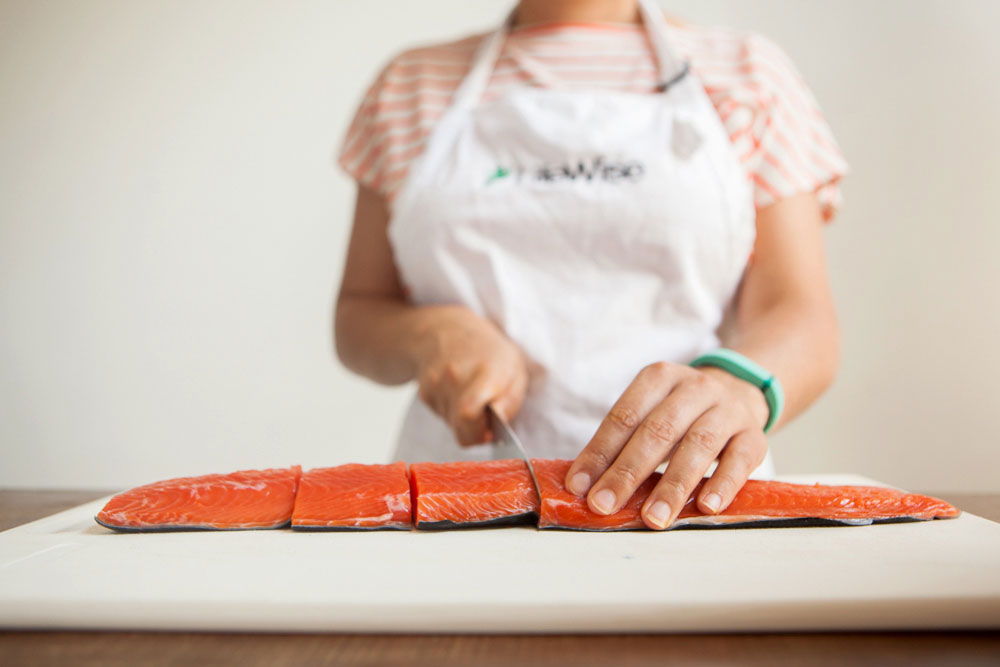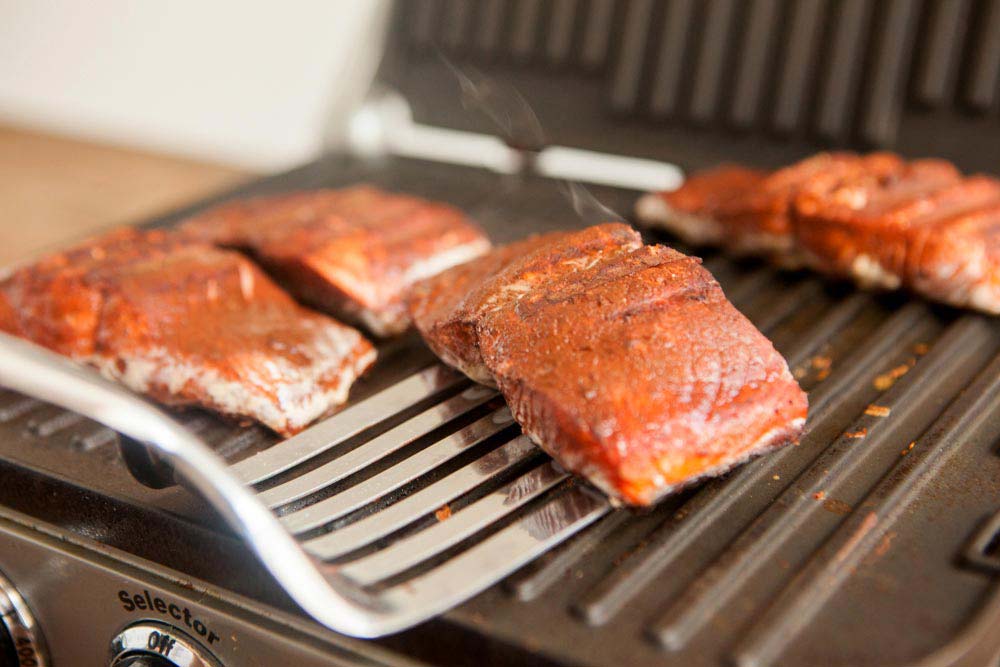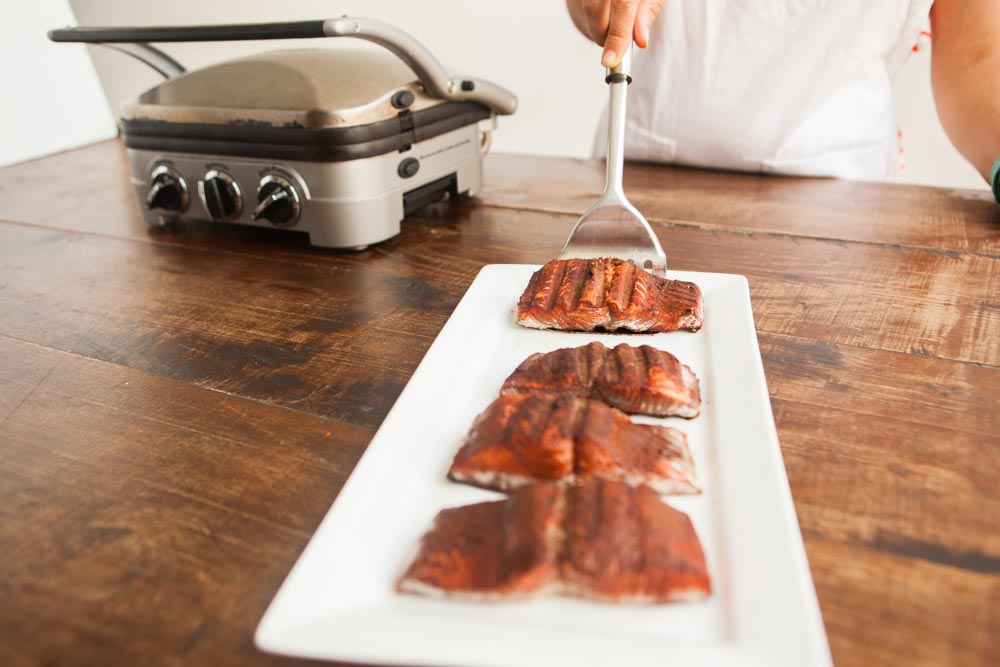 Cocoa Salmon
Makes approximately four 5-ounce servings.
Ingredients:
Four 5-ounce salmon fillets (1 per person)
1/4 teaspoon Kosher salt
1/2 teaspoon smoked paprika
2 teaspoon unsweetened cocoa powder
Directions:
Skin the salmon fillet if needed, and remove the pin bones.
Cut the salmon into four 5-ounce portions.
In a large bowl, toss the salt, paprika and cocoa powder.
Coat both sides of salmon with the dry ingredients, and store it in the refrigerator for 1 to 3 hours before cooking.
On medium high heat, grill the salmon until cooked through to an internal temperature of 145 degrees, 2 to 4 minutes per side.
Transfer to a plate and serve!
________________
Founded in the San Francisco Bay Area by two healthcare professionals, Guckenheimer is an on-site specialty food service company dedicated to the philosophy that health and productivity at work is achieved through exceptional food and dining experiences. With more than 2,470 employees serving accounts across 31 states, Guckenheimer is leading the industry with evolved employee health and wellness programs led by registered dieticians, customized menu creations and fresh meals-from-scratch prepared with sustainable and organic ingredients, locally sourced when available. All accounts are led by professional chefs trained in the culinary arts and fine-dining. Visit www.guckenheimer.com.