We've teamed up with Nourish Northwest, Bastyr University and Guckenheimer to provide you with healthy and delicious recipes all year long. Check out our latest post – a recipe from Ellie Freeman at Bastyr University.
As we get closer to the holidays, you'll notice the overflowing squash displays at your local grocery store or farmers market. While many go for the smaller squash that you're used to cooking, we challenge you to try something new. Spaghetti squash (the big yellow ones) recipes are the perfect alternative to pasta recipes and often use the same ingredients. We're highlighting one of our favorites, a gluten- and grain-free recipe made with pumpkin seed pesto. We guarantee you'll be reaching for seconds!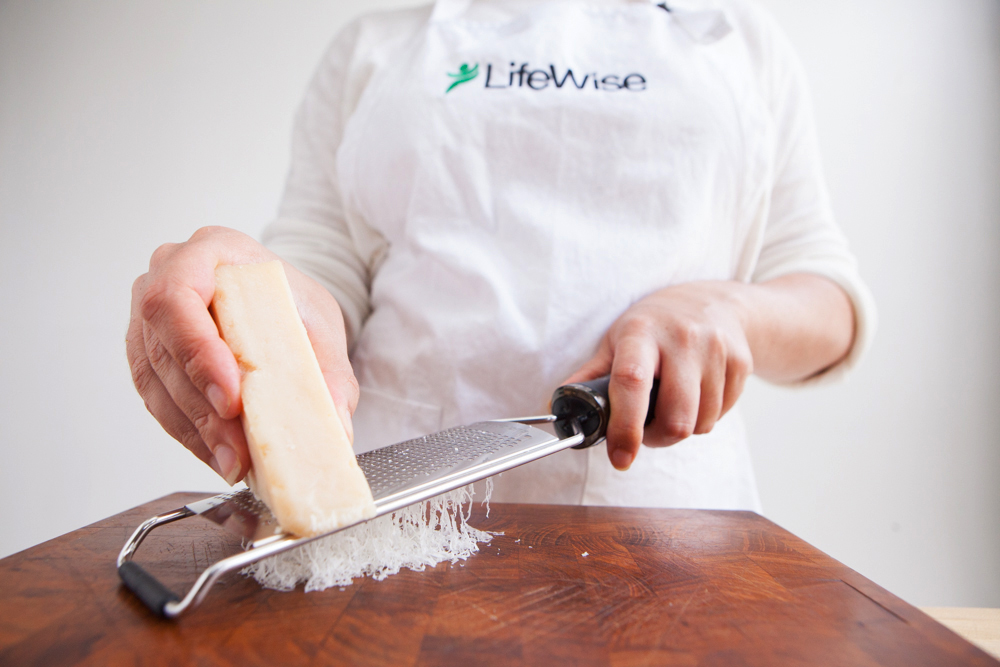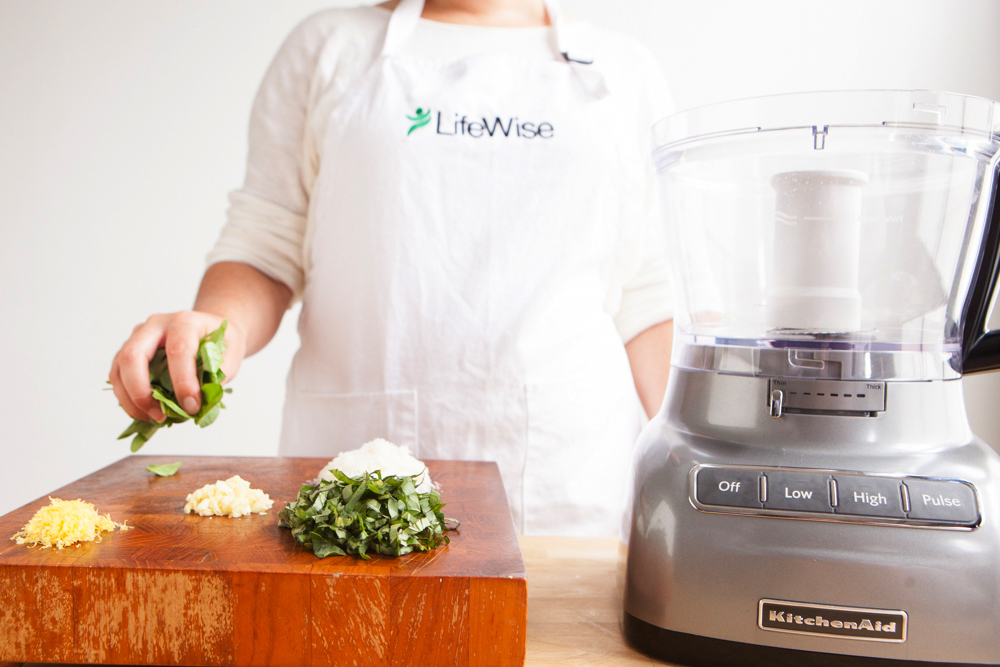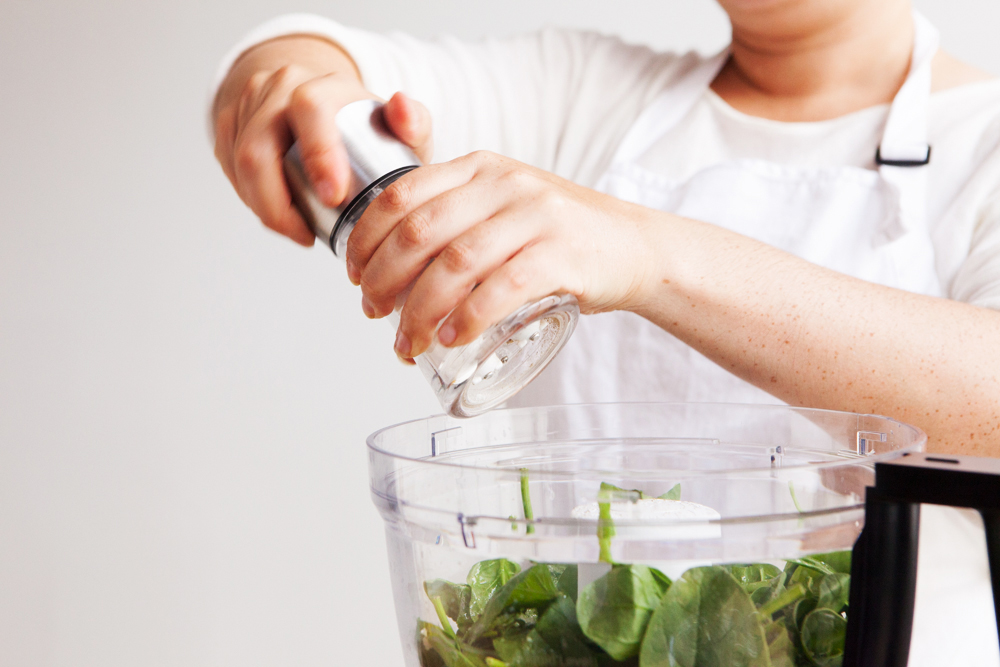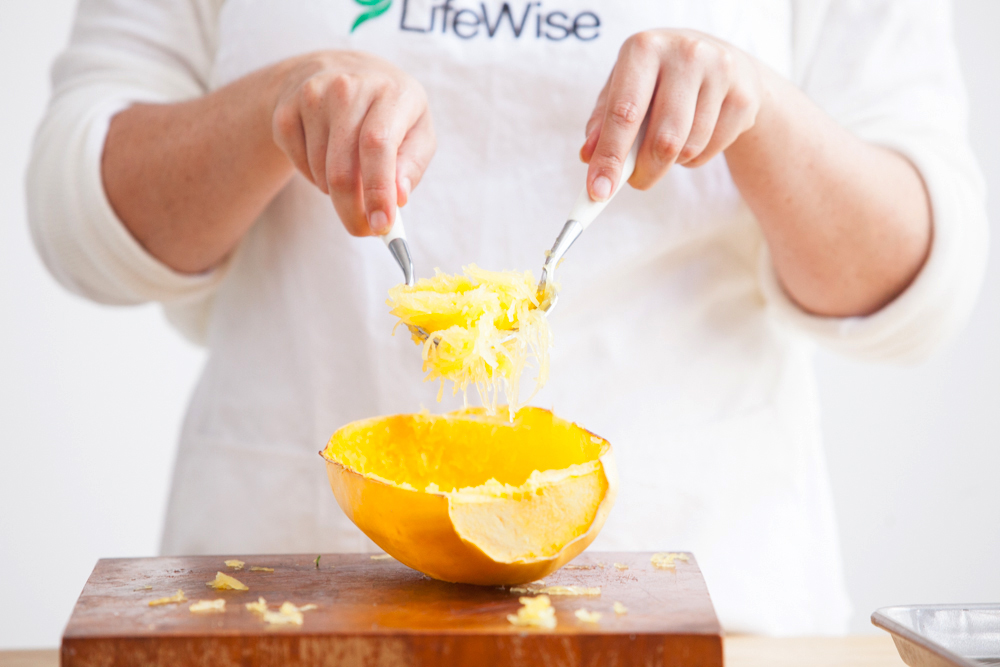 Spaghetti Squash with Pumpkin Seed Pesto
(Serves 4-6)
Ingredients
1 medium spaghetti squash
1/4 cup pumpkin seeds, toasted
1 cup spinach
1 cup basil leaves, packed
1/4 cup Parmesan cheese, grated
1/4 cup extra virgin olive oil
2 garlic cloves, large
2 teaspoons lemon juice
1/2 teaspoon lemon zest
3/4 teaspoon salt
1/2 teaspoon ground black pepper
Extra Parmesan cheese for garnish
Preparation
Preheat oven to 375° F degrees.
Wash squash, cut in halves lengthwise and spoon the seeds out. Punch a few holes in the outer skin with a fork.
Place squash cut side down on a baking sheet lined with parchment paper. Bake for 30 minutes.
Take the squash out of the oven, let it cool and remove the flesh, separating the strands with the fork.
Toast pumpkin seeds by sautéing them in a pan until they are slightly brown.
Combine all remaining ingredients in a food processor and blend until smooth.
Gently mix pesto with spaghetti squash and serve with extra Parmesan cheese on top. Serve hot.
__________________

Bastyr University is internationally recognized as a pioneer in natural medicine. As the largest accredited university for natural health arts and sciences in the U.S., Bastyr's campus located near Seattle, Washington, offers more than 17 degree and certificate programs in fields such as naturopathic medicine, acupuncture and Oriental medicine, and whole-food nutrition. Founded in 1978, the University now includes a leading-edge research facility (the Bastyr University Research Institute) and outstanding clinical training at Bastyr Center for Natural Health, ranked as one of the Puget Sound's top medical facilities for patient experience in 2012. The University's second campus, Bastyr University California opened in San Diego, in fall 2012, becoming California's first and only accredited school of naturopathic medicine.